Revolutionizing West Palm's Music and Retail Experience
By David Rolland
When Danni Zelaya moved back to her hometown of West Palm after years of art school in New York City, she found herself feeling a little down. "I was excited to be back with my family and my then boyfriend, now husband, but I was nervous about the lack of opportunity here. My first year back was hard." She did freelancing graphic design work and started teaching the subject at Palm Beach State College when she realized her contact list was filling up with talented locals.
After opening her own graphic design studio, Gather & Seek, Danni had an interesting conversation with one of the studio's clients, The Warehouse District. "They asked if I knew anyone in retail who wanted to take over one of their warehouses. I started thinking about it and I thought we could put a spin on retail with that business being completely different than it was even a decade ago. We could do something that creates opportunities for people in West Palm, so they don't feel like they need to move to bigger cities. From working with us (The Warehouse District) knew we were creative, so they offered us the space."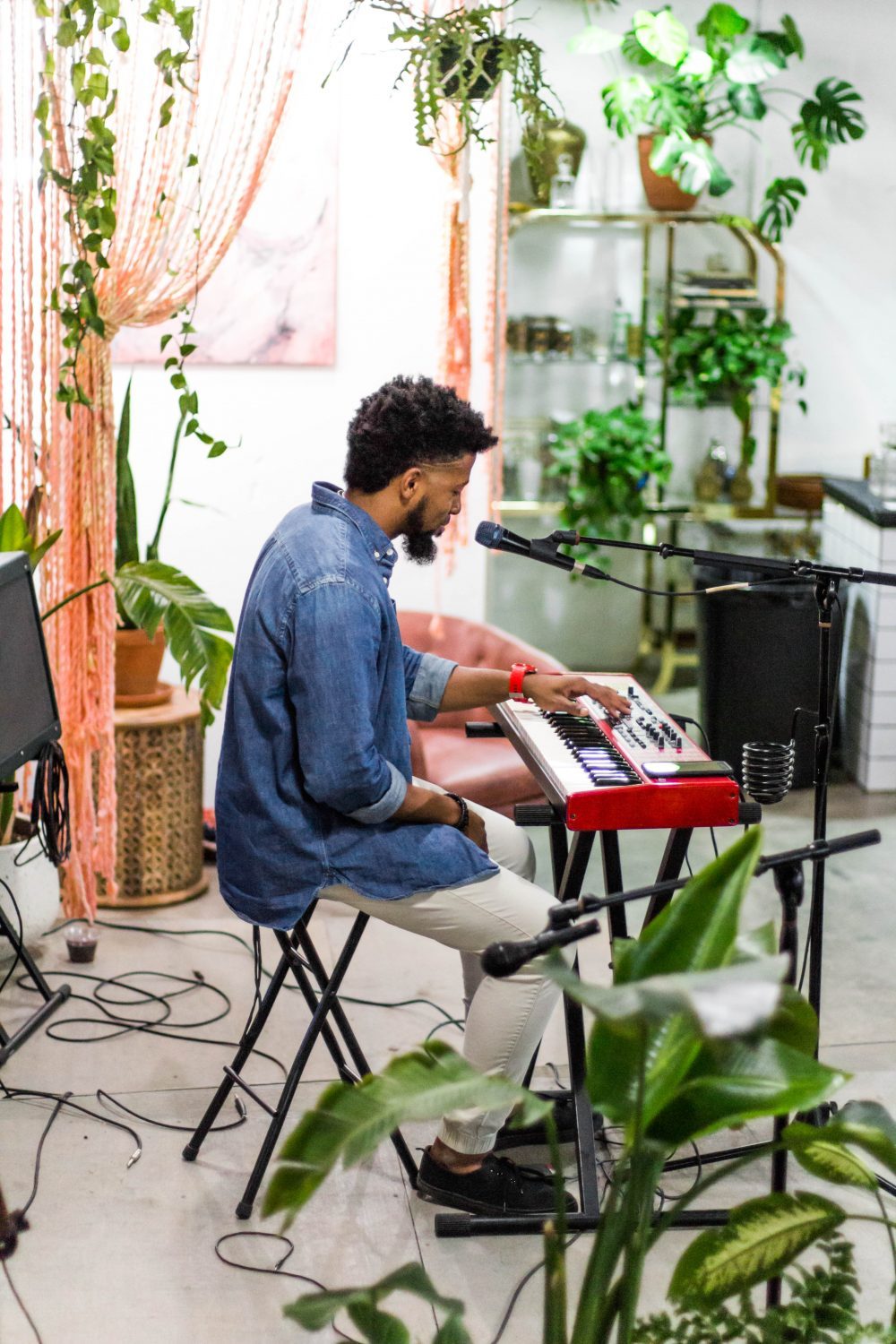 Inspired by her days in Brooklyn and her day trips south to Wynwood, she wrote in the Elizabeth Ave Station mission statement, "We aim to provide a marketplace for those who prefer quality and intention, a gathering center for those who enjoy mingling with the like-minded and a home for artists, makers, creators and dreamers." After months of preparation that space opened in January 2017 with 15 curated vendors. Now she can laugh about those early days. "We didn't have air conditioning when we started, so that took a serious commitment from the original 15."
The one constant over the year and a half for Elizabeth Ave Station has been change. "We don't stay with what we have for too long. We're always evolving. I always have ten ideas in my head and want to do them all. Knowing how to pick and choose and having patience with when to put forward the new ideas is tough for me. But the city has appreciated that we're always trying to do new things."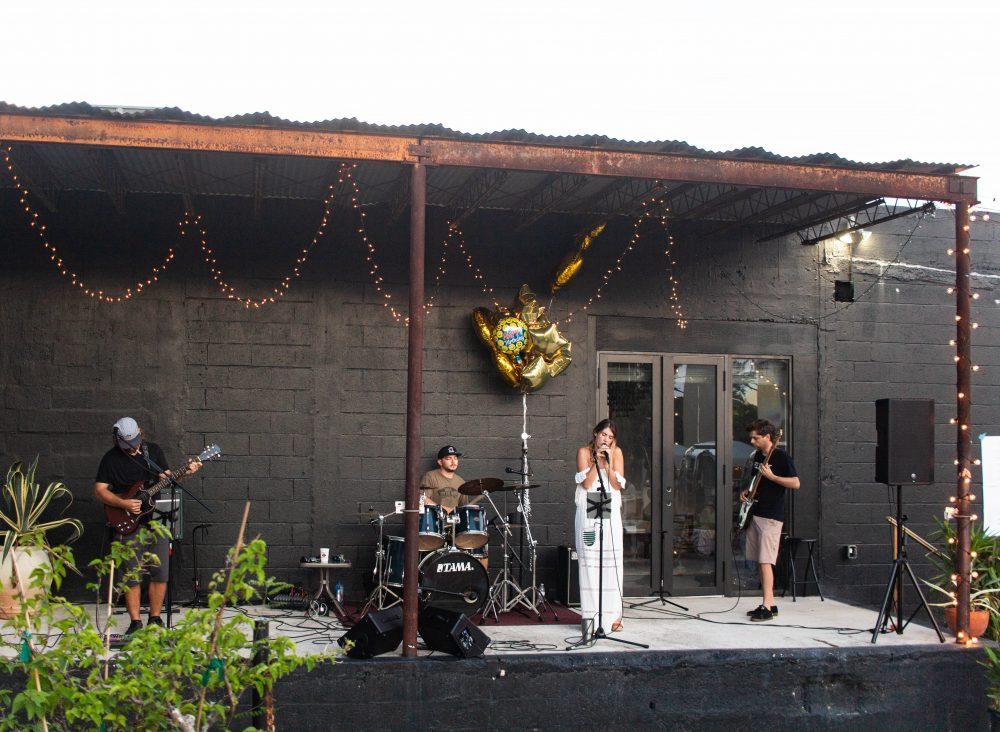 The most recent pivot has been toward expanding their live music offerings. Every other Thursday they have an open mic night open to all comers with any acoustic instrument. "It started with my sister and husband's alternative band Dolly and The Boys. But in the last year it has really expanded into a scene where everyone loves each other. There's some really great local musicians who come out like Matt Brown, Des, and American Sigh." Danni has been meeting with local musicians and other movers and shakers in the West Palm music scene trying to figure out how to fit in and help West Palm's musical options grow. "We want to get bigger bands to come play West Palm and we want to figure out how to get local bands paid more to play here."
It doesn't hurt the space's musical reputation that one of their most popular retailers is Rust and Wax. "They're a record store who started out with two bins and have expanded to eight bins of the best curation of records. They know what's good." Rust and Wax, like other potential retailers, had to pass a vetting during the application process. "We try to give everyone an opportunity, but we need to make sure the products sold here are good." Beyond the retail and music, Elizabeth Avenue Station has striven to be all things to all people. They have a yoga class on Thursdays, one monthly night focused on comedy and spontaneous art workshops that happen regularly, plus the once a month party where a $10 cover charge earns you unlimited craft beer and wine.
With all the action at Elizabeth Ave Station, it's safe to say, its founder no longer has the time or need to pine for New York.
1500-C Elizabeth Avenue, West Palm Beach
Check out @thestationwpb for more information on upcoming events!