Producing Highly Technical Beers For A High Temperature Climate
By Mike Jurewicz
When thoughts of South Florida and adult beverages are mentioned, beer is not typically the first thing that comes to mind for most. Fruity, bright colored cocktails with little umbrellas and tons of garnishes tend to fit the stereotype. When one does think of beer they are probably conjuring thoughts of that Mexican lager in the clear bottle with a lime jammed into it's opening. Why wouldn't you think of that? The commercials have told you to do so, especially on a sandy white beach.
Craft breweries from Palm Beach County all the way down to Key West have tried to create their own light, easy drinking option for the hard bodies of South Beach, the weekend warriors out on the intracoastal and the every man alike. Some work, some don't but they all have a similar idea, produce something close to perfect for this weather, as it's summer all year long with near 90 degree temperatures being the norm.
When trying to grasp those drinkers in need of a thirst quencher, brewers tend to lean towards the lager or lighter ale styles. Pilsners, blonde ales, wits, hefeweizens are a go-to. These do make sense, they tick all the boxes for refreshment in malted beverage form, but one brewer is taking a different route to that perfect South Florida beer.
Matt Manthe has been brewing beer professionally for a little over a decade and decided to carve out a name for himself with something not seen too often in the Sunshine State, wild ales. A Wild Ale generally refers to beers brewed using yeast or bacteria. These elements can be introduced in a variety of ways, but no matter what, the process is extremely technical. It's this style of beers that Matt has developed a passion for and believes is the perfect Florida beverage. "I think a dry, effervescent, and tart wild ale is the most refreshing type of beer, and is the perfect beer for the hot and humid Florida climate." he claims.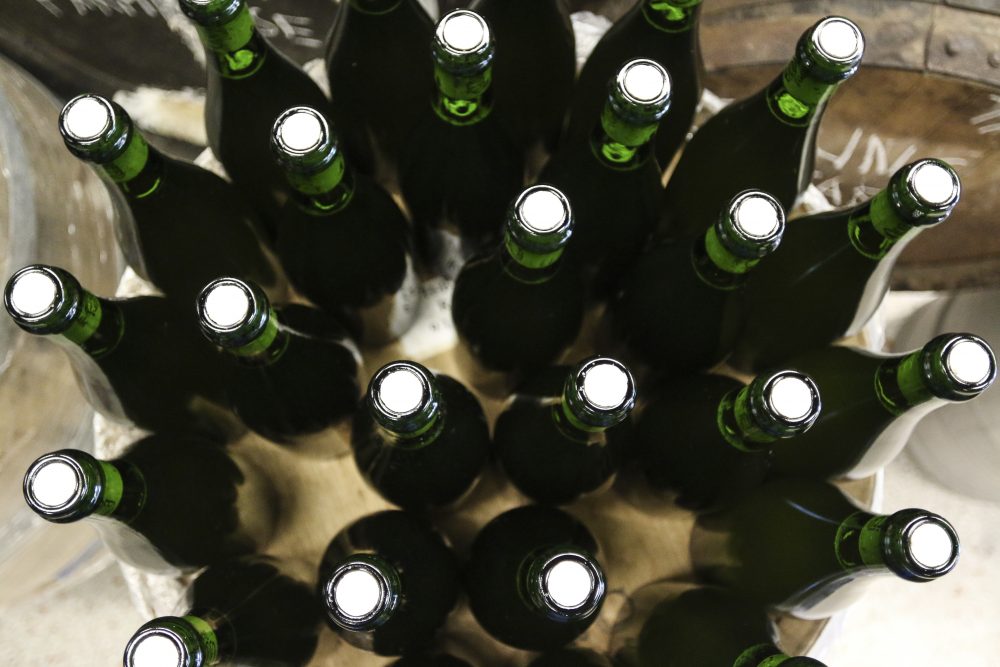 Matt's love for the wild yeast, bacteria and what most brewers would fear around their liquid led him to opening Odd Breed Wild Ales with friend Daniel Naumko in late 2017.
Matt's brewing career started at Thomas Creek Brewing in Greenville, South Carolina after obtaining his Bachelors of Science in Microbiology at Clemson University. He was eventually promoted to Head Brewer and oversaw all aspects of production alongside Brewmaster and Owner, Tom Davis. After his two and a half years there, he decided to further his knowledge and education of the art of brewing by attending VLB Berlin (Versuchs- und Lehranstalt für Brauerei in Berlin) in one of the homes of beer, Germany. There Matt obtained his Brewmaster certification studying not only brewing but everything related to raw ingredients in the brewing industry such as barley, hops and yeast.
The 6 month intensive course is considered one of the best in the entire world of brewing.
Eventually Matt found his way to South Florida where he became the Brewmaster of the now defunct Brewzzi, a brewpub in Boca Raton. Here along with brewing their core house beers Matt was able to begin experimenting with the wilder side of brewing.
It became common place to see wild ales and saisons on tap alongside Brewzzi's everyday City Fest, Black Duke Lager and Boca Blonde Lager. It was here in Boca that Matt met his eventual business partner.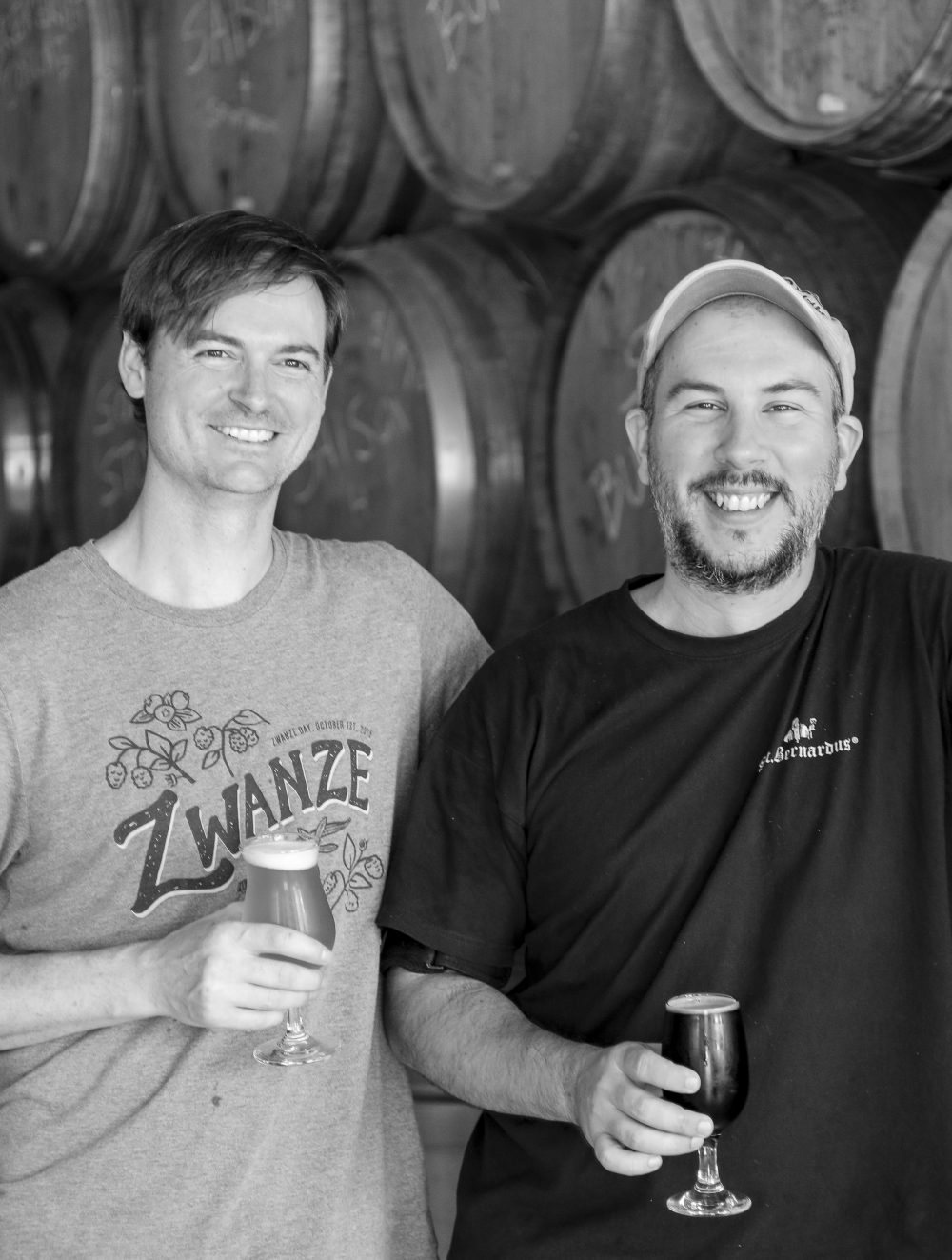 Daniel Naumko was operating the Sybarite Pig, a craft beer bar and gastropub smack dab in the middle of West Boca's circus of chain restaurants in strip malls. Funny enough, Daniel also attended VLB to take a concise course in craft Micro Brewing, making Odd Breed one of the only, if not the only, brewery in the country in which both brewery owners attended VLB. Daniel, of course, had a curated beer list including local, US craft and many specialty imported beers. Coupled along with a food menu that was built around local and seasonal ingredients quickly made the spot a must hit for those west of the Turnpike.
The pair eventually found a location housed inside a small space in a part of Pompano Beach seeing a major face lift. Odd Breed's exterior might look a bit different for those that are used to visiting other members of the South Florida brewery scene, but then again, what goes on inside is what's even more different. The amount of wood outnumbers the amount of stainless very comfortably as every beer produced is fermented and aged in barrels ranging from neutral French oak to previously used wine and spirits barrels. But one big thing does stand out, there is no brewhouse.
For now, Matt creates nearly all his wort at Barrel of Monks Brewing in Boca Raton. He purchases his own ingredients and brews the beers himself, working with Barrel of Monks head brewer, Kevin Squires, to plan out openings in their schedule. A stainless steel holding vessel on a trailer is filled with the wort and transferred- -carefully and slowly–back to the home base. Here the wort is moved into barrels for fermentation and everything is handled behind Odd Breed's walls from that point forward. Every Odd Breed beer is then fermented in the aforementioned barrels or puncheons.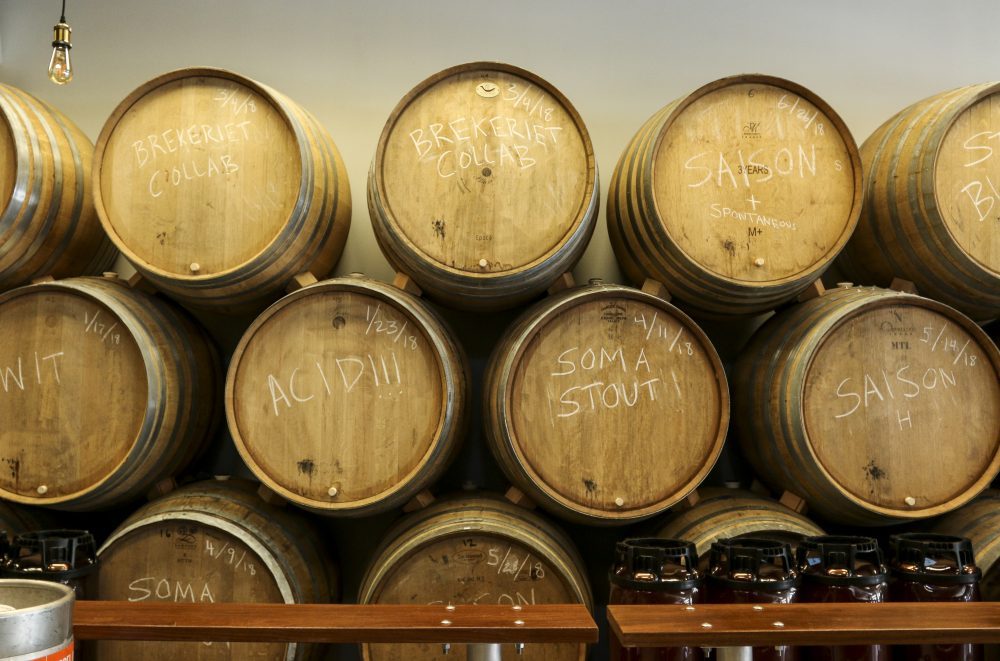 This very labor intensive situation of brewing elsewhere and transporting may not seem ideal to most when you consider the extra cost of gas for the truck that hauls the trailer along with the time it takes to transport. A full tank on a trailer being pulled by a pickup truck is not a fast process. This causes Matt to take back streets as opposed to a highway — sometimes doubling his commute time. Despite all this it is a relationship that works for Odd Breed and shows a major labor of love.
"I would like to have our own brewhouse in the future but for right now the system we have in place works." Matt adds.
In addition to the laborious act of getting the wort to its home to ferment, the fermentation and conditioning time needed to create such beers exceeds that of your typical brewed beers. While most produced ales can see a turnaround in 2-3 weeks the same can't be said for Matt's wild ales. There is no set amount of time that it takes for Odd Breed's house yeast strain and other bacteria to create the flavors and aromas that Matt wants in his creations. With beer production times ranging from six months to two years or even more, it is safe to say that it's ready when it's done. This requires testing the barrels regularly as differences in the same batch can be quite great just from barrel to barrel.
When enjoying a wild ale from Odd Breed, it's important to take into account the literal microbiology that goes into play. That alongside the sheer amount of time and effort that goes into a single batch, and you are sure to appreciate each sip that much more.
50 NE 1st St, Pompano Beach