Authentic Peruvian Food, No Passport Required
By Darien Davies
If you're tired of the avocado-toast, breakfast-pizza and poke-bowl food train that's been barreling through town lately, and want something different, head to La Panza Latin Bistro. This Peruvian restaurant might be small in size, but packs serious amounts of flavor.
Owner Rodolfo Mendieta has a love for the sea and surfing, and spent numerous years surfing and eating his way through the small towns in Peru. He enjoyed the different styles and flavors of Peruvian food that he grew up with, so hit the road and brought his palate to Deerfield Beach, Fla. where he, thankfully for us, opened up La Panza.
The restaurant is cozy and unassuming, which leaves more room for the large and powerful menu that spans the various styles of Peruvian cuisine. You are meant to come with friends, share several dishes and try new flavors, and come back often.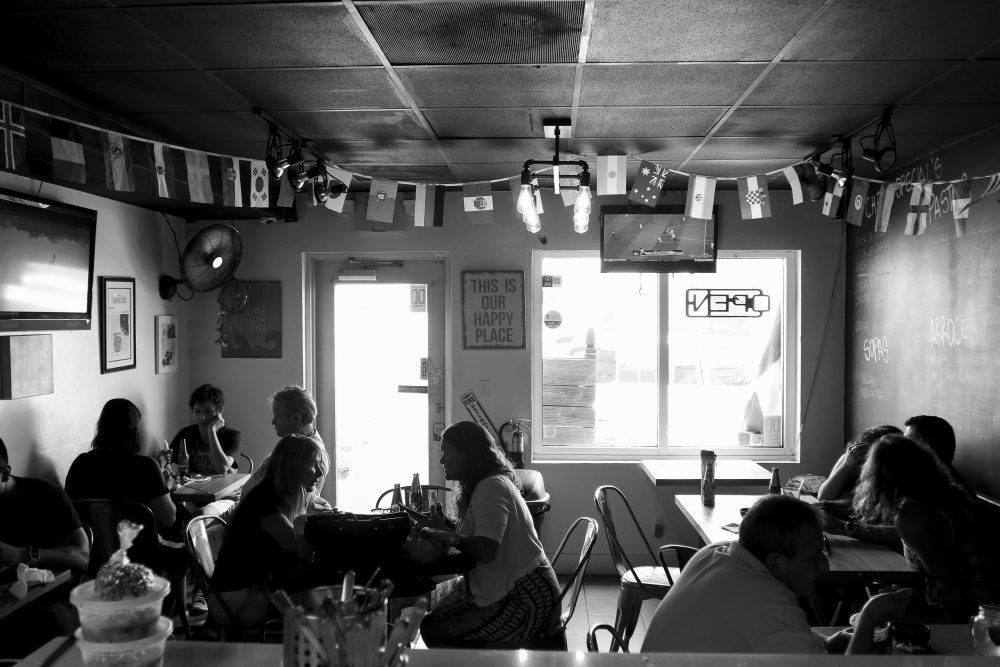 To ease into your Peruvian meal, start with one of their classic appetizers, the Tamal Criollo, which is a seasoned, mashed Peruvian corn cake is stuffed with meat (chicken or pork) and served with red onions. If you prefer seafood, their ceviche is as fresh as it gets. The Original Del Puerto is made with fresh mahi mahi marinated in lime juice and sprinkled with aji Limo. It is served on a bed of lettuce with a sweet potato, corn and chulpe (fried corn). Or, for something even more traditional, enjoy the Tiger's Milk (Leche de Tigre), which is the citrus-based, spicy marinade used to cure fish in this classic Peruvian ceviche. Their original Tiger's Milk is made with tiny-diced white fish, onions, garlic, ginger and cilantro with a hint of their limo pepper and marinated in lime juice. It is serviced in an 8 oz. mason jar with corn and topped with fresh chulpe, and is a fantastic light dish that is heavy with flavor.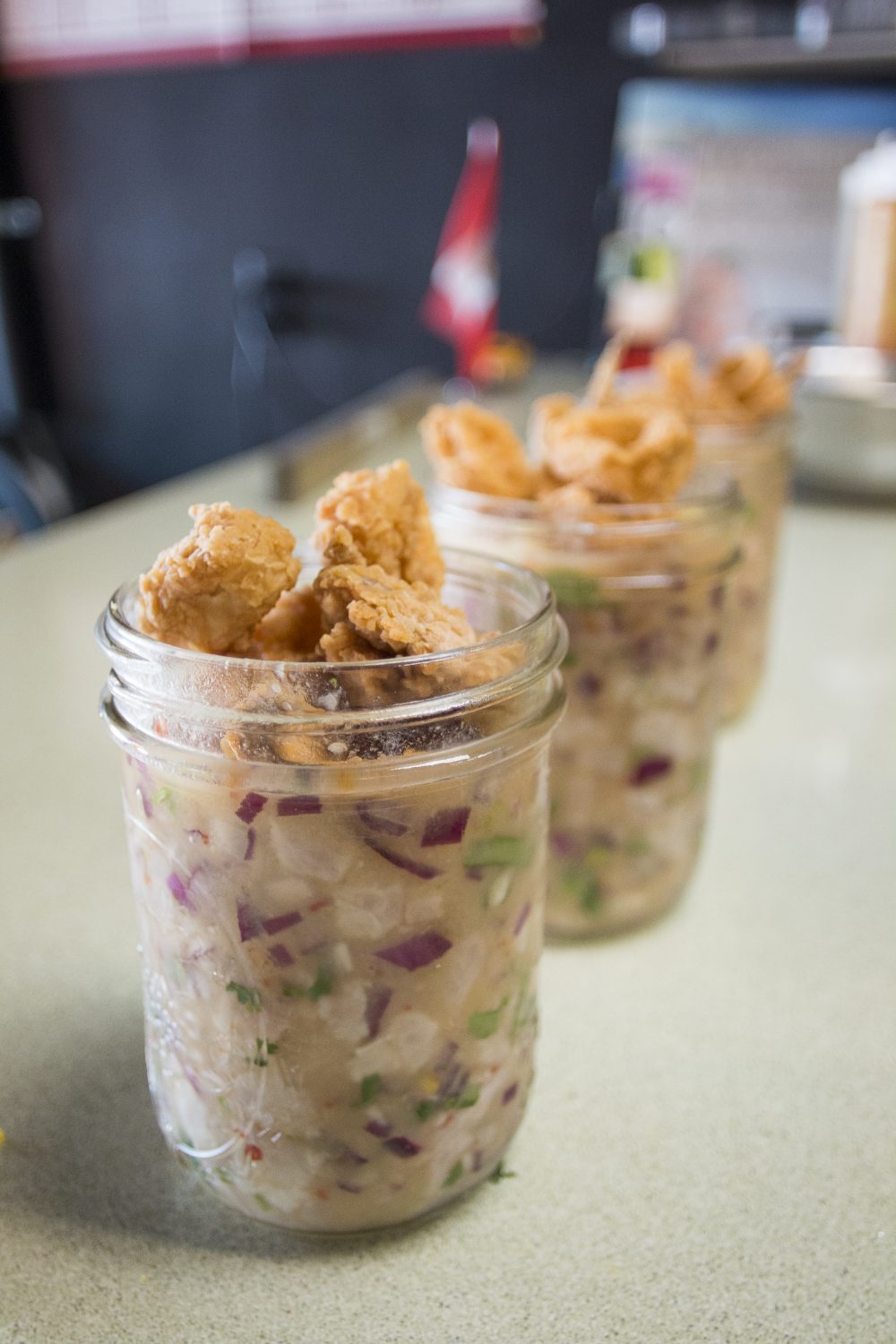 The menu is loaded with fresh seafood options that really showcase Peruvian flavors, including the Arroz con Mariscos. This dish is their Peruvian paella and is made with a variety of fish from the sea, mixed together with rice and simmered with secret spices. Or, if you prefer meat, enjoy their Chaufas or Saltados, which is a "stir fry" that showcases Asian influence. The Chicharron (seasoned fried pork) and the Lomo Saltado (tenderloin served with onions and tomatoes) are two popular dishes that you will definitely enjoy and want to come back for seconds.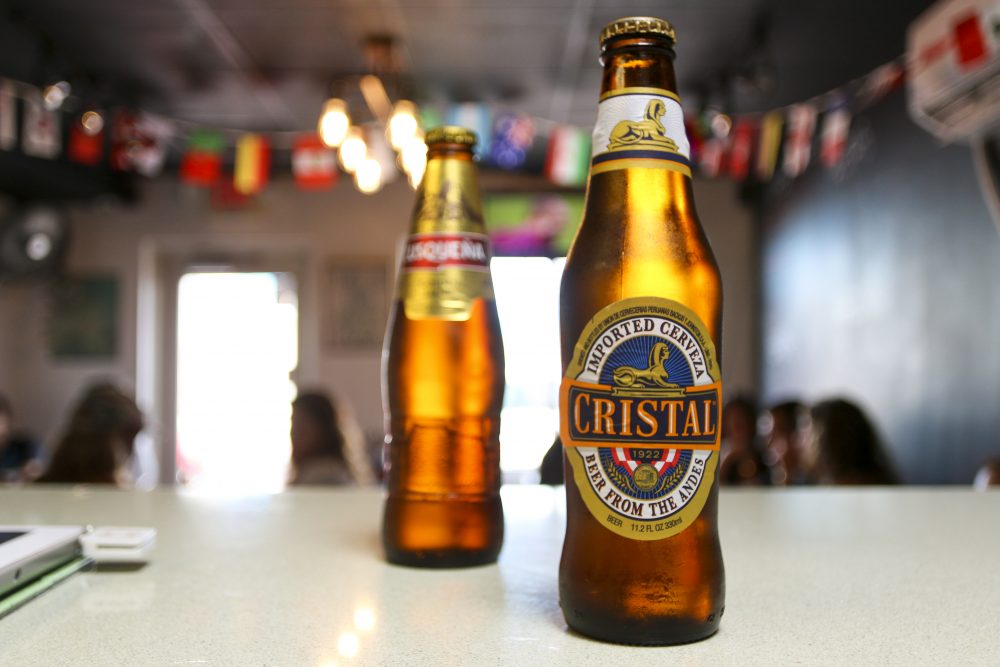 Rodolfo even rounds out his traditional Peruvian menu with traditional Peruvian drinks, including Peruvian beer like Cristal; Chicha Morada, which is a sweet beverage made of purple corn with hints of pineapple, cinnamon and clove; and Maracuya, which is a tropical fruit beverage.
If you're in the area and craving some of the freshest fish dishes around, or want to expand your palate with new dishes and flavors that have been around for centuries, La Panza Latin Bistro is your go-to spot for Peruvian food. Surf, La Panza, sleep, repeat. It's the Rodolfo way.