Still Rockin' Steady
By Ava Bourbeau
Comfort food isn't always deep-fried. At Soul Rebel, it's pressed in-house, fresh caught, and served with purpose. This is a nonnegotiable standard to owner, Drew Thompson, who said, "Ethically sourced, organic foods are important to us for the same reasons kindness is important. You've got to be kind in this world. Kind to family members, kind to friends, kind to strangers, but most importantly and most overlooked; kind to yourself."
Since the last time Atlantic Current spoke to Soul Rebel, the business has undergone a huge transformation involving a menu expansion and interior remodel. Formerly Rock Steady, now Soul Rebel, this Jupiter staple has redefined what it means to be a "juice bar." In terms of what Soul Rebel offers, the label is underwhelming.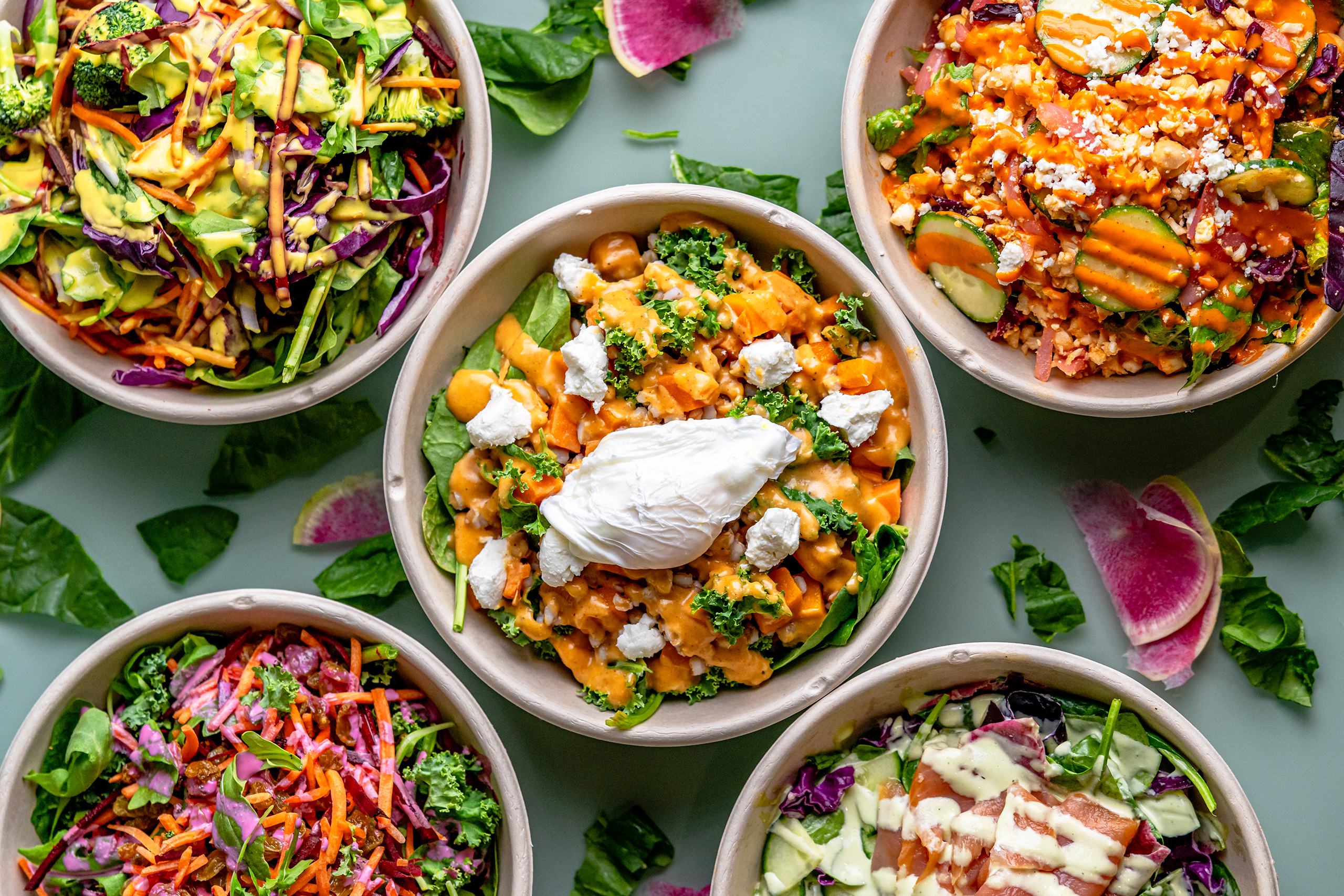 Drew said, "Sure, we sell juices and all ingredients found in one, but really it's a vehicle to impact people's lives in a positive manner on a regular basis."
One of the most prominent distinctions from just "juice bar" is Soul Rebel's energy. Drew emphasized the importance of food as fuel, creating a loyal community, and establishing positive habits. "Energy is contagious, and our goal is to have you vibrating at a higher frequency when you leave than when you came," said Drew.
What Soul Rebel offers truly is unique. In Drew's words, "Where else in Palm Beach County or South Florida can you find a salad, grain bowl, toast, wrap, side dish, and/or dessert and more, from a menu curated by a Michelin-Star chef, in a quick-service setting?"
Chris Morgan, the aforementioned Michelin-Star chef, cultivated a menu of top-notch offerings. Refined ingredients like mascarpone and whipped ricotta are featured in Mind Bender (a toast with whipped ricotta, mascarpone, honey, black pepper, seasonal berried, granola and basil), and an omega-3 fix is also an option with Fish Outta Water (a bowl with spicy dill buttermilk dressing, lox, red cabbage, spinach, romaine, red onion, watermelon, radish and cucumber).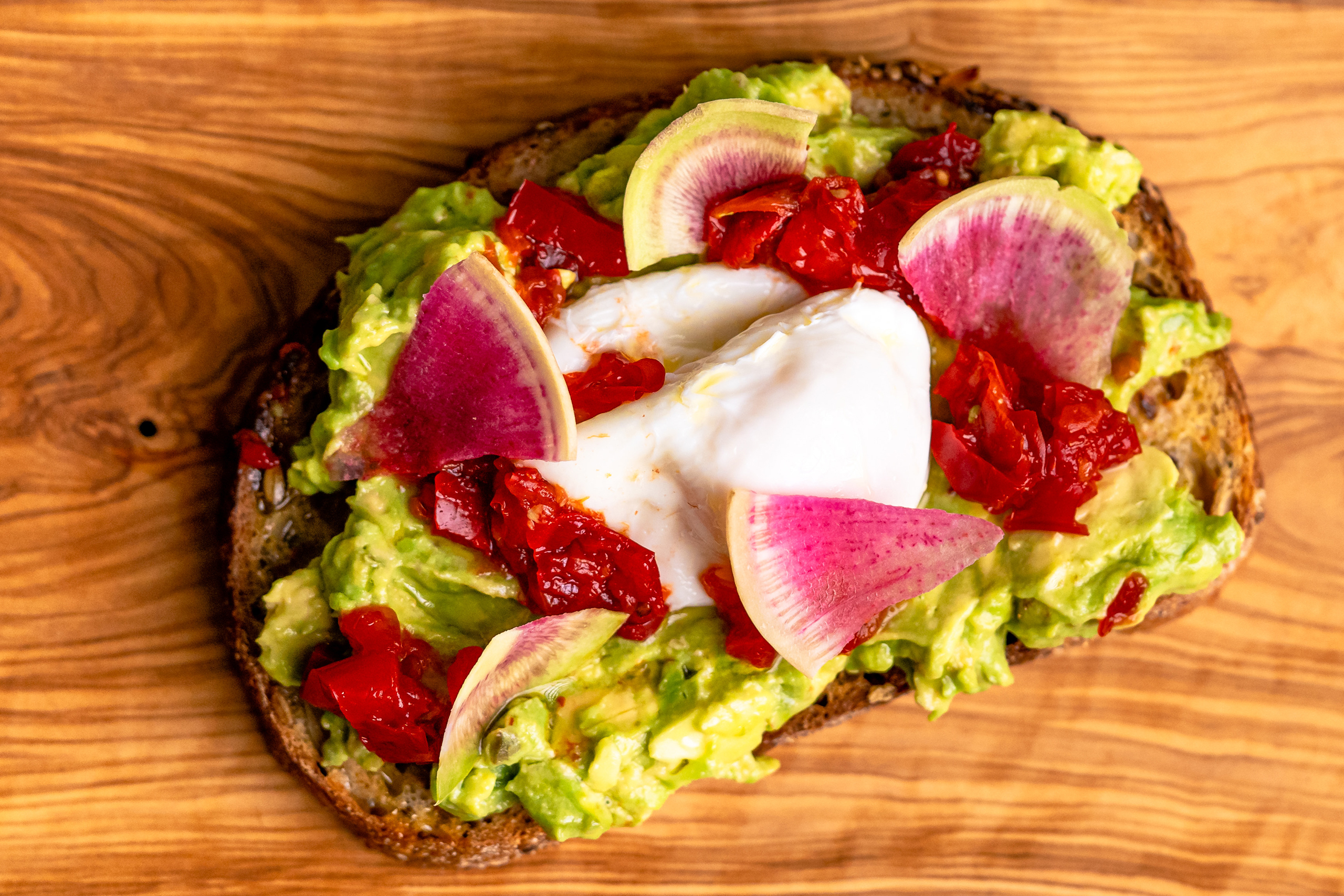 Even if you're looking to add to your playlists, look no further than the menu. You'll find legends like The Beatles in Strawberry Fields Forever (a salad with strawberry tahini dressing, spinach, arugula, kale, strawberries, goat cheese, chickpeas, pickled red onion and cilantro), and The Grateful Dead as Ripple (a breakfast bowl with granola, labneh, almond butter, blueberries, strawberries, honey, cinnamon and medjool dates).
"The menu items with musical influence were opportunities to not only shine light on these incredible artists, but also a creative opportunity to help tell the story of Soul Rebel and our beliefs. It is the message within the song and/or a feeling/experience while listening that has stuck with me throughout the years," said Drew.
A strong personal mission has also stuck with Drew throughout the years. "Soul Rebel is a byproduct of seven years in business as Rock Steady; listening to the customers, learning from our mistakes, pivoting to the conditions of the market and filling a void within the community." South Florida can certainly find comfort in that.
Check out a throwback to Rock Steady: here