An Active Ocean Lifestyle Brand For Women, By Women
What would you do if you noticed a market void that was leaving women high and dry when they're out on the water? Well, if you're an attorney and a soon-to-be professor duo with zero business experience and minimal start-up capital, you simply dive right in.
Michelle Lynn, 35, and best friend Samantha Pettinaroli, 34, met in their high school advanced placement art classes, where their niche for creativity sparked. Even after taking different routes in college and joining the typical business world – Michelle graduated from Cornell Law School in 2011 but didn't like the attorney 9-to-5 life, and Saman- tha graduated from FIU with a masters in history with the goal to be a professor – they both couldn't shake the entrepreneurial spirit.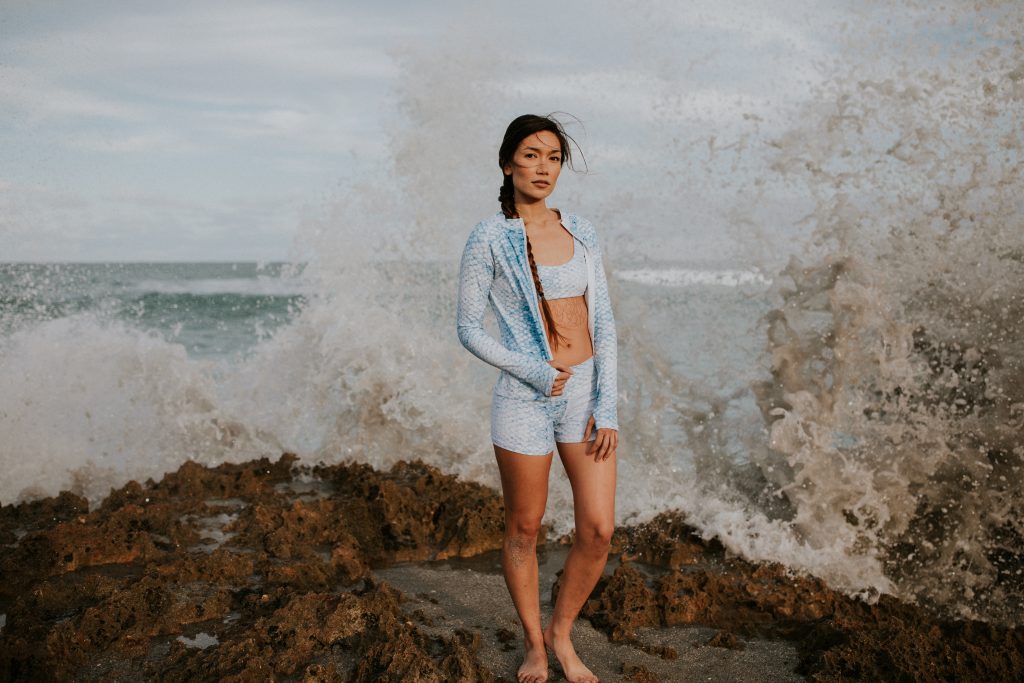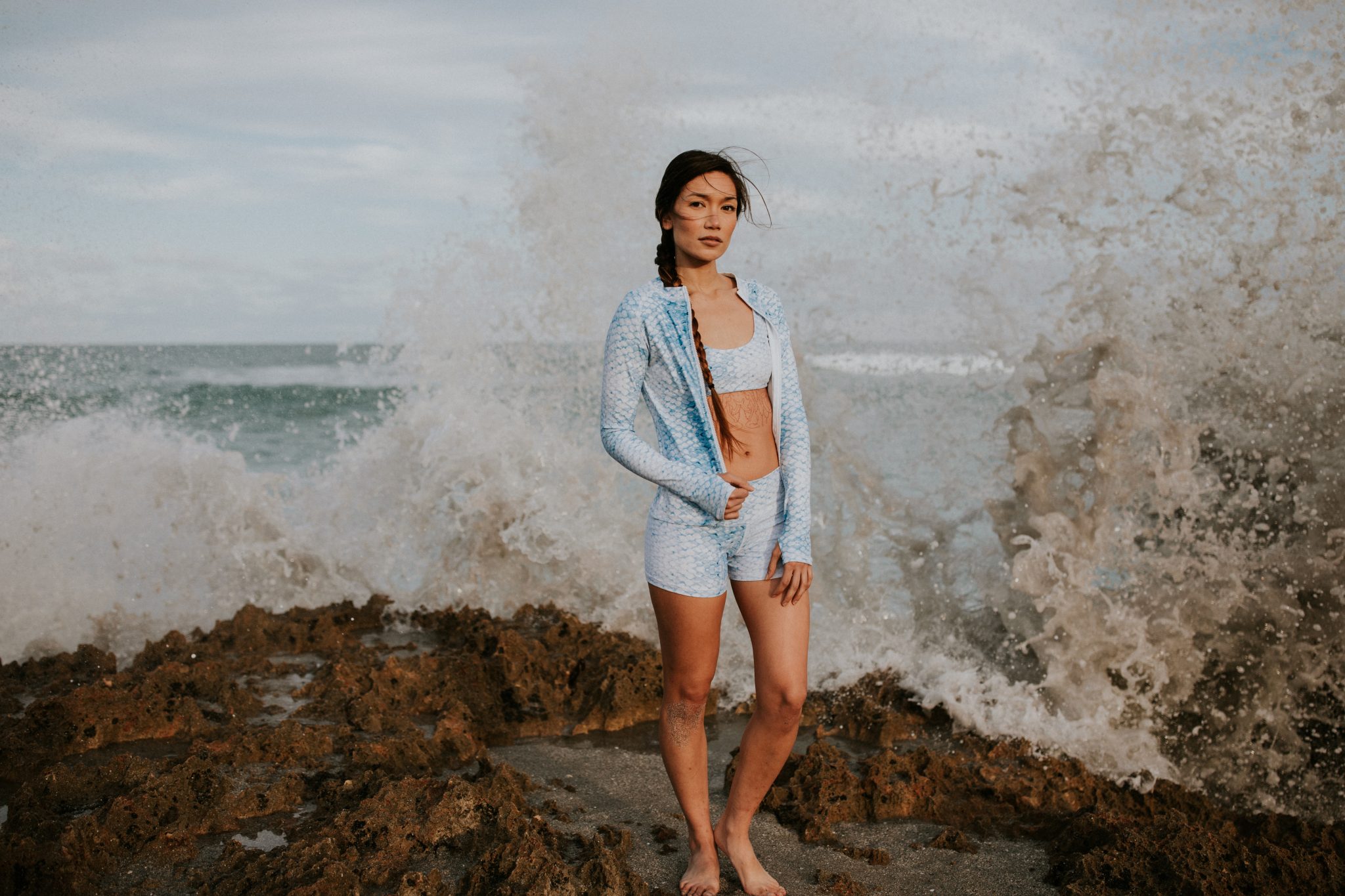 Against the Current
"Skipper essentially means 'captain.' We are the true, or reel, captains of our own vessel (our souls and our life)," Lynn said. "We take charge of our destiny!"
And that they did. These avid Florida girls, who have been fishing since they were little kids, realized they needed performance wear for their eight-hour days on the water. So after taking a trip to Bass Pro Shops to get some new gear, they found they didn't want to purchase a single item in the store.
"Standing in the women's section, we saw absolutely nothing that we wanted to buy. It was minimal, ugly, and overpriced," Lynn said. "We know so many girls who love to fish, yet all the big and popular brands were just focused on men. We went home that night and did some market research. Turns out, fishing is the most popular sport in the U.S., larger than all other sports combined, and women make up almost 30% of all fisherman. We saw a huge hole in the market that we wanted to fill."
The two then began to conceptualize the brand in the summer of 2014. Michelle drafted a business plan and they hit the
ground running with $6,000 of start-up capital. They started by sourcing pre-made sun shirts they thought were nice- ly made and put their logo on them to test the market. When they curated a catalog and started visiting retailers, they heard the same response over and over, "We've been looking for something like this!"
Hook. Line. Sinker.
Big Fish, Big Pond
After bringing on retail partners little by little, the team eventually got the courage to find a manufacturer and design their own products. They have since grown their collection to include unique sun shirts, bottoms, accessories and loungewear for women, and are available in more than 50 retail locations.
They describe their brand as active-wear for the water that is as fashionable as it is functional. Whether you're cruising
on the boat or casting lines off of a paddle board, they believe in enjoying life to the fullest outdoors. Made with luxury fabrics that boast UPF +50 sun protection and moisture-wicking technology, Reel Skipper is engineered for the water, and made for adventure.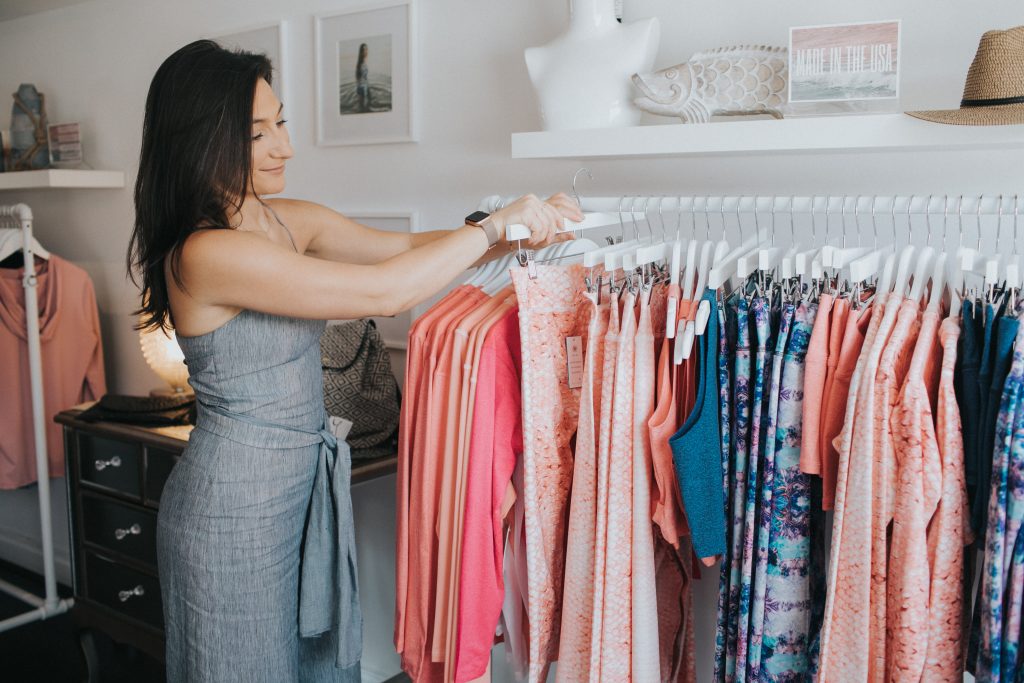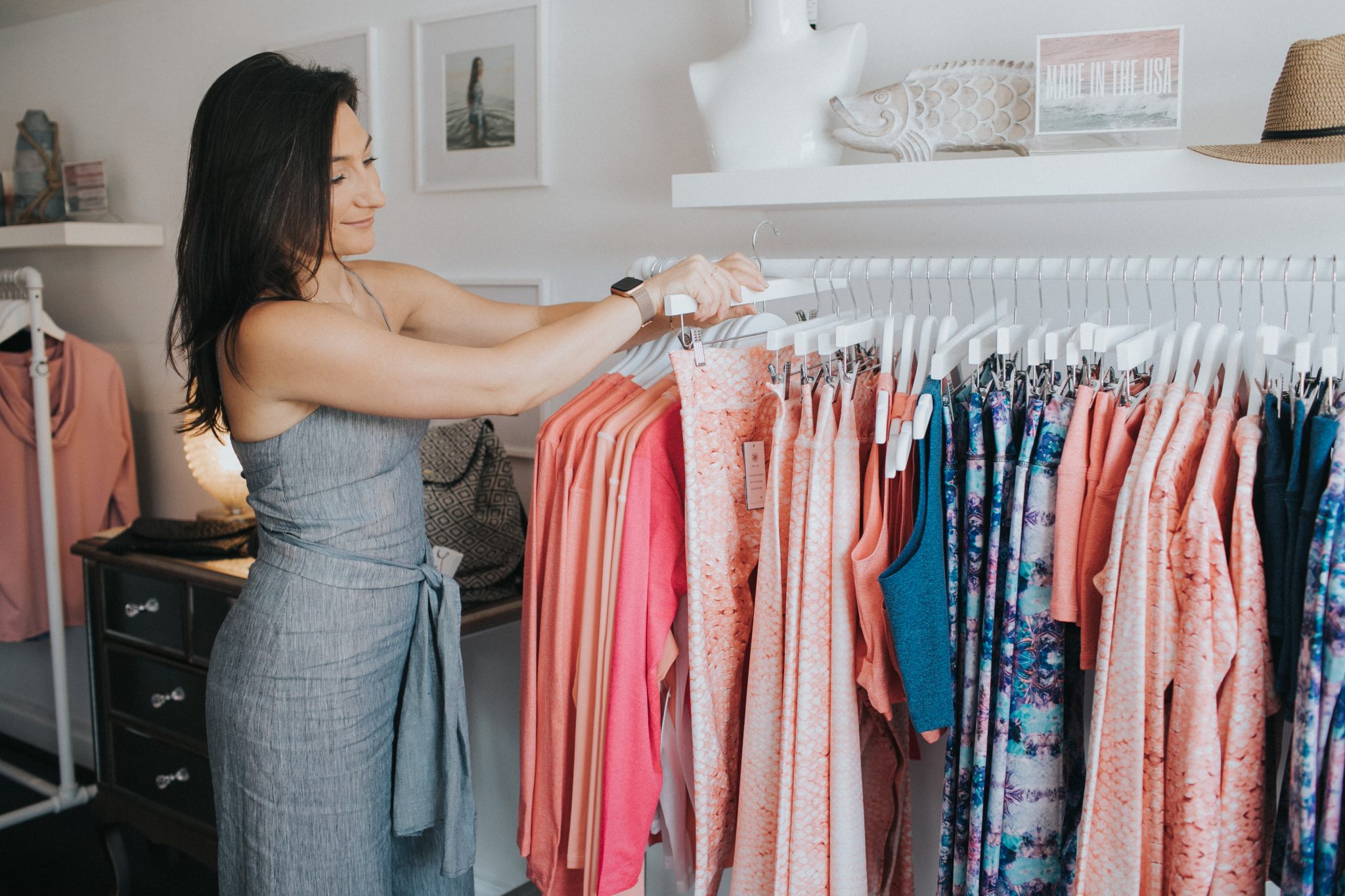 Women Winning On The Water
"We create fiercely feminine activewear for the water. We put excruciating detail into the fit and fabric choices, and manufacture everything here in Miami," Lynn said. "Each collection has a story and cohesive color scheme, where all the tops and bottoms can be interchangeably mixed and matched to create the perfect outfit for you. We focus on ONLY women, paying sole attention to a woman's needs in performance wear."
While COVID threw a wrench in their growth, with a retail giant of their dreams canceling an order set to deliver April 2020, they still have their eyes set on the happy horizon. They hope to continue growing the footprint of their brand nationally and internationally, and keep supporting women in their outdoor adventures.
"We love to inspire joy in others by providing them with the ability to feel good and protected while living out their life's greatest adventures. Every step of the way we were scared, but we did it anyways and the payoff has been great," Pettinaroli said. "We know how re- warding it was for us to step onto the other side of fear, and it brings us great joy to see others do the same. So much so, Michelle recently started a legal consulting business called Moxe Law (@mox.e) that provides budding entrepreneurs with the legal toolkit to get started."
It's also rewarding for them to see women enjoying their gear on the water and connecting with them on social media. Their Instagram account has roughly 78,000 followers and they love being able to stay closely connected to their community and quickly respond to feedback.
"It is tremendously satisfying to conceptualize an entire collection, watch it come to life, and then have so many people sending you photos of them enjoying life in your clothes. That's where the true satisfaction lies," Lynn said.

@reelskipper