The Story, and the Face, Behind the New Jupiter Juice Spot
By Ava Bourbeau
At only 27-years-old, Ethan Jaudas is filling a gap in the community. It's been barely a month since Golden Juicery's opening, and "the overwhelming support from our community has been awe-inspiring," said Ethan.
Golden is perfect for a pit stop, or as a regular stomping ground, depending on your needs. The organic menu offers everything from in-house cold-pressed juices, wellness shots, acai bowls, toasts, salads, and more. All offerings are currently vegan, but Ethan hopes to expand their protein additive repertoire.
Standout menu items include the Boost wellness shot (lemon, ginger, MCT oil, turmeric powder, black pepper powder), the Berry Boost Acai Bowl ( topped with granola, strawberries, banana, walnuts, almond butter drizzle) and the Amazing Avo Toast (sprouted bread, mashed avocado, Atlantic dulse, balsamic vinegar, hemp seeds).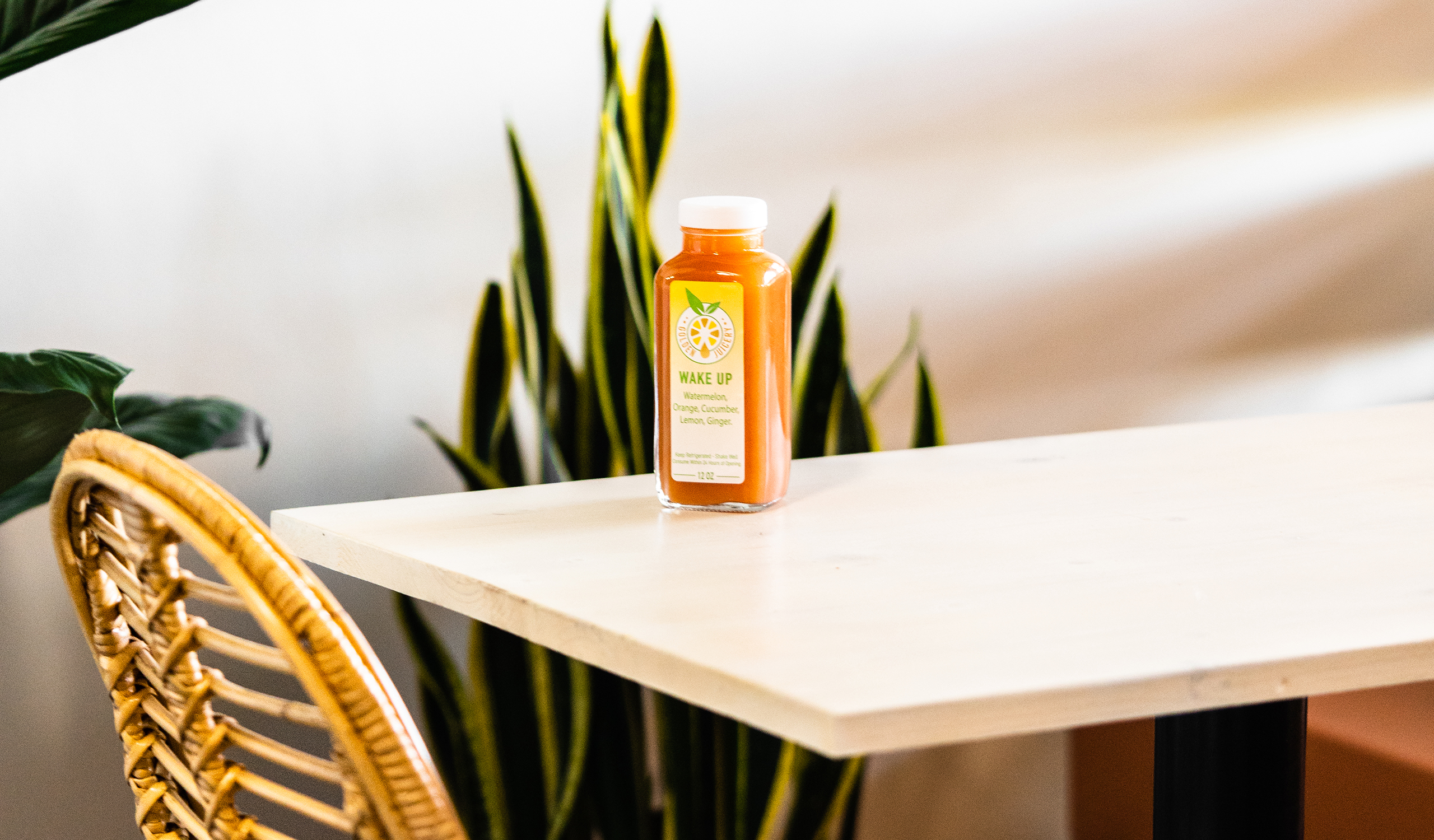 In cultivating the idea for Golden, Ethan looked to achieve the quick-service format of other juice bars, but to pair it with a "stay a while" vibe. He said he wanted to "push a quality organic product through the community and create an environment that feels like home to people," as opposed to only a grab-n-go. Inside, you'll find plenty of area for seating, perfect for working those remote jobs we all seem to have.
Locals might also recognize their favorite caffeine fix at Golden Juicery — or Ethan's favorite, at least. They're a distributor of Pumphouse Coffee, a community staple.
Ethan emphasized that this organic partnership was a result of him wanting to carry coffee that he himself could vouch for. After being a faithful Pumphouse Coffee Roasters customer for years — and by "faithful customer" we're talking nitro cold brew 5 days a week — he knew it was fitting.
And, through Golden's "Golden Hour Coffee" program, you can get 15% off the entire coffee menu when you come during sunrise hours (6:00 – 7:30 a.m.). A tip for the locals: add a shot of Pumphouse espresso to the Vanilla Chai Smoothie.
Ethan grew up racing dirt bikes. He even ended up going pro and being pulled out of school at 13-years-old to pursue the sport as his career. After an injury in 2013, his journey was diverted. He began studying nutrition and working with other professional athletes in their training and fueling programs, eventually being contracted to run the motorsports division at a nutrition company — and winning two world titles with the help of his direction.
His passion for juicing came about in 2019 after suffering from underlying health issues of his own and being able to solve them holistically. During a 21-day juice cleanse, he experienced, first-hand, the benefits of juicing.
"Through the process of healing myself through the juice cleanse, I wanted to stray away from the industry I was in and open up a juice bar so that I could share a healthy alternative with the community," Ethan said.
He's extremely open in sharing his experience with anyone who walks through the door at Golden. He said, "The biggest thing with local business is knowing that there is a person and a face behind every brand." In sharing his own journey, he hopes to help others to have similar positive experiences with juicing and eating organic.
Ethan said, "It quite literally changed my life and perspective." Maybe Golden Juicery can change ours too.