A lot has happened since 2013 when we featured you for the first time. What have you been up to, personally and professionally?
It's been one hell of a ride since then. In 2014, my dad sold his bike shop business and moved our family to Hoschton, Ga. to be closer to our extended family. Shortly after that (I'm talking three months), I moved up to Raleigh, N.C. to pursue BMX as a full time career. For the next four years I spent my time riding BMX stunt shows and performing at the highest caliber of competition all across the world. I just recently moved back down to Central Florida with my beautiful girlfriend Morgan.
Growing up in Deerfield Beach, did you ever see professional BMX as a legitimate career?
Never in a million years did we actually think this would become a career (haha). To make BMX a career just seemed so farfetched. I was just like any other ordinary BMX kid but slightly more obsessed. I needed to ride. It helped me cope with all the typical grade school problems like bullies and not really being accepted by some of my peers. But at the same time, it was an addiction. It was the sense of accomplishment every time I learned something new, so I was hungry to learn. One thing led to another and the next minute I found myself halfway across the world competing with all the guys I looked up to.
How did your family's bike shop in Boca Raton help you get a jump start in the sport?
Well for starters, I always had the nicest bikes. My dad was super involved with my riding and was always willing to keep me set up on the nicest stuff. So I never had the struggle of breaking a part and my parents being unable/not willing to help keep me rolling. All in all, my parents were just way more supportive because bikes are what we know. Our lives revolve around bikes so I never heard that typical "quit wasting your time messing around with that bike and get a real job" talk.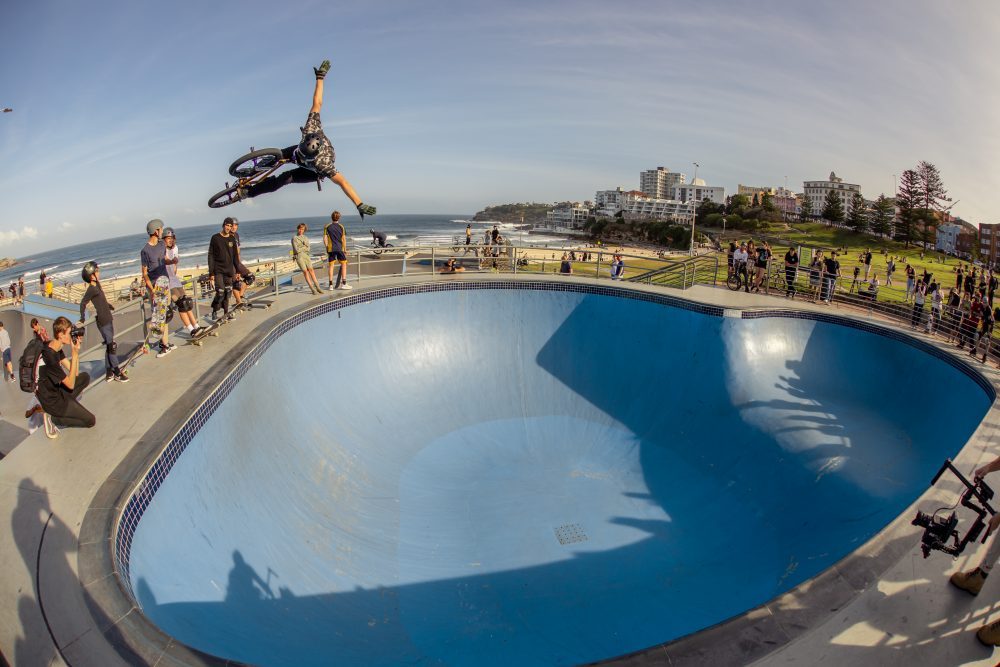 Who were some of the key people that helped you get to where you are now in BMX?
The list honestly goes on for days. My family, first and foremost, because without their support there's no telling where I'd be right now. Dave Brumlow is another person who's really been there to back me up with my best interests in mind. Dave has done so much for me and the Florida BMX scene over the last 8 or so years. I can say Mike Spinner and Daniel Dhers have played a big role by allowing me to ride their training facilities with them. And last but certainly not least, my lady, Morgan Barbour. She was really there for me at my lowest. When I thought it was the end of this path for me, she pushed me to fight for it and never give up.
Where are you living these days?
I'm up in the Orlando area, Winter park to be exact.
You have placed in the Top 10 in three X Games. How is the vibe different for competing in the X Games versus other competitions?
Well the X Games is the pinnacle of action sports, I can say confidently. In saying that, the stakes are high, and a good finish there can solidify a spot in the following years to come, as well as possible sponsorship opportunities, which enables me to continue this wild ride!
Walk us through the first one you competed at in 2017. Nervous? Stoked? Both?
Both! It was the most surreal feeling just being there, let alone competing. I was so nervous and it definitely showed in my riding. So much so I couldn't even land a full run. Not my favorite time to talk about. I definitely wanted to have a bit of a more positive story for my first X Games, haha.
How does your triple hit run at the 2017 Nitro World Games stack up against the biggest moments in your career?
That one weighed heavily on me. In 2016 I crashed out of the competition the day of separating my shoulder. That was the most upsetting moment I can remember to this day, mainly because it was my first "big time" event so I put tons of pressure on myself to perform well. So 2017 was the comeback story. I laid down the exact run that took me out the year prior, which was good enough for third place. To top it off, I ended up winning a Polaris Slingshot! If you're not familiar check it out online. My mind was completely blown! I'd say that was a huge stepping stone in feeling confident with myself as a rider and competitor for these larger events.
Take us back to the 2018 X Games in Minneapolis where you took the bronze medal in dirt. Did anything feel different that day? What was it like to see all of your years of riding pay off like that?
The entire week leading up to that event was different. I had been so focused. Preparation was key. That week I got a good night's sleep every night, dreaming of that run and replaying it in my head over and over again. Honestly, all my years riding had paid off long before that. The feeling of stomping that run in front of my family and girlfriend was what paid off most, because without them it would not have happened. It was 100 percent a team effort and I cannot thank them enough.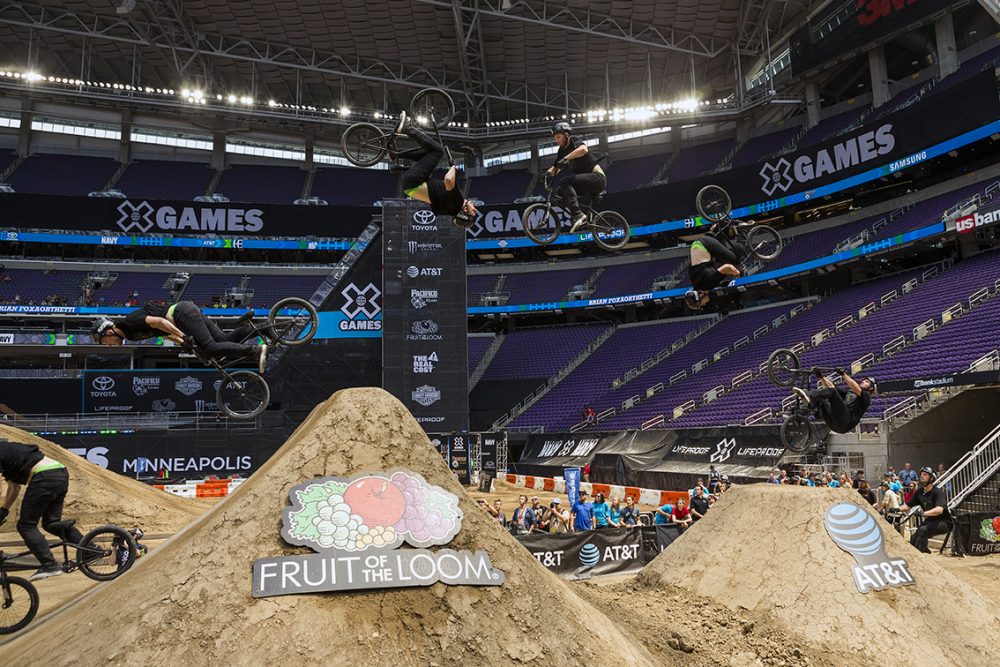 When you aren't riding, what are you up to?
Hangin' with my girl! We love getting outside and getting active, going to music festivals, hiking, riding bikes, and more. Either that or when I'm with my folks, we like to get down on some mountain bikes out in the North Georgia hills!
You injured your knee recently. What happened, how did the surgery go, and what kind of rehab will you need to go through?
Big time bummer! I tore my ACL, lateral meniscus, and medial meniscus. It's a mouthful, that's for sure, haha. Surgery went great! Dr. Dellaero, who is a resident at DUKE and part owner of North Carolina Specialty Hospital, does more than 200 ACL surgeries a year so I was super comfortable/confident with putting the job in his hands. I'm going on two-and-a-half weeks out of surgery and already back turning the pedals. Not on the BMX bike, but the feeling of pedaling has been good enough for me. I'm doing tons of range of motion stuff along with getting this chicken leg back in shape. I had a hamstring graft, which is what they used as a replacement for the ACL. In losing that piece of muscle, I'm having to work double time to build all the muscles back around my knee to strengthen it.
When you're back home in South Florida, what are your favorite spots to hit up?
First spot I hit up is Rattlesnake Jake's down on Deerfield Beach. The owner, Junior, is a long-time family friend and always whips up some amazing food for me and my folks whenever they can make their way down there. They say big things come in small packages and Rattlesnake defines that!
When you're training, what does a normal day look like?
Wake up and eat a healthy breakfast, unless I'm fasting until noon. Then, bikes, whether I'm talking about them or riding them. My entire day revolves around my "job" and I say that because it's more of a lifestyle than anything else, for me at least.
After you're back in action, what goals are on the horizon?
I want to go for gold at the X Games.