By Darien Davies
Picture VolleyGirls, a VIP lounge, live music, local artists, parties, and some of the best up-close-and-personal tennis you'll ever be privy to. It's the Delray Beach Open, and you've got 10 days full of fun in the sun. Regardless if you're a tennis novice or familiar with the courts, here are your can't-miss action items. Be warned: this is not your grandfather's tennis match.
The advantage is ours:
The Open is held Friday, February 17 through Sunday, February 26. Sessions include several matches and range from 11 a.m. to 8 p.m., and there are multiple sessions per day. Box and reserved seats range from $25.25 to $85.25 per session and veranda/best seats range from $75.25 to $250.25. Box seats are great, reserved seats are good, but best seats are where you want to be. There are only 12 best seats per session and are located directly on the stadium court, and, fun fact, the Delray Tennis Center is the only place in the world with seats on the court. Lastly, veranda offers the only covered seats in the stadium and have amenities included.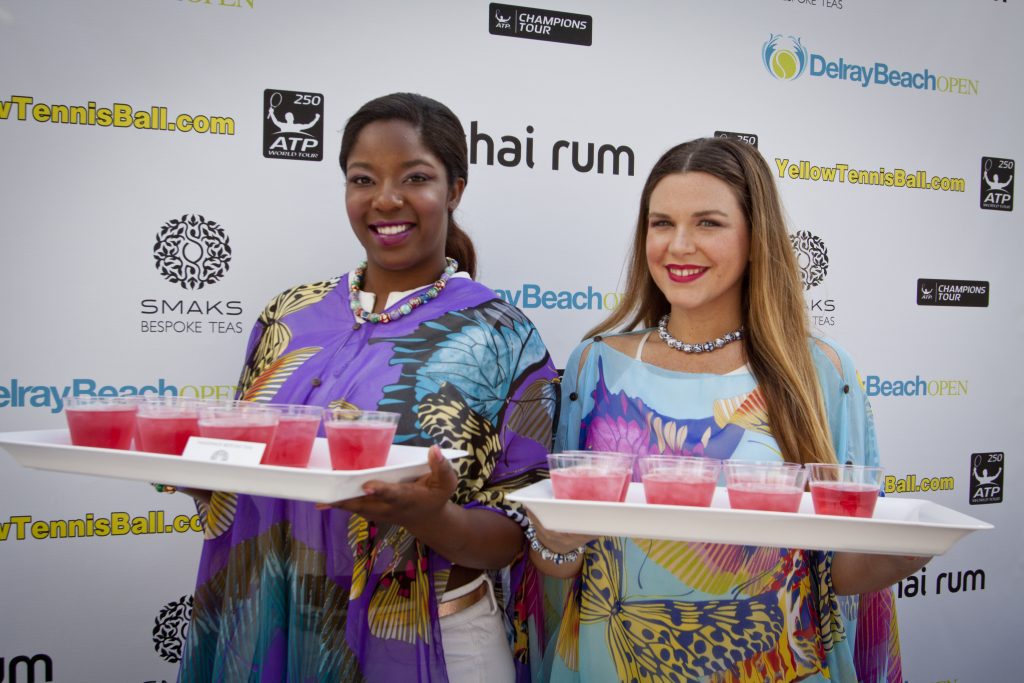 "Sunday Funday" is served:
Unlike other tournaments, Delray Beach Open's schedule allows time for fun between matches. As soon as you hear "Game. Set. Match." the band starts belting out live music, the bars are ready to fill your gullet, and the eateries are willing and able to fill your belly.
The parties and music are scheduled around the matches so there's always some sort of entertainment to stimulate your eyes and ears. There's even a VIP lounge in the clubhouse that box ticket-holders have complimentary access to, and reserved ticket-holders can upgrade and gain access for $15 more per session. With that, you get 2-for-1 happy hour drinks, available all day, every day.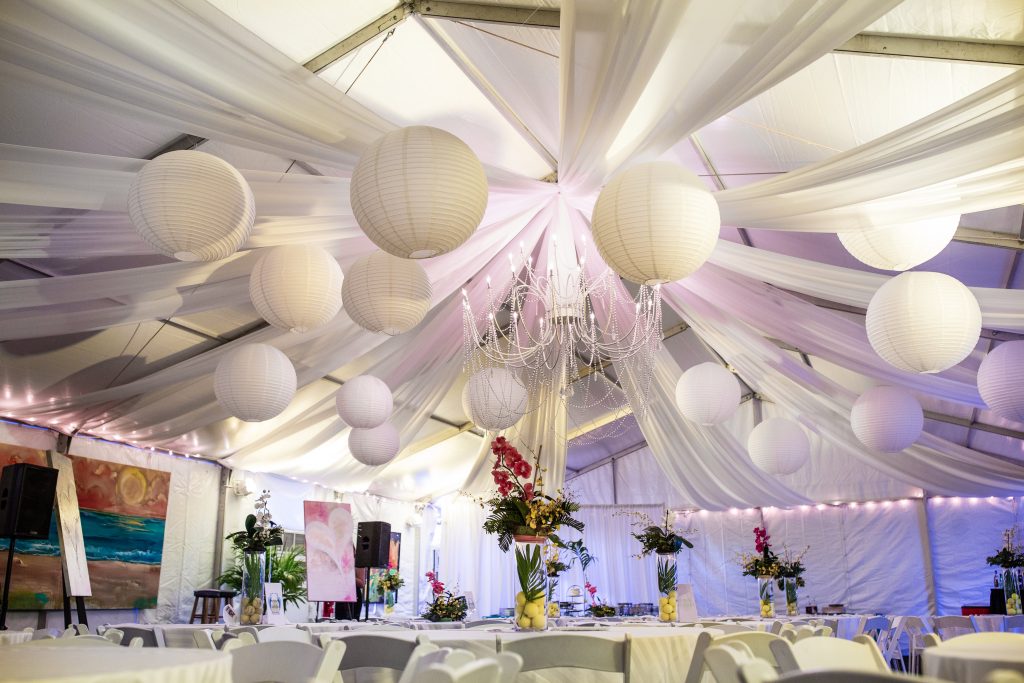 Everything but the net:
This is the world's only 10-day combined ATP (Association of Tennis Professionals) Champions Tour and ATP World Tour Event, and it's available in our backyard.
The first three days are the ATP Champions Tour, which include national and international players who are recently retired, like Mardy Fish, James Blake, Sebastien Grosjean, and others. The remainder of the schedule is the World Tour, and includes some of the hottest names in professional tennis, like Juan Marin del Potro, Milos Raonic, the Bryan brothers, Steve Johnson, Tommy Haas, and more. The stadium court action is televised nationally on the Tennis Channel and internationally in more than 120 countries. If you join the fun and make it to the tennis center, you will be one of more than 50,000 viewers enjoying the action over the 10 days. (It's kind of a big deal.)
Also, once you're in the gates, you basically get VIP access to all of the players. You can politely stalk them at the side courts, watch some of the matches up close, take pictures with the players, and understand a bit more of what they're doing athletically.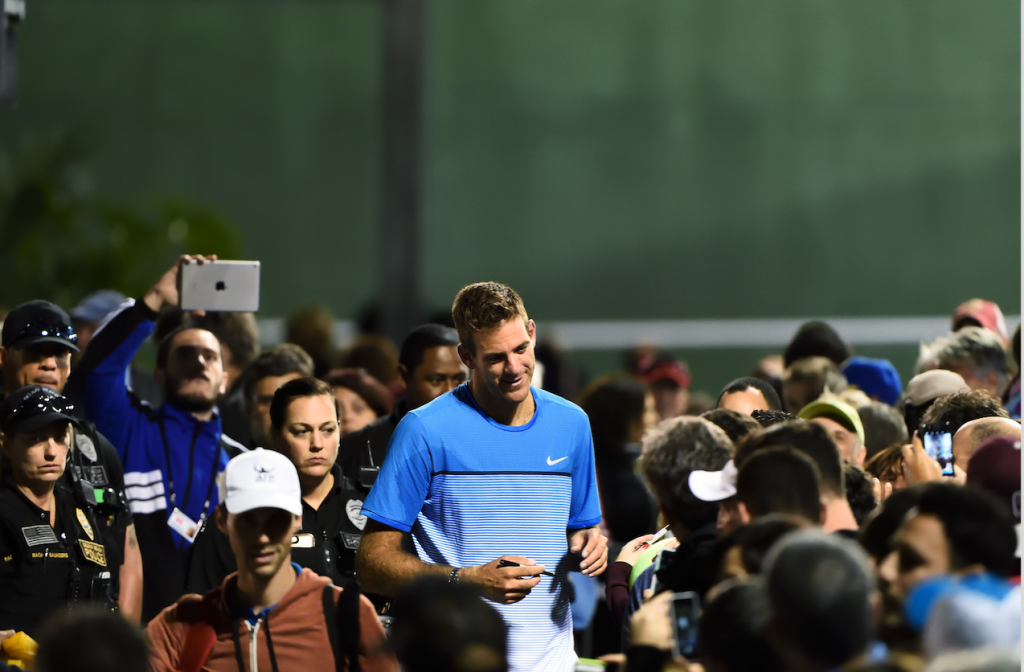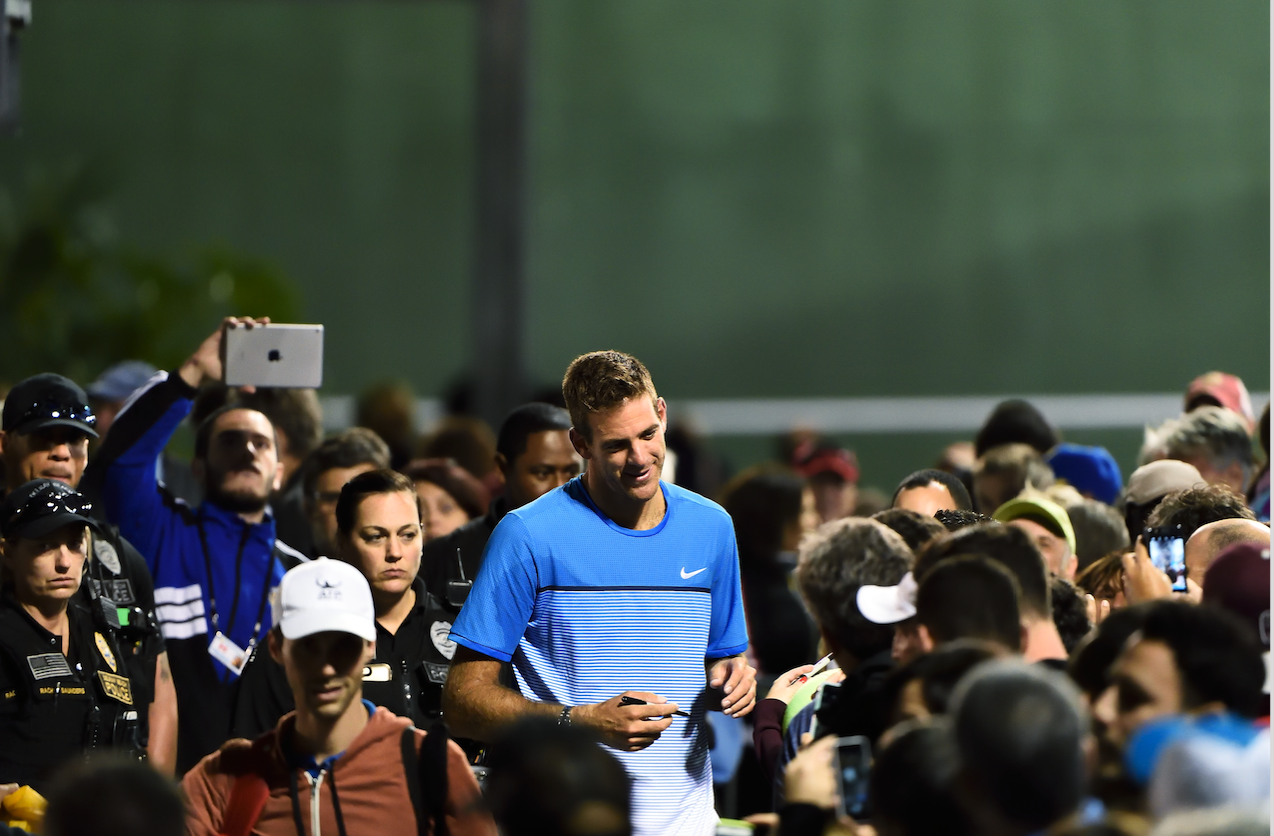 A volley of fun:
This year marks the 25th Anniversary of the Delray Beach Open so the organizers went all out. They commissioned artist Eduardo Mendieta, who you'll recognize from his work all over Palm Beach and Wynwood, to create a massive mural for the tennis center (to be featured year-round), as well as artist Agata Ren, who will create a feature using trees and huge sails for the south entrance.
Basically, the Open exposes Delray, the people of Delray, and the talent of Delray, so it's a no-brainer that it's going to be a fabulous event. How can you go wrong with tons of local food, delightful drink, shopping at local vendors' booths, jammin' entertainment and VolleyGirls? You can't. Buy your tickets and we'll see you on the courts.
VISIT yellowtennisball.com TO PURCHASE TICKETS