A Must Try From Cucina Palm Beach
Don't let Cucina's party animal reputation fool you, they offer high class when it comes to dining options. The classiest? The Aussie Tomahawk Wagyu. Well, it might depend who you ask, but we're talking now. Us and John Kent — owner and chef — are talking, that is. Read on to learn a bit about this dish and sound like an expert when you order it during your next Cucina night out. This dish is not a permanent menu item so be sure to keep a look out for it!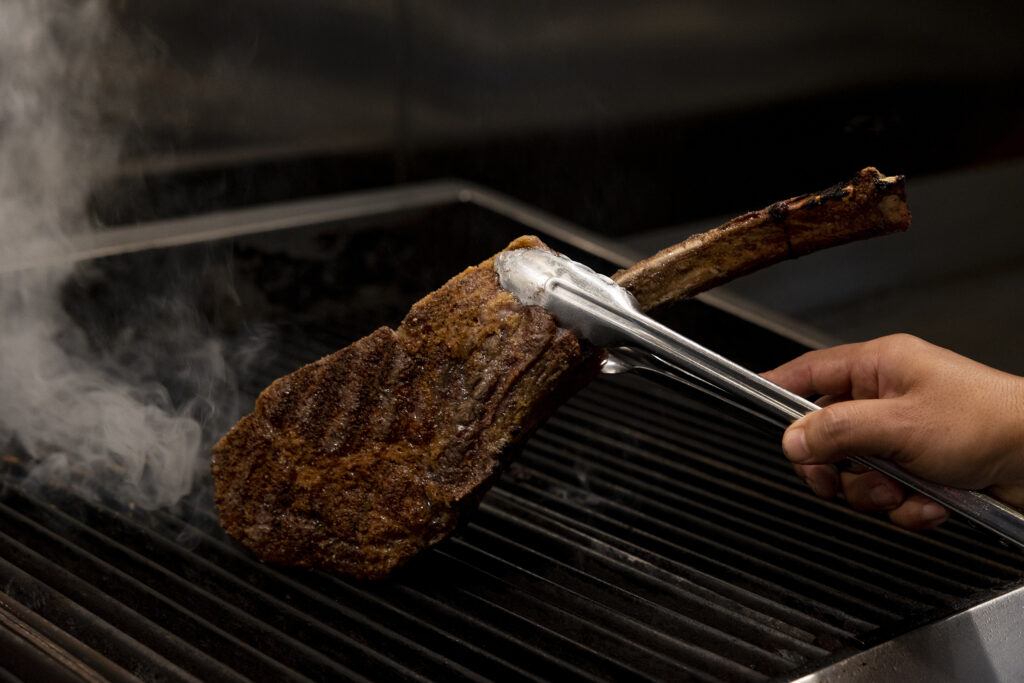 How it's prepped and prepared:
We dry and marinate the cut overnight, then grill it and slice it.
What it's paired with:
We serve with black truffle potato puree, morel mushroom velouté, charred vegetables, etc.
What's unique about this cut:
It's from a full blood Japanese wagyu cow raised in Australia.