It's Five O'clock Somewhere in WPB
By Jessica Tzikas
The feeling of leaving the office a bit early and heading to your favorite restaurant to enjoy your favorites for less is unmatched. Happy hours have become a staple for locals and visitors alike, and no one does it quite like West Palm Beach — whether you're looking for a water view or an intimate velvet booth.
E.R. Bradley's (Monday-Thursday from 4 p.m. – 6:30 p.m.)
E.R. Bradley's is a staple spot in West Palm Beach. Whether you live here or are just visiting, no night out is complete without a stop at the saloon. Bring some more fun into your weekday by grabbing a seat at the bar and ordering loaded deviled eggs filled with truffle mayo and fried pickles, all washed down with a $4 beer. Well drinks, draft beer, domestic bottles, bar snacks and wine by the glass are included in the happy hour specials. It is only offered at the bar or nearby high-tops and is not available on holidays or during special events.
104 S. Clematis Street, West Palm Beach
erbradleys.com

Hullabaloo (Everyday from 4 p.m. – 7 p.m.)
If you're a New York City transplant, or just yearning for a taste of the big city, Hullabaloo is the place to go. Inspired by Brooklyn pubs, Hullabaloo is known for its top notch dishes and unique landscape, specifically the fully-functional air stream out back. If you can't snag a reservation for Saturday night, go during happy hour instead and enjoy pizza rolls and half off the Billie Holiday cocktail. Happy hour includes a $5 bites menu and ½ of select wine, beer, and spirits.
517 Clematis Street, West Palm Beach
sub-culture.org
Kapow! (Weekdays from 4 p.m. – 7 p.m.)
Kapow! serves contemporary Southeast Asian cuisine and is known for their noodle bowls, dim sum, crafted cocktails and overall vibe (think: lush booths, bright colors, and a lounge feel). During happy hour, you get to enjoy your favorites – make sure to get the crispy mushroom bao bun and ahi tuna poke tacos – all while relaxing on one of their padded bench seats. Small plates range from $4 to $10, drinks specials include half price wine, $4 Sapporo, $5 drafts and $5 single-liquor drinks.
519 Clematis Street, West Palm Beach
402 Plaza Real, Boca Raton
kapownoodlebar.com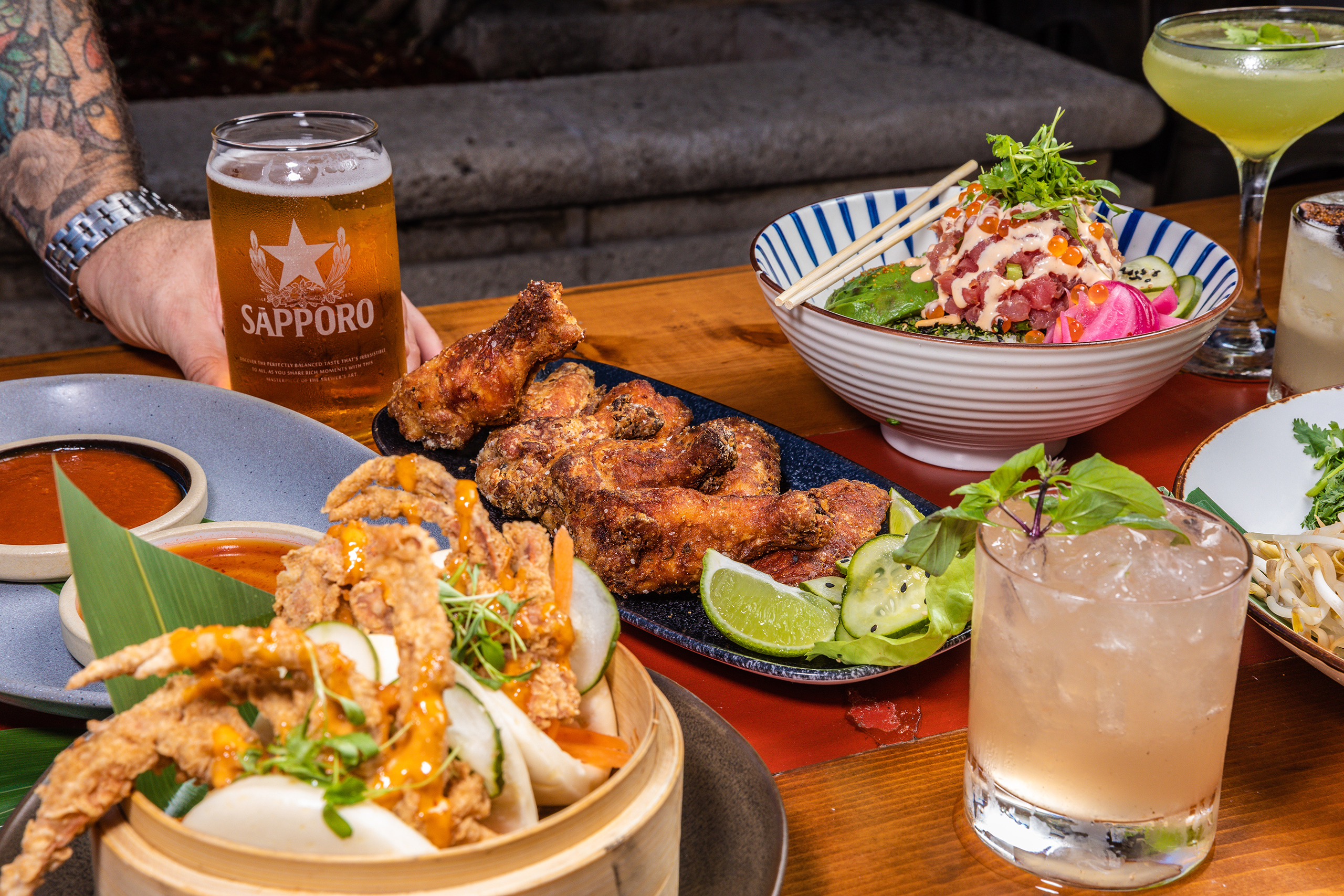 Lost Weekend (Everyday from 4 p.m. – 7 p.m.)
The only thing better than a place that serves your beer and food alongside a plethora of games like Pacman and shuffleboard is one that does it all with happy hour specials. At Lost Weekend, the food is already pretty affordable with $3 tacos and a variety of share plates all under $10. During happy hour, you can pair that food with half off all liquor and bottled beer. Downstairs, you will find the tacos and drink specials but take a wander upstairs and you'll find ice cream libations and weekly specials like ladies night (free drinks for the girls on Wednesdays) and late night deals on top shelf liquor. Lost Weekend is open until 4 a.m. on the weekends.
526 Clematis St., West Palm Beach
sub-culture.org
El Camino (Everyday from 4 p.m. – 7 p.m.)
El Camino recently opened their new location in Rosemary Square and the menu and specials do not disappoint. At their second-story spot, you'll find housemade tortillas, fresh fish and innovative cocktails. Plus, they offer a double happy hour: one early and one late night so you can save no matter what time you get there. The early happy hour offers $5 margaritas, ½ off wines, $3 Coronas, $4 High Noons and select drafts, and $5 select spirits, plus a variety of bites.
700 S. Rosemary Avenue, Suite 232, West Palm Beach
elcaminowestpalmbeach.com
Sassafras (Wednesday through Friday from 5 p.m. – 7 p.m.)
Walking into Sassafras, you no longer feel like you're in South Florida. Instead, you are transported to a French bayou with traditional Southern dishes like fried green tomatoes and fried chicken, all with an upscale approach. Before a meal of pimento cheese toast and gumbo, sit at the bar and enjoy their happy hour specials including half price on select spirits, wines, and beer.
105 S. Narcissus Avenue #130, West Palm Beach
sub-culture.org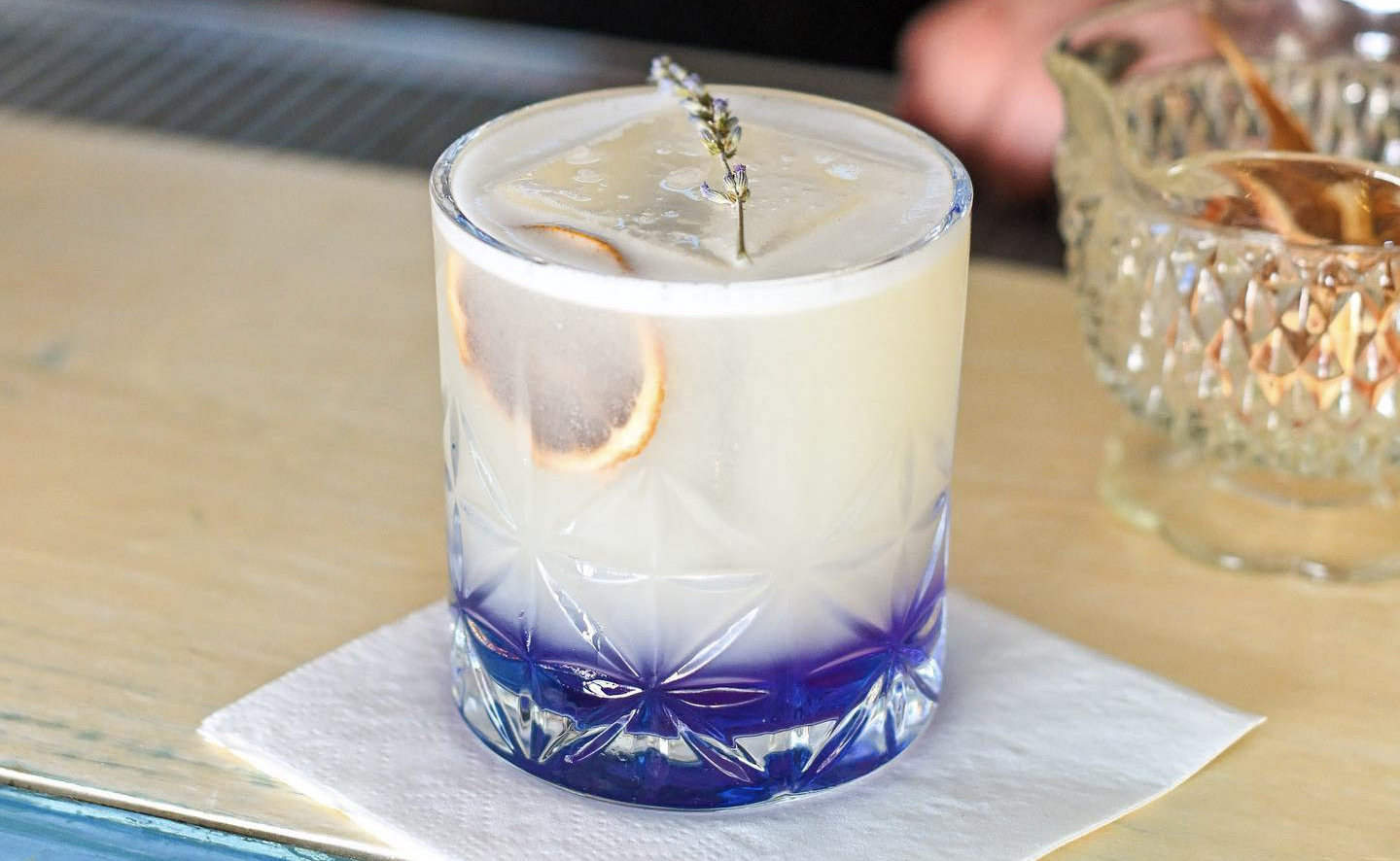 Avocado Grill (Monday through Friday from 3 p.m. – 6 p.m.)
If you're in the mood for artisanal items crafted by an award-winning chef, look no further than Avocado Grill. The scene here is relaxed, but the food is anything but. Executive Chef and Owner, Julien Gremaud, whips up specialties like edamame dumplings and spiced grilled shrimp paella. During happy hour, enjoy 2 for 1 drinks and bites like grilled lamb sliders, truffle fries, and guacamole all for under $5.
125 Datura Street, West Palm Beach
avocadogrillwpb.com