3 Picks We cant get enough of
By Atlantic Current
With countless coffee shops to choose from in Jupiter — and even more possible drink options — it's tough to decide on a go-to caffeine fix. But, a little espresso and steamed milk never hurt anybody. If you want to be the kind of person who doesn't putter and "um" when it's your turn to order, check out our picks for lattes to try in Jupiter.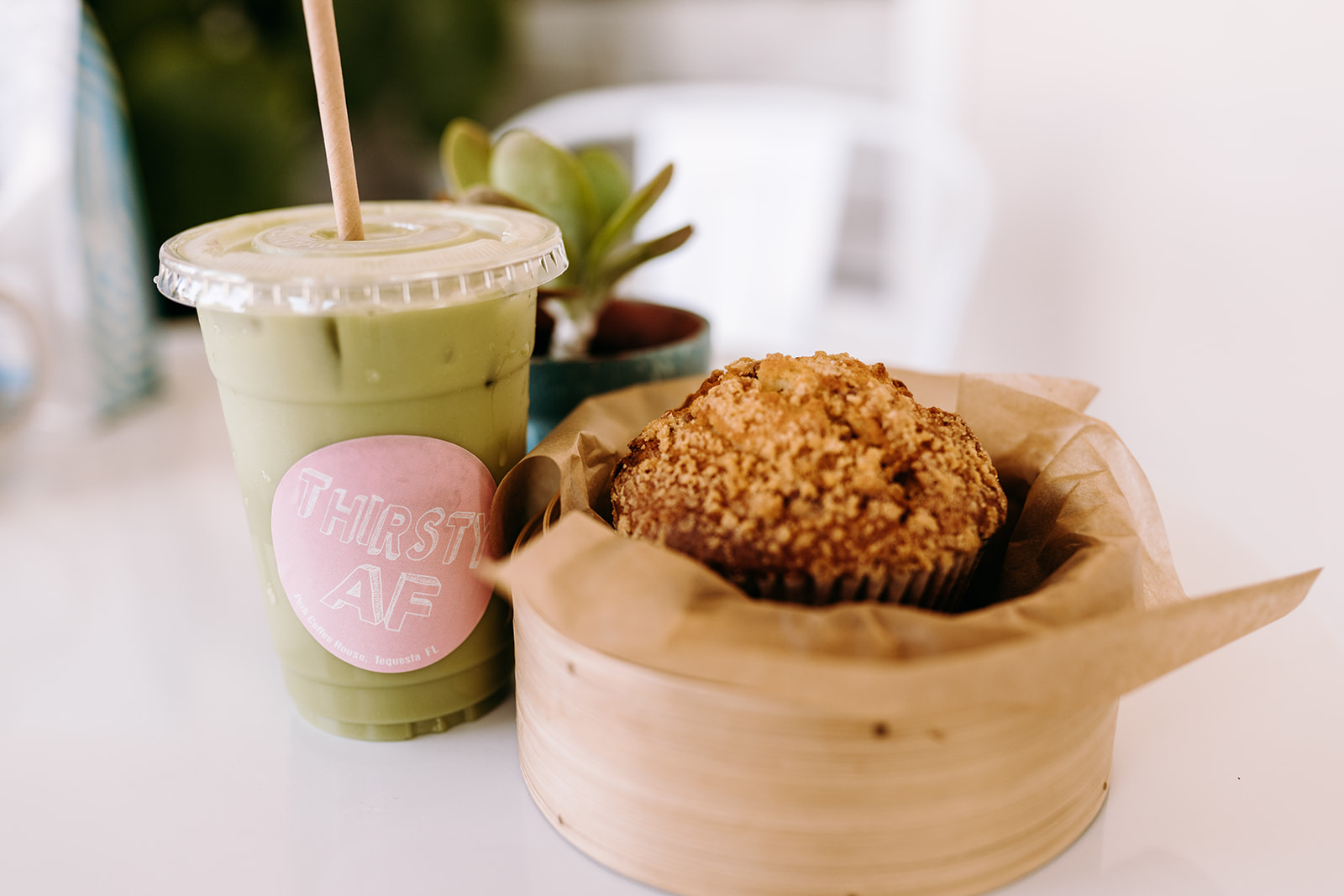 Perk Coffee House
Perk has lots to offer — including the perfect insta backdrops. They have an extensive food menu offering pastries, bowls and wraps (with options for you gluten-free, vegetarian and vegan coffee-lovers). It's an easy breakfast or lunch spot. They use locally roasted beans from Pumphouse Coffee Roasters. Their drink menu also features Medical Magic Lattes such as the Honey Ginger Latte or the Collagen Latte. These are both good options, but nothing pairs better with their signature pink, than the vivid green of a Matcha Latte. It's practically too good a match to pass up. Matcha has many health benefits, namely the antioxidant boost it'll deliver. For those who find themselves put off by its earthy flavor, trying it in a latte may be a better, more subtle, introduction to the tea.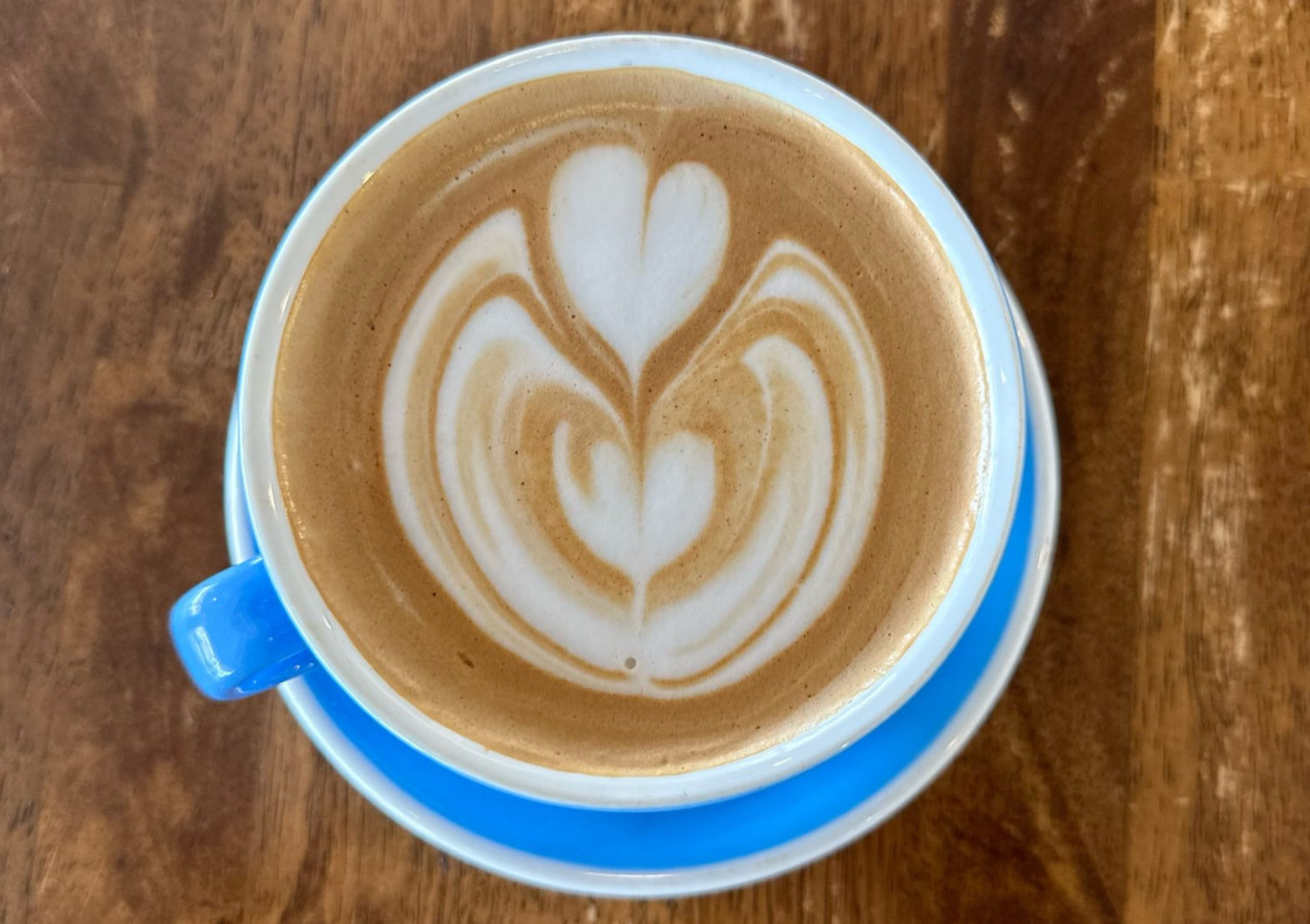 Oceana Coffee
Started by married couple Amy and Scott Angelo and a popcorn maker-turned coffee roaster, Oceana was the result of a self-serving desire to drink great coffee. And we're so glad for that. They roast their own coffee in Tequesta and are stocked with options from all over South America, a cold brew blend, K-cups, and more. Our latte pick from Oceana is the Mocha Latte. It's the perfect fix for a chocolatey craving. You don't crave chocolate in the morning? You will after trying it.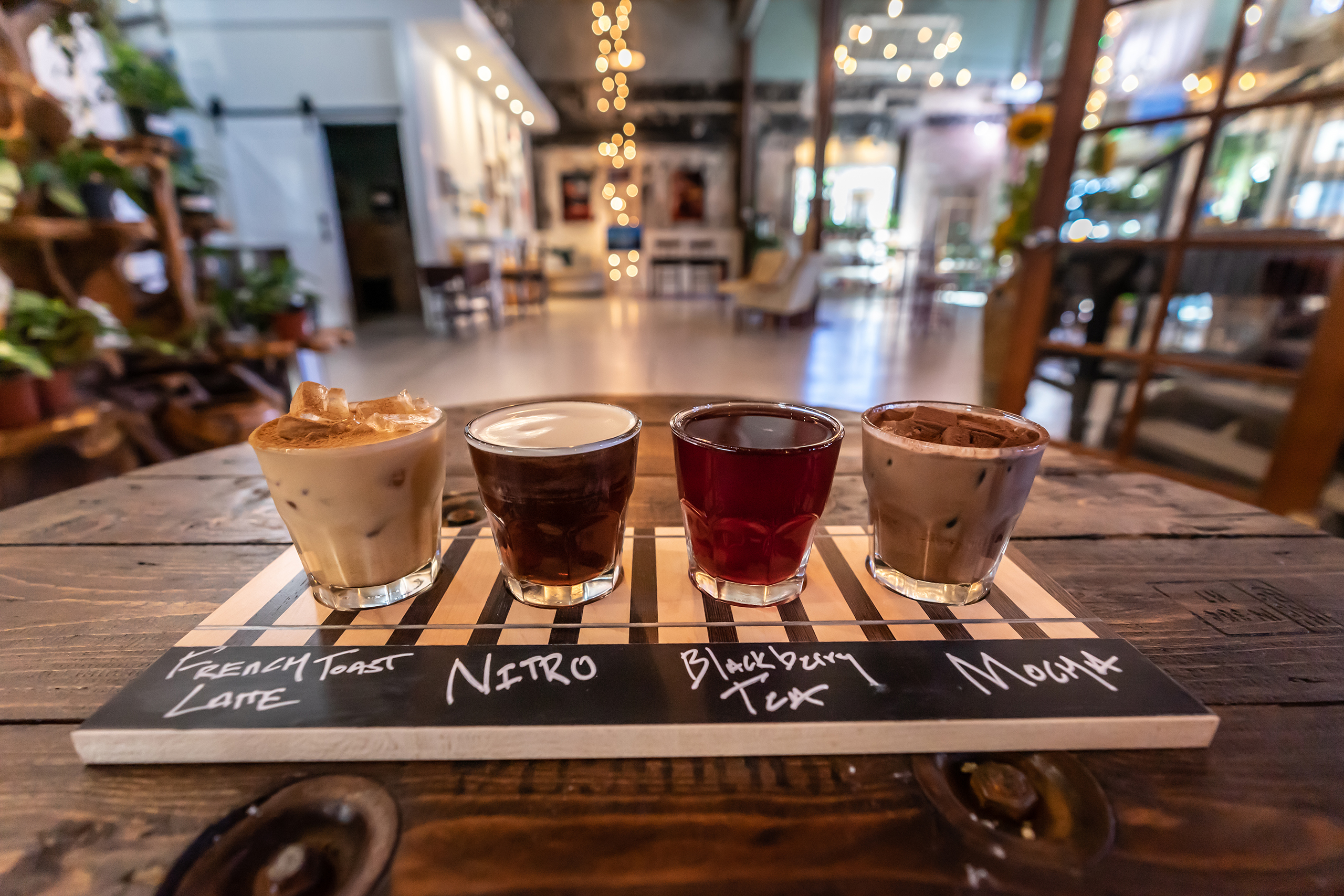 The Lokomotive
The epitome of eccentric and mysterious, The Lokomotive — located inside Ferro Via — is a one stop shop for coffee, plants, furniture, books, art, clothes, and, and, and we could go on forever. Here you'll find a mix of artsy looking types working, friends catching up over a fresh brew and baristas embellishing coffee cups with their iconic black sharpie drawings. To complete the nonconformist atmosphere, Loko is rolling out their Latte 'Track' (like a beer flight but, you know, the train version). Their custom-made track boards can be filled with any numbers of iced lattes, like their French Toast Latte or the Caramel Cream Latte, and a couple other kinds of drink. Why choose one when you can try four?