Learn How it's Delicious, Why it's Delicious, and When You Can Get More Deliciousness
By Darien Davies
Feature photo: Christopher Summa
Get to know the culinary master behind Delray Beach's newest Italian restaurant, and understand her desire to make the menu appealing, approachable and absolutely delicious. It's Italian food, made comfortable.
You are now the executive culinary director of the Big Time Restaurant Group and co-chef and partner of Louie Bossi's and Elisabetta's, your namesake. How did it all begin?
A native of Chicago, my early culinary inspiration came from my mother and grandmother.  My first professional culinary job was modest.  I served as a line cook at a Chicago diner while attending the Goodman School of Drama.  When a friend returned from attending a European cooking school, my culinary sights were raised, and I left acting behind.  I selected the French restaurant Alouette as the place I wanted to begin working in the world of haute cuisine.  The all-French, all-male staff was put off when I knocked on the back door and volunteered to work for free, but I won them over quickly and earned my first chef's coat in seven days-time.  Later, I moved to Chicago's acclaimed French restaurant, Maxim's Restaurant, as pastry chef.  
Prior to joining Todd Herbst and Bill Watson at Big Time Restaurant Group, I worked with Chefs Charlie Trotter and Florida's Norman Van Aken at Sinclairs Ocean Grill at Jupiter Beach Resort.  I was head chef at Café L'Europe in Palm Beach and pastry chef at St. Honoré in Palm Beach Gardens. I was also an instructor at Florida Culinary Institute where students voted me Best Teacher in 1994.  
What do you hope guests experience from dining at the restaurant?
Elisabetta's menu is versatile enough to have a casual meal or a more extensive course-style Italian meal so people can have a range of experiences. Elisabetta's can be more like an osteria where guests can have wine and salumi and cheese or guests can have a trattoria style meal or a full blown ristorante experience with several courses starting with a primi, sharing a pasta and having a secondi and an offering from the wood-burning grill. My favorite is our bone-out chicken dish served on a thick slice of our artisan bread to catch all of the juices.
How did you achieve your goal of creating a menu unique to you and your vision, but different than Louie Bossi's, which was your inspiration for the concept?
I created the menu in collaboration with my partner, Louie Bossi. Many of the menu items are the same as Louie Bossi's. Dishes we created for Elisabetta's are more vegetable-centric, including our pinzimonio appetizer.
What is your hope for Elisabetta's as part of Delray's thriving food and beverage scene?
This fall, Elisabetta's will feature menu items made up of ingredients from Swank Farms, which has just begun their harvest. The Florida growing season continues up to May. Most of our specials will be driven by the locally available produce.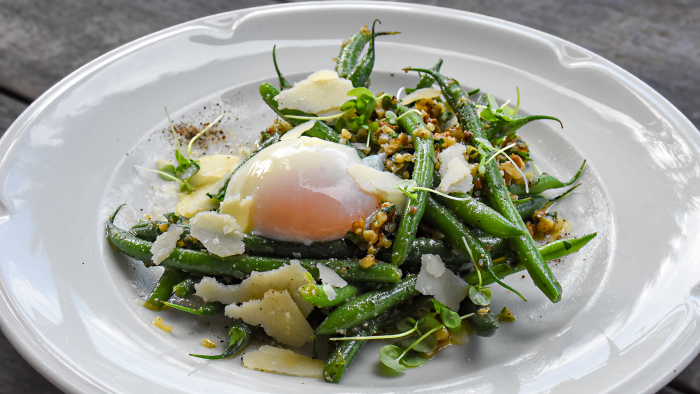 What is your favorite menu item, or your favorite meal?
The summer salad that's now changing to the seasonal salad from the fall is my favorite menu item.
Second course: Caccio e peppe with my husband, Bill Vernon.
Third course: fresh seafood from the wood-burning grill with salsa verde or another pestolare type of sauce such as pesto genovese. We also do a local tomato version of pesto where we grate tomatoes on a course grater then mix them in the mortar and pestle with fresh mint and marcona almonds. It's amazing with fresh chicken or steak.
I would finish the meal with vanilla gelato with raspberries preserved in Grappa.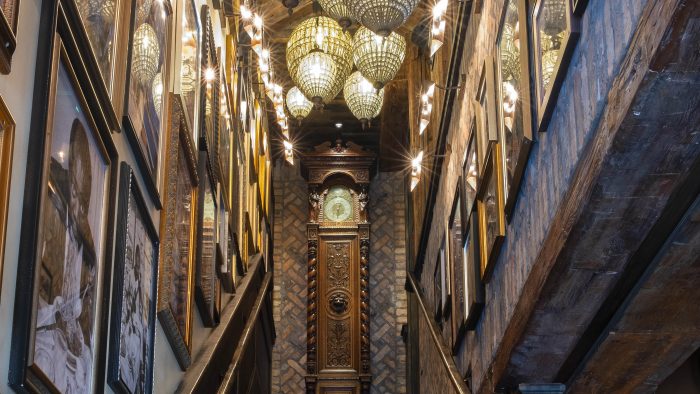 What was the goal for the ambiance?
The goal was to create a dining space that people would love, following the tradition of the space having been 32 East for so long. We wanted people to feel comfortable in the dining room upstairs. The beautiful staircase invites people upstairs to our dining balcony where you can sit among the live oak trees where you can sit overlooking Old School Square or enjoy the private dining room for 20 [people].
What do you do when you're not working? Do you cook for yourself?
My life is centered around studying the culinary arts. I work in my garden. Right now, I have radicchio seeds for my Italian vegetable garden. I mostly cook pasta or on my wood-burning grill. When I'm entertaining, I like to grab an assortment of cheeses and salumi from the restaurant, then offer different vegetables with tahini or yoghurt sauce for dipping, then cook my main course on the wood-burning grill, such as steak or fish fillet. Lots of Italian cookies or a simple cake with coffee for dessert. Also, I'm a sewist. I'm working on canvas and linen aprons for all my sous chefs and chef friends. When I'm not working, I get together with my friends on Sundays.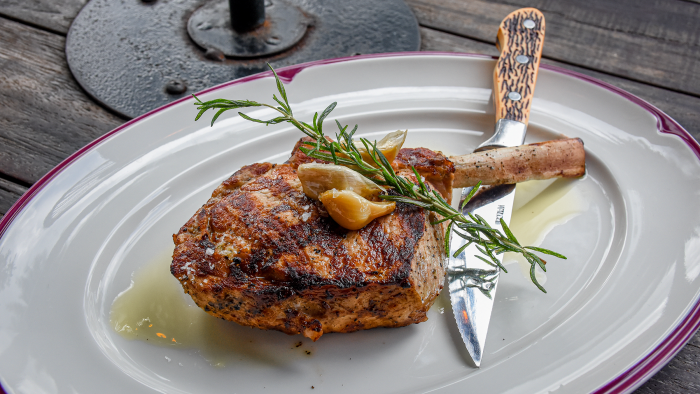 Is Italian food your favorite cuisine? How many times have you been to Italy?
Italian food is in my top two. I also love Mexican cuisine. I've been to Italy twice and I'm going to Rome and Sicily in November.
How has the community feedback been thus far?
The guests have been wonderful! They have brought me cookbooks because they know I'm interested in ayurvedic cooking. They always want to say hello. They've been very warm. I love that there is so much mixed-use and residential buildings within walking distance of the restaurant. Walking to the restaurant and dining outside is one of the most wonderful things about living in Delray.
She's focused on creating culinary dishes with the best ingredients and techniques possible, making each dish simply elevated. If you haven't yet tried the fruits (and pasta and chicken and seafood) of her labor, you're now more-than-welcome invited.