Bringing a Fresh and Modern Skate Shop to Pompano Beach
By David Rolland
Matthew Ricci was on his way to becoming a chiropractor when he started doing the math in his head. "I was going to go deep into debt to save up to do what I really wanted to do," Ricci said. He then had an epiphany. Skip the day job and follow his passion. And thus, in August of 2019 in Pompano Beach, Lucre skate shop was born. "This was something I wanted to do since I was 17 years old," Ricci said. "I was infatuated with skateboarding and researched all kinds of skating gear and clothes on my old Gateway computer. Not just the skateboards, but the clothes and the shoes."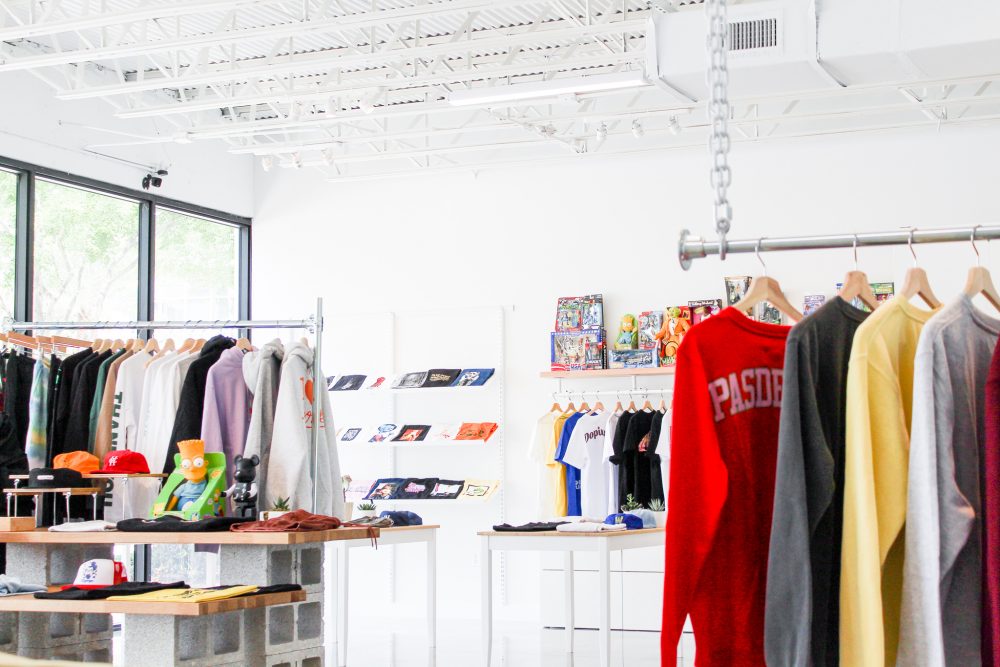 Ricci said he took his time in order to get the store exactly the way he envisioned it. "It was months of research. Getting contacts with vendors," Ricci said. "Then I had to rebuild the store because it was too big. It took a lot of time, effort, and love." In setting up the aesthetics of Lucre, he was influenced by a lot of Scandinavian and Dutch stores with their minimalism and cool vibes. Olaf Hussein, a store in the Netherlands, was one that really inspired Ricci. "I interior decorated the whole store to look like a Palm Springs living room set up in someone's front yard. I wanted it to be a place people would want to hang out at all the time," Ricci said.
He's keen for Lucre to be a crucial cog for Pompano Beach, saying "there's not any boutiques in Pompano like this one." The mayor and city commissioners stopped by for the store's grand opening in late summer and Ricci is preparing for a meeting with the Greater Pompano Beach Chamber of Commerce to see how the store can best benefit the community.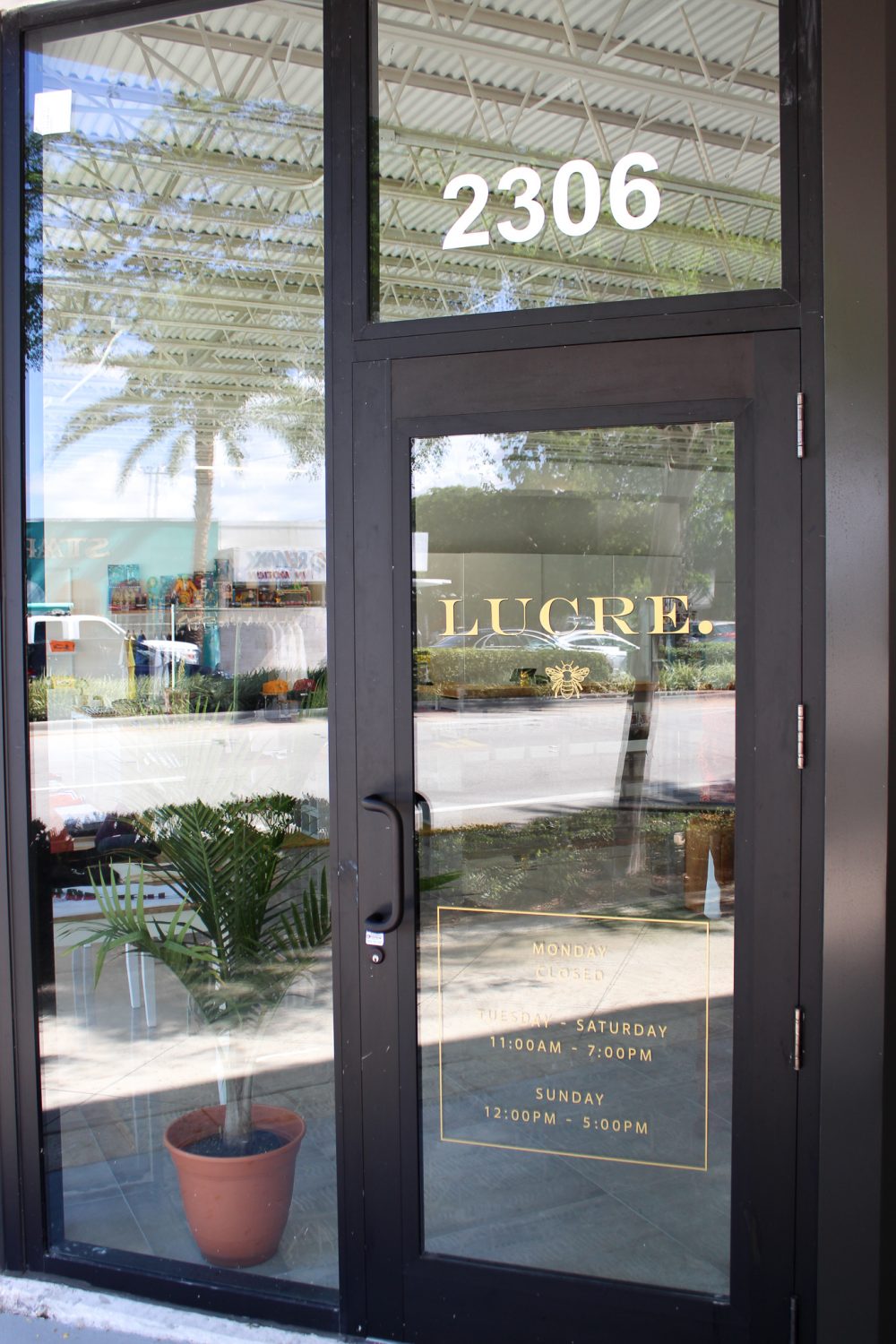 Ricci said he's putting a lot of thought into the items he'll be stocking and selling. "I'm the only store in the area that carries a lot of these brands. We're the only store in the U.S. that carries Helas," Ricci said. "We wanted to have stuff that was newer, items that pro skateboarders use, collectibles that bring people from the past. I wanted to have the independent brands you can't find anywhere else along with the perennials."
Some of the items that Ricci recommends include streetwear from Chinatown Market. "Butter Goods has some great corduroys," Ricci said. "Babylon LA from California and Jungles Jungles from Australia have fabrics that are really nice. I've been able to get products from all these brands that have sold out on the brands' websites."
While he grew up skating, Ricci said he hung up his board to focus on his entrepreneurship. "I'll cruise once in a while, but I can't do too much on a skateboard any more," Ricci said. "I played competitive hockey and broke an elbow that never fixed. My body is shattered so I can't get too crazy."
Instead, he's happy to focus his life around selling clothes for those who want to embody the skating culture, along with decks and gear for the next generation of skaters ready to take on a halfpipe.
2306 E. Atlantic Blvd., Pompano Beach