Prolific Multi-Instrumentalist Brings the Soul
By David Rolland
Photos by Alexis Paige
When Matt Brown rattles off what he's been up to lately, you wonder how the local soul, funk, and R&B musician has the time to conduct this interview. Besides keeping to the strict schedule of writing, producing and releasing a new single the third Friday of every month, and gigging as a solo artist, Brown is part of not one, not two, but three musical groups, along with being an integral member of the artist collective, SoulFam.
Brown lives and breathes music, and said his September single, "All I Need," was about that subject. "In the song I list a lot of things people want. But there's always one passion people need. For me it's music," Brown said.
Brown's love for melodies might have been genetic. "My dad's a jazz pianist. I'd hear him playing when I woke up and I'd imitate what he did," he said. At a young age, he joined the family in a church band, where his dad played the organ, his brother was on drums, and his aunt was on keys. Brown was assigned bass after his dad took away his guitar for only playing on the low E string.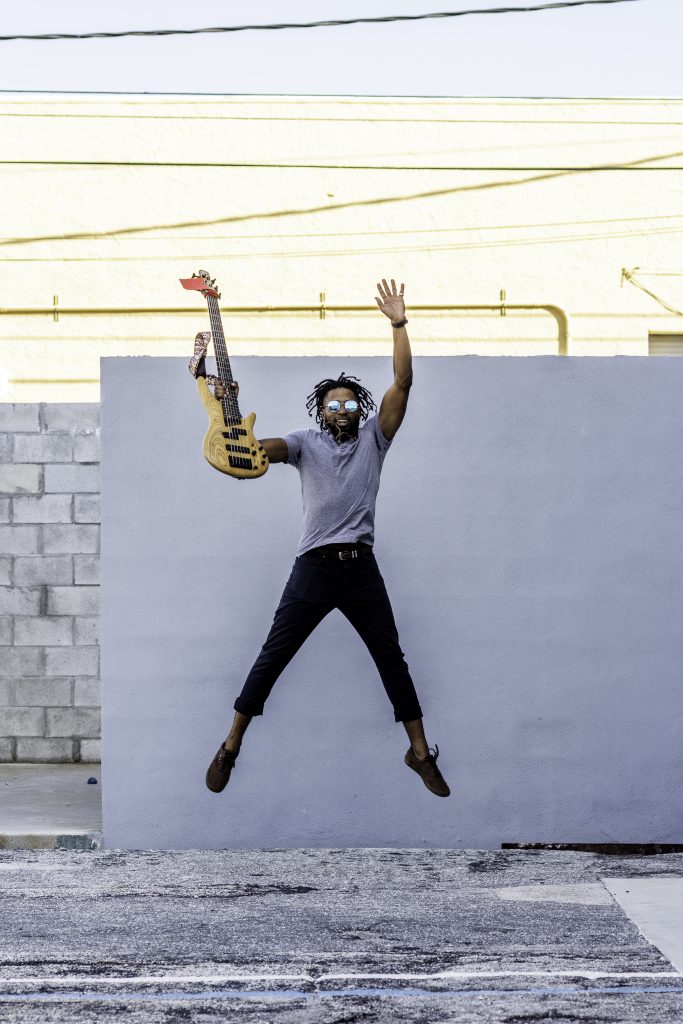 Outside of church, Matt was more into playing sports than music, until he graduated from Royal Palm Beach Community High School. Once he became a college student, he thought he could make performing music into a career. "My friend taught me how to produce beats," Brown said. "It got me excited about creating original songs rather than playing the same old church or jazz songs. We started a rap group in 2008 called D-Cypes."
D-Cypes might have been the first, but it wasn't the last collaboration Brown has been a part of. Since 2012, he fronted Making Faces, a rock, reggae and funk band from West Palm Beach that he
describes as "definitely a party band." Last year he started Mood Swing, a soul trio for which he plays bass and keys. "Mood Swing plays so many different types of things from Bob Marley to 'Smells Like Teen Spirit,'" Brown said. "It's fun taking a genre I'm not familiar with into something I like. We turn rock into our soul, funk, disco sound."
Most recently he formed Wazzyday with Drew Dockerill where he is providing vocals backed by electronic hard-hitting beats. It's with Wazzyday that Brown released his song for October, "Set You Free," which he describes as, "It's about when you're with someone where you can be yourself. We mostly think of freedom when you're away from someone, this is about the freedom when you find someone." Beyond the number of musical outfits Brown is a part of, the sheer number of instruments he can play is beyond impressive. Though he focuses mostly on bass and piano for his songwriting, he has trouble keeping track of how many other instruments he's proficient on. "I can play whatever I need to play. Guitar, drums, a little bit of saxophone and trumpet," Brown said. "I was teaching music at a school. They asked if I could teach violin. I sat down with YouTube and learned the basics. I was able to teach the kids a couple songs after a week." He's yet to incorporate any violin playing into his live shows or his recordings, but said if he could, "that would be awesome."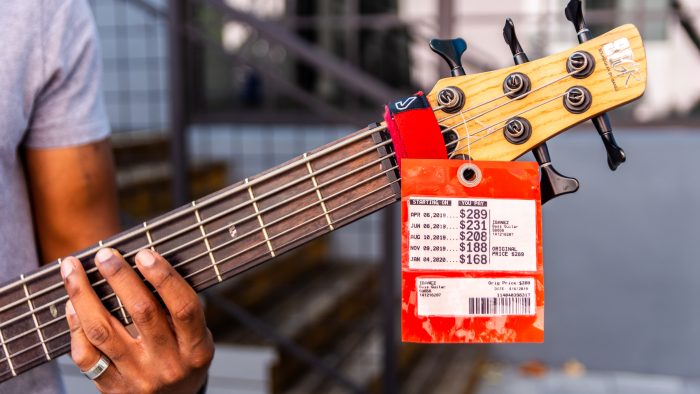 For now, you'll have to catch him playing his trusty bass guitar with a pawn shop tag hanging from its neck, which is a nod to when his bass was stolen and he had to buy it back from a pawn shop. He'll be playing with SoulFam on Friday, November 15 for their quarterly party titled "The Getdown," which he says will be "an indoor house party with the vibe of a house party."
With all the bands, songs and instruments, is he overwhelmed with what he might play? "No, I love to learn new songs. I try to do as many songs as I can each time. Remembering lyrics is my biggest challenge. Sometimes I make up a lot of words," he laughed. It's going to take a lot more than remembering lyrics to slow down one of West Palm's busiest musicians.