A DELICIOUS MARRIAGE OF ART AND BBQ
by Darien Davies
If you're hungry for a new experience that combines art, live music and the best barbeque in town, be sure to make a pit stop at The Peach. It's more than a restaurant, more than a live music venue, way more than an art and culture destination, and it's just what Palm Beach County residents are hungry for.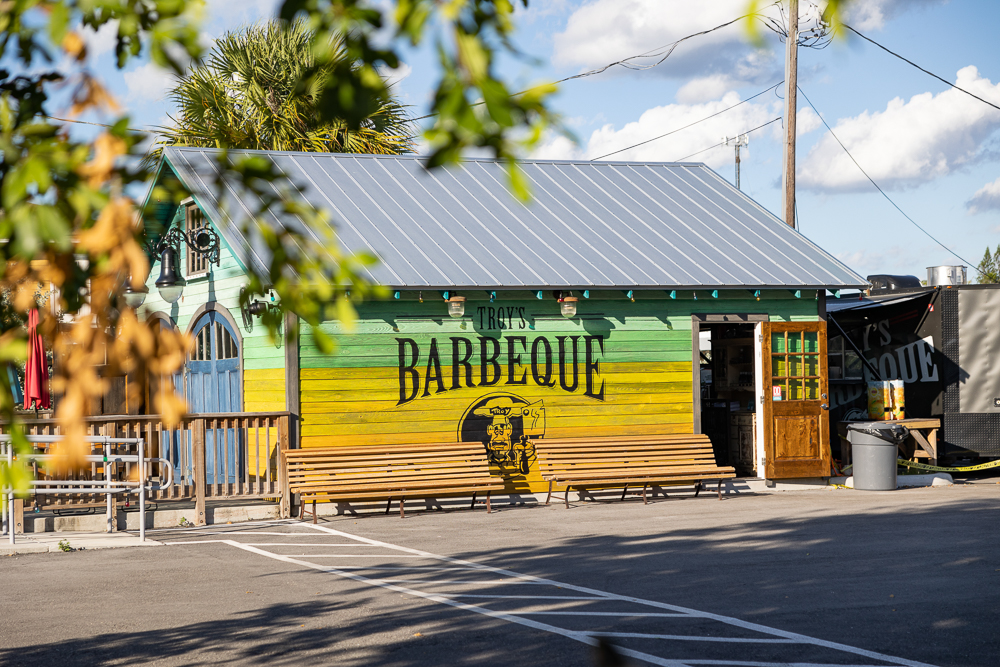 "The uniqueness is in the concept itself, being an art and culture destination. We want people to come to The Peach and stay for a while since there is so much to take in," said Craig McInnis, manager and resident artist at The Peach. "One of the most powerful aspects is the chance to see artists at work in their studios and the opportunity to speak with them about their process or any other points of interest. Also, some of the studios will be hosting classes, workshops and seminars, all open to the community. And not to mention the topnotch BBQ by Troy's served from a reimagined carriage house."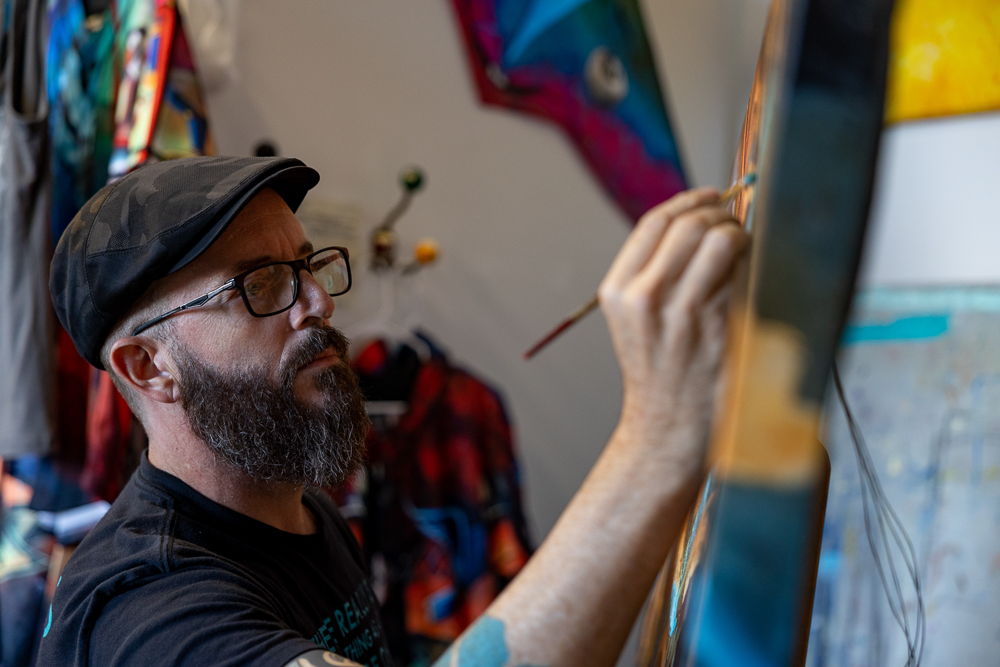 The goal for the space is to bring a new flavor (literally and figuratively) of art, culture and entertainment through dynamic events and monthly art walks, coupled with live music and creative vendors. Guests can expect to see a delicious array of different art forms within the six studios from more than 10 creatives, including 3D printing, virtual reality, art therapy, photography and more. But let's not forget about the food.
"What guests can expect is awesome BBQ and a great time," said Anthony Barber, owner of Troy's Barbeque. "Our menu will be the same but our West Palm Beach location will be home to first Sunday brunch, permanently."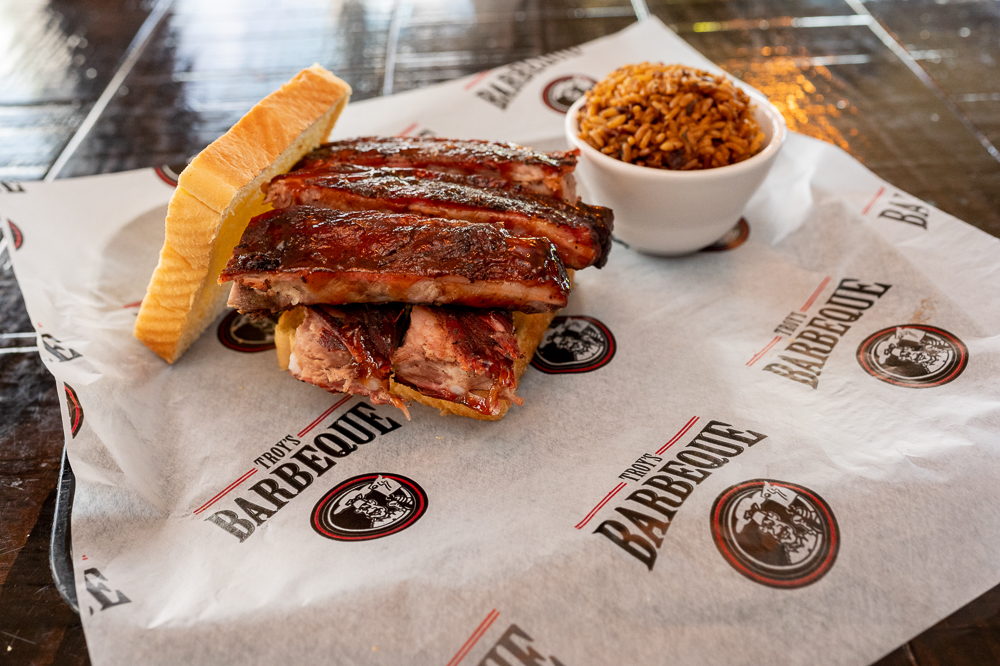 Troy's Barbeque has been proudly serving hungry patrons award-winning ribs, beef brisket, pulled pork, chicken and homemade sides since 1996. Troy's original location is in Boynton Beach, but Barber couldn't resist opening up a location in West Palm Beach so he could partner with the Sub-Culture Group and be a part of creating a Wynwood-type vibe.
The restaurant has indoor and patio seating (that's dog friendly!), and the performance and gallery space is covered but opens to the outdoor lot for shows. The individual studios are indoor and each have a glass rollup door that opens to the outside to welcome people in.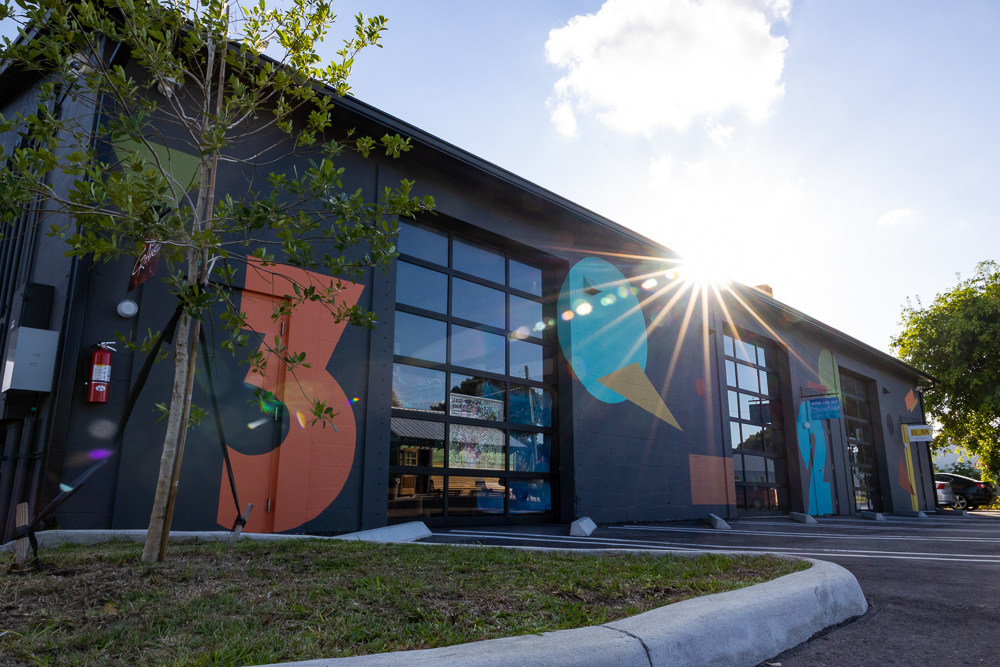 "We are definitely looking forward to the monthly art walks for starters (first weekends). In addition, we will be hosting guest curators, artists, and performers in our gallery, performance space and lots of special events and pop-up shows," said McInnis, who is already excited for the post-grand opening celebration happenings. "The future also holds our desire to positively affect our neighborhood here and into further reaches of West Palm Beach and the county itself. Our collective is like minded in that we are givers of time and effort for the greater good and we use our creativity to find solutions and bridge gaps through our programming and art forms."
The overall sense of collaboration and community, and being a part of the greater good, resonates throughout the entire space, just like the smoke from the barbeque pit. With the combination of local art, live music, special events and everyone's favorite barbeque, you're invited to sit down, stay a while, and come back often. There might be an "I" in collective, but The Peach is all about the "we."
3950 Georgia Ave, West Palm Beach