West Palm Beach's favorite Thai rolled ice cream shop opens in Delray Beach. 
By Kayla Ziadie
During a time of collective uncertainty and pain in the world, a glimmer of light is shining through a Thai rolled ice cream-shaped crack.
Making its Delray Beach debut in time for Florida's hottest months is West Palm Beach ice cream shop CREMA. Opened in February 2018, CREMA is notorious for its drool-worthy Thai rolled ice cream and ice cream waffle tacos.
The best part? Everything is made-to-order using the freshest ingredients.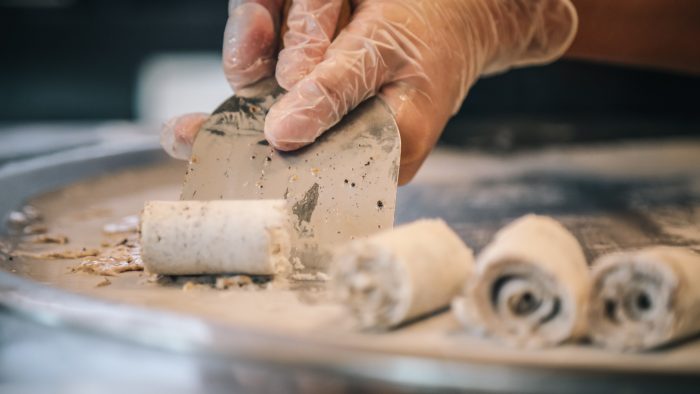 CREMA's South County Arrival
What many don't know is that the CREMA in Delray Beach is a hybrid store that features indulgent offerings from its sister business, Celis Produce, in downtown West Palm Beach. So while you may enter craving a Cookie Monstruo (vanilla ice cream, cream cookies and Tate's Chocolate Chip Cookies), you may very well walk out in a committed relationship with a Dirty Funk smoothie (almond milk, banana, raw cacao, peanut butter, dates and espresso grounds).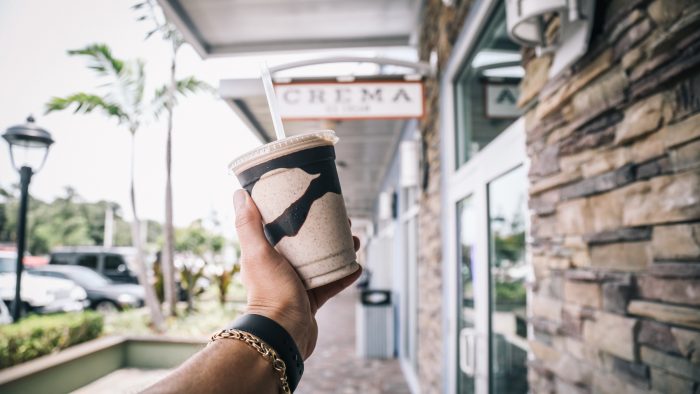 "We launched a coffee program with Pumphouse Coffee Roasters, and we're also offering smoothies, acai bowls, and protein shakes," said Alex Celis, co-owner of both CREMA and Celis Produce. "We feel it's a great contrast for consumers that don't want to indulge in ice cream, they have the option of going with something lighter or a cup of coffee."
Plant-based pals can also give their taste buds a whirl with CREMA's vegan-friendly ice cream base and toppings. From Fruity Pebbles and Captain Crunch to activated charcoal and espresso beans, who said healthy couldn't have fun?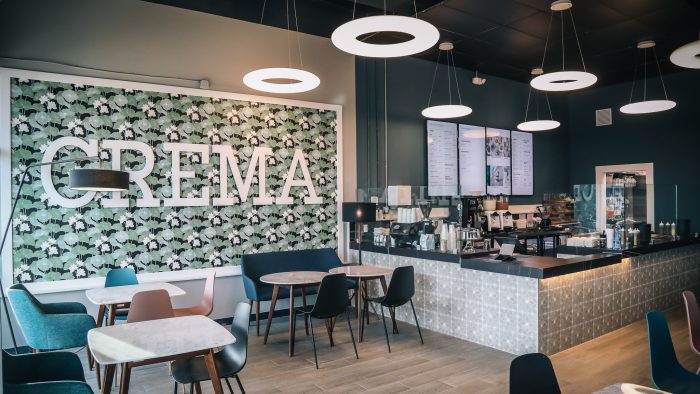 A Sweet Future
With great ice cream comes great demand, and Palm Beach County locals helped skyrocket CREMA's popularity to its new location. As for expanding the world of CREMA, Celis fully intends to continue sharing its sweetness around South Florida.
"We've been talking to a few potential franchisees," Celis said. "We're definitely planning to open more in the near future."
For Celis, the contrast of health vs. dessert with CREMA and Celis Produce was less of an intentional endeavor and more of a passion project-turned-business. So no matter what you choose to feast on at the end of the day, you can do so knowing it was created with care.
"We're all big dessert guys, and we had a great opportunity to start Crema and we ran with it," Celis said. "Here we are three years later."
CREMA, 8 a.m. to 10 p.m.; 410 E. Linton Blvd., Ste. 700, Delray Beach; 561-303-1165; cremarolls.com, @cremarolls