FATHER AND SON DUO REFIGURE VINTAGE LAND ROVERS FOR THE ELECTRIC AGE
by David Rolland
Photos: Atlantic Current
Growing up in England, Andrew Sneath always admired the aesthetics of a Land Rover. "They are such happy cars with a classic shape. Everyone appreciates their design and simplicity," Andrew told Atlantic Current. There were some limitations with those beautiful cars though. They weren't comfort vehicles, with the Land Rover's ride often compared to having the bumpiness of a tractor. The gas bill is through the roof and most importantly for the 6'4" Andrew and his 6'5" son Ross, "We couldn't fit in the original cars."
And so in their 6,000-square-foot West Palm garage that once served as Henry Flagler's stables, the father and son team repurpose Land Rovers under the brand name of the LandE Company. "Back in England, the nick- name for Land Rovers is Landy with a 'Y.' We added an E to it since our cars are electric," Andrew explained on the origins of the company's name.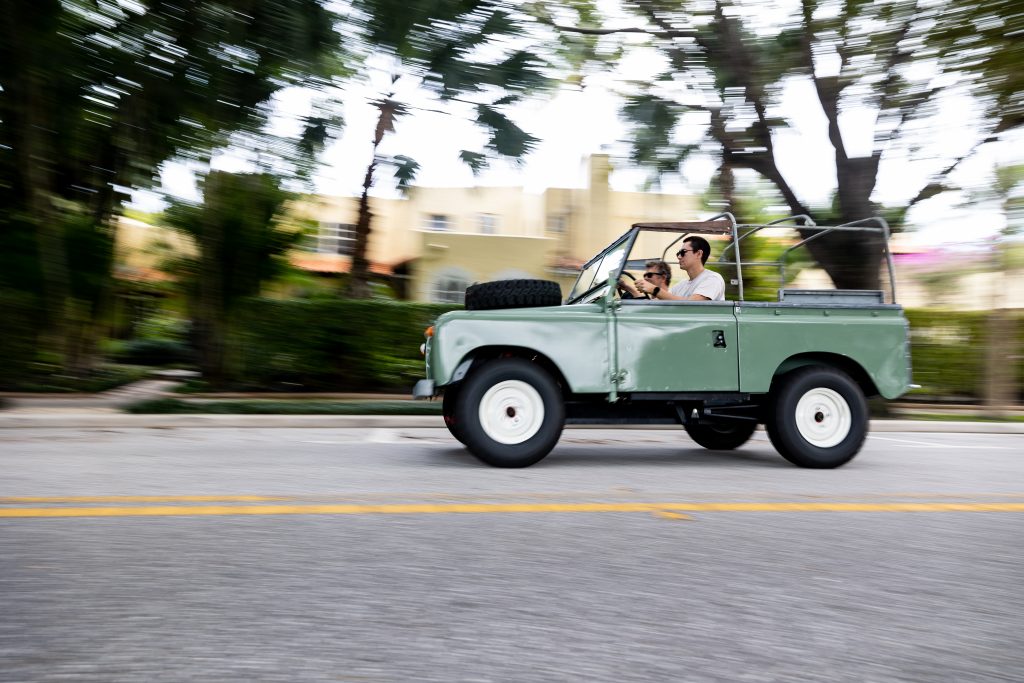 Andrew was trained as a mechanical engineer back in the UK. But he was always looking for a way out to travel. His expertise in building single-seat submarines brought him to Florida back in 1993. "I built more than 400 submarines. I also built robosharks for David Attenborough. We built him a 16-foot robot great white shark."
His son Ross says he inherited his father's love and talent for tinkering around with gizmos. "At the age of three he already had me in his submarines. I've been building electronics since I was a kid. In high school I built racing drones that did aerial filming. It was harder than it sounds since there weren't kits back then."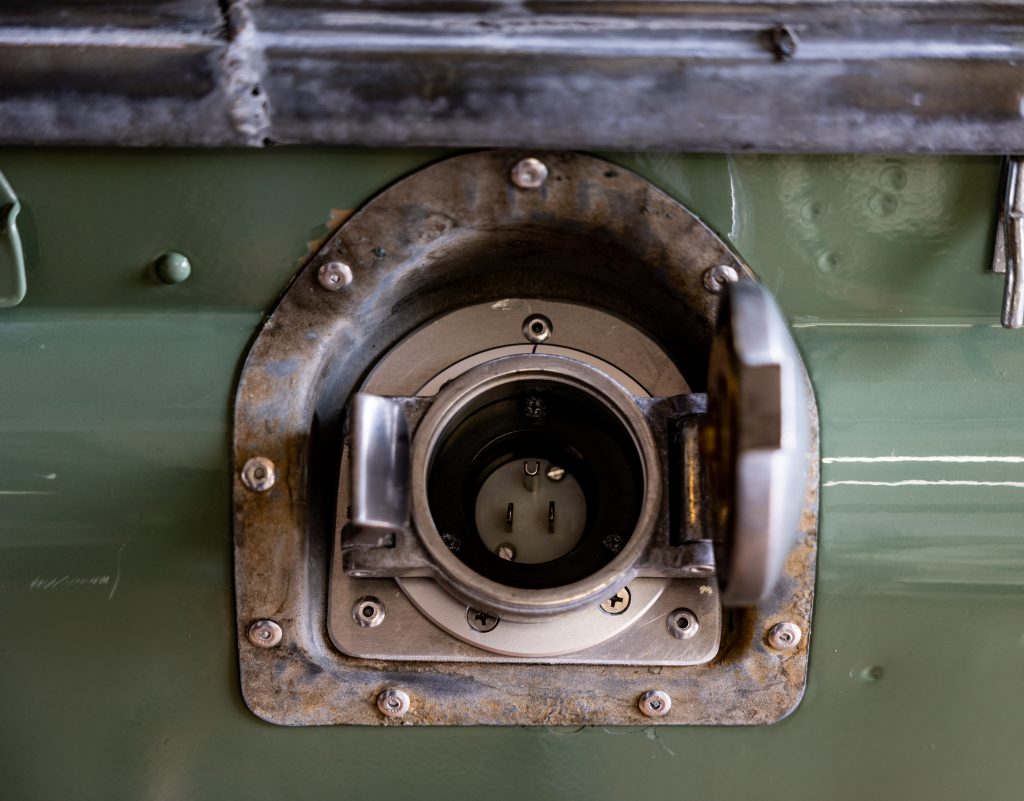 Eventually, they began cutting their teeth with cars. For six years they've been recreating the Fiat Jolly from scratch as the Jolle Company. Their website describes their work thusly, "We've removed the conventional slow engine and taken it to the 21st century. Jolle has a complete electric drive train running off Tesla batteries. The body is made from premium composites to create a strong and corrosive resistant monocoque structure."
The Sneaths had a shared love for Land Rovers and just completed their first prototype, which took two years to go from concept to reality. With their Land Rovers they use vintage bodies. "Our first one was a 1967 series 2A. It had an old transmission and the diesel engine was dead. It's a very specific process down to how the headlights are placed in the grille. We improve the handling and add modern safety features and then we put the old body back on," Andrew explained.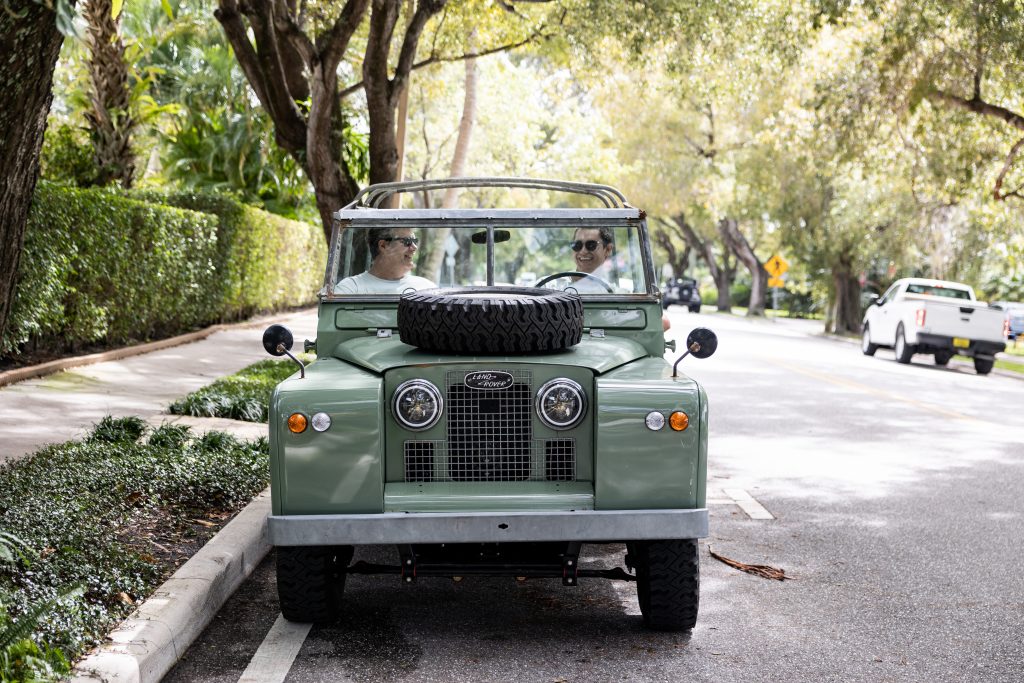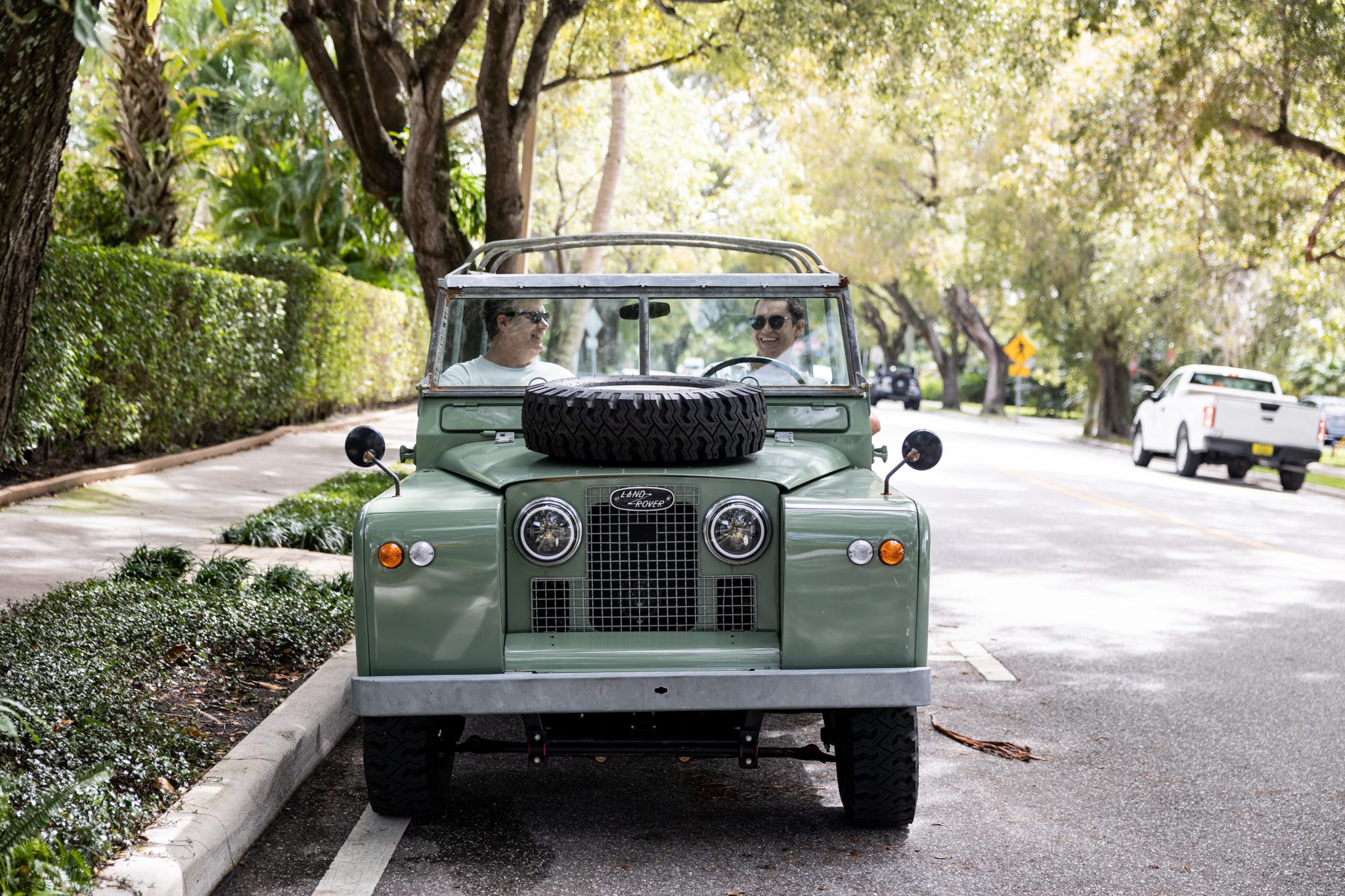 Ross said the biggest challenge with their first LandE was figuring out the suspension geometry, so it felt more like a modern luxury car. They figured out how to make the car comfortably fit seven, including tall guys like the Sneaths. Mother nature will be happy to know they also used mostly recycled parts and it runs on an electric battery that has a 100-mile range after a four-hour charge. Their hope is that resorts will want to use their custom- made vehicles. "In beautiful areas like the Bahamas, no one wants to get in a Ford Fusion van. You want to breathe in the ocean air and enjoy the environment around you," Ross said.
The result of the prototype is the ultimate "get to the beach" vehicle. There may not be a better, or cooler, car to throw some boards in and go for a surf. And while they're looking forward to building more, they appreciate the joy people have when seeing them cruise around South Florida in their currently one-of-a-kind LandE. "Everyone waves at me when I'm driving," Andrew added. "I've never had so many people stop me and ask for a ride."
Commissioned builds are now available upon request.