with Jeramie Vaine
By David Rolland
Every year daredevils and do-gooders do the seemingly impossible. They make the 80-mile paddleboarding journey from the Bahamas to mainland Florida in order to raise money for Piper's Angels Foundation in the fight against cystic fibrosis. This fundraising allows life expanding activities, providing urgent financial support, and funding critical research. It's a worthy cause anyone can stand for. And while anyone can and should donate financially to Piper's Angels Foundation, if you want to make the trek in the Crossing for Cystic Fibrosis from June 21-25, you're going to need to be prepared. Fortunately, stand-up paddleboard coach Jeramie Vaine has been sharing tips on his Instagram page prepping people for the event. As a paddle coach, he has plenty of on-water advice, but these three suggestions are essentials for non endurance preparation.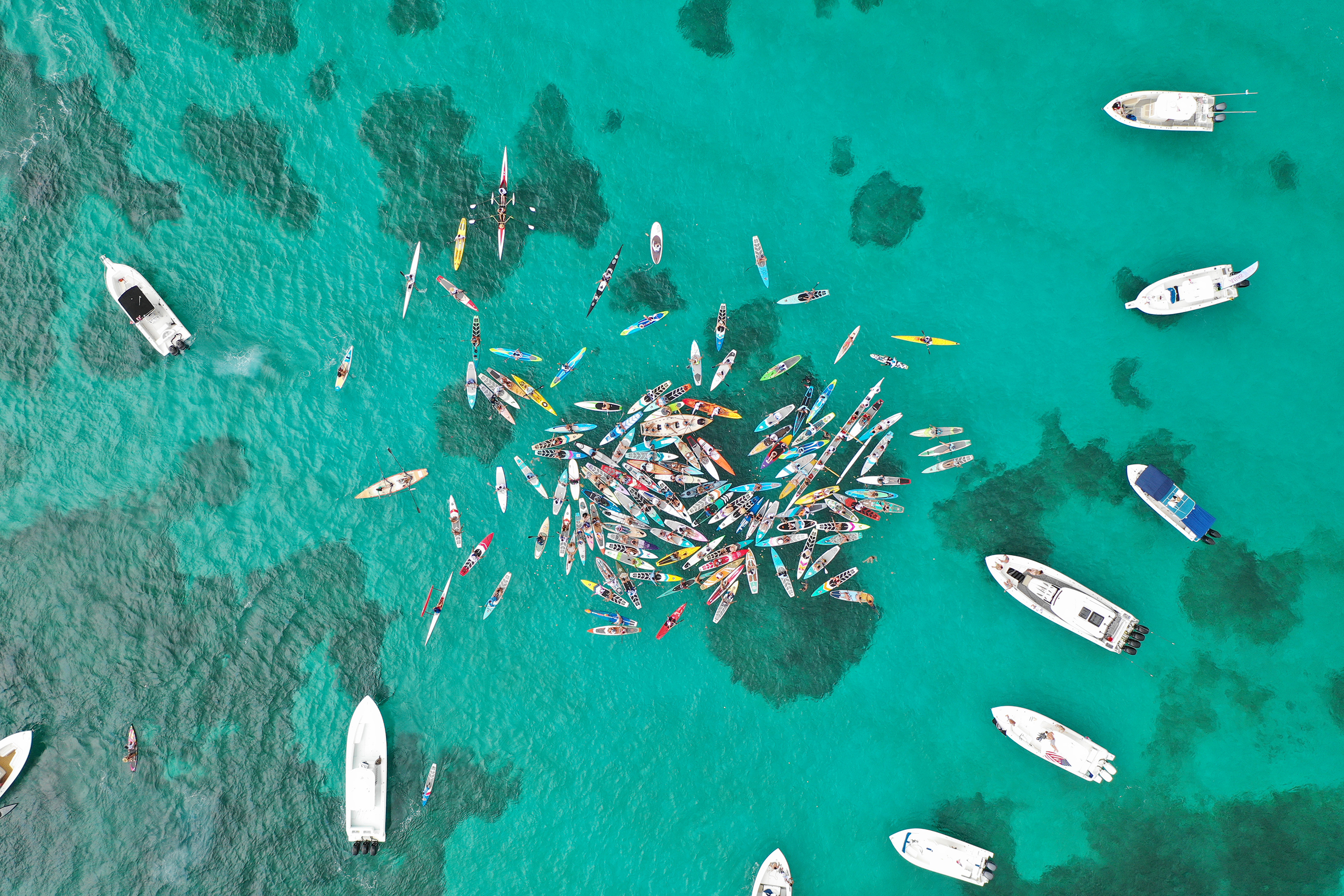 Protect yourself from the sun.
Think about what parts of your body will be exposed to the elements and cover them up. Jeramie says to consider a hat with a visor. Polarized sunglasses that protect the sides of your eyes are also a must. He recommends long sleeve UV shirts that lower your heat index. Finally, make sure to put eco-friendly sunscreen on any skin that is exposed. Don't forget the back of your hands!
Pick the right board.
You'll want something a little different from the recreational paddleboard people use in calm waters. Jeramie recommends getting a board with 14-foot length, so on this long paddle you will get more of a glide with each stroke. Stability is also key, so he says to make sure to get a board between 26-28 inches wide. The wider board will help you handle all conditions especially when your body fatigues and the waves might cause your board to get a little tipsy.
Monitor your mindset.
On his Instagram Jeramie described mindset as, "The most essential, effective and powerful skill set. But, it is often the most overlooked and the first to go during any challenge." While you're prepping your body for the miles you'll paddle, you should also be prepping your mind for the mental toll that the challenge will demand.
@jvaine1
@crossingforcf
Donate to Jeramie's Crossing