Flipping the Script on Mizner Park, Again
By Nicole Danna
Restaurateur. Creative. Relationship Broker. These are all words to describe Vaughan Dugan, one part of the South Florida hospitality masterminds behind the Boca Raton-born restaurant Kapow! And — coming soon — Penelope and Shaker & Pie.
To those outside the industry, however, Dugan is also the creator at Dugan Holdings Group, the ideation company that houses all his various passion projects — many founded alongside like-minded local entrepreneurs — that over the years has ranged from compression apparel and a monthly fitness box subscription service to an organic pizza restaurant franchise he took global.
These days, they include KulaCrate, a crowdfunding platform that helps raise funding for classroom materials, and his wife Angela's Dugan & Dame brand of bitters, tonics, and bar-related tinctures you'll find distributed to local restaurants, including Kapow!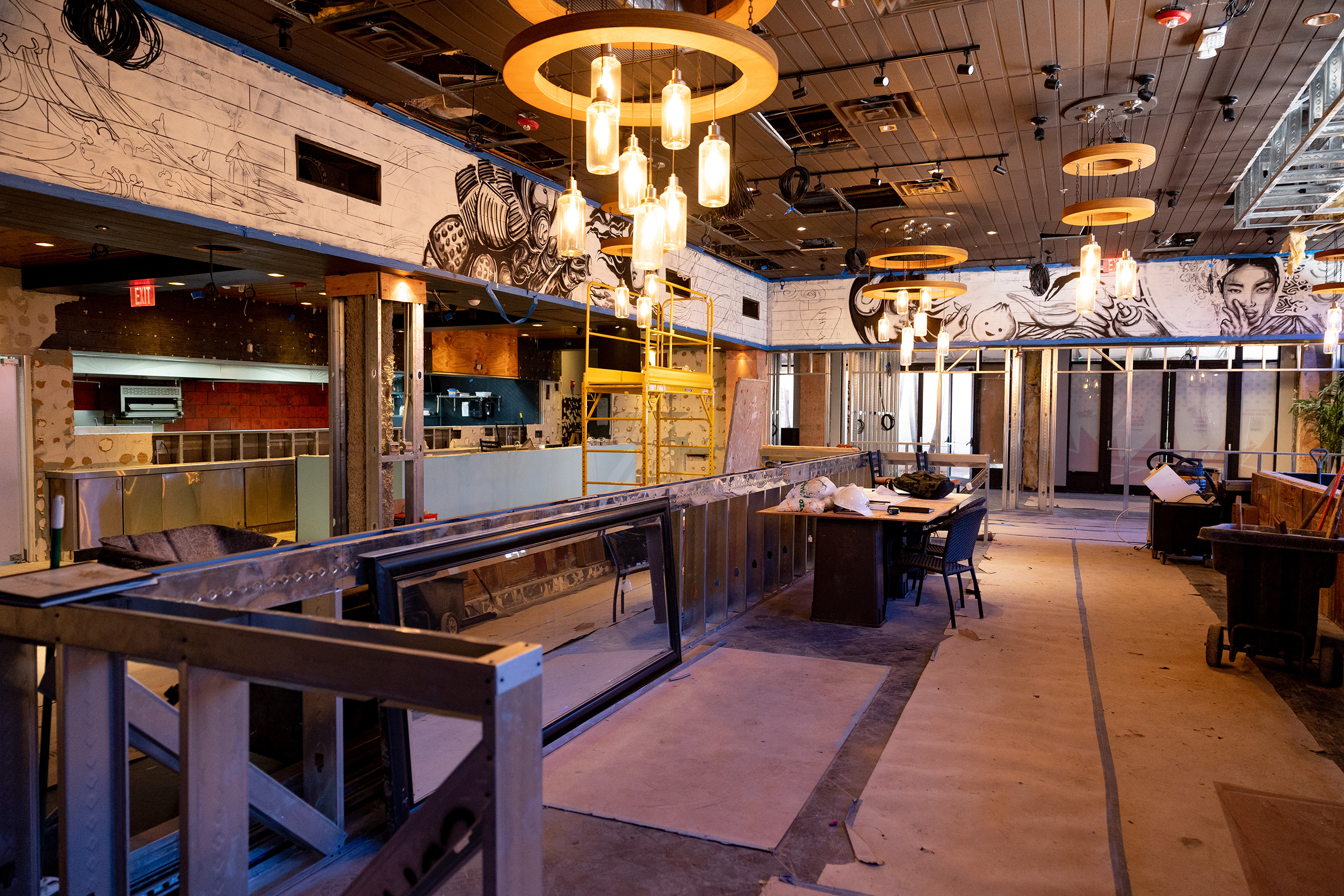 Looking back, you could add "serial entrepreneur" to Dugan's list of qualifications, but he will tell you "restaurateur" also suits him just fine. As he reminisces about the creation of one of Palm Beach County's most enduring establishments, he will also tell you Kapow!'s success is built on a foundation of hard work, ingenuity — and simply being in the right place at the right time.
Like many in the industry, Dugan had an early start in the bar business. Growing up in Newport, Rhode Island, his father's bar felt like a second home. He'd wash dishes and bus tables, which was the type of work that made it easy to snag a job serving tables at Chili's when he moved to Boca Raton in 1991.
His introduction to the restaurant scene has different origins: as the founding president of his Florida Atlantic University fraternity Sigma Alpha Mu.
"My first foray into this industry was simply looking for places to throw parties, and that's really when it all started," recalls Dugan. "I got bit by the nightlife bug. I began working at the area nightclubs, and got to know a lot of people." Key among them were Sub-Culture Restaurant Group co-founders Rodney Mayo and Scott Frielich, the dynamic duo behind many of South Florida's most iconic nightlife establishments including Miami Beach's Lost Weekend and West Palm Beach's Respectable Street.
At the time, just 22, Dugan was juggling the ins-and-outs of his first entrepreneurial endeavor, a fledgling printing and design business dubbed Stellar Concepts, creating promotional material for many of the area's top nightclubs. Yet, amidst the chaos of outgrowing a cramped apartment office, Dugan was already dreaming of bigger and better things.
"From there, I decided to dip my feet into opening my first restaurant," recalls Dugan, who launched Pizza Fusion in 2006, quickly growing it from his first 850-square-foot shop in Deerfield Beach to nearly 50 franchise locations by 2011.
The franchise was also among the first in the nation to embrace the idea of sustainability, making Pizza Fusion a trailblazer in the green hospitality space, turning what was often a wasteful process into an eco-friendly endeavor.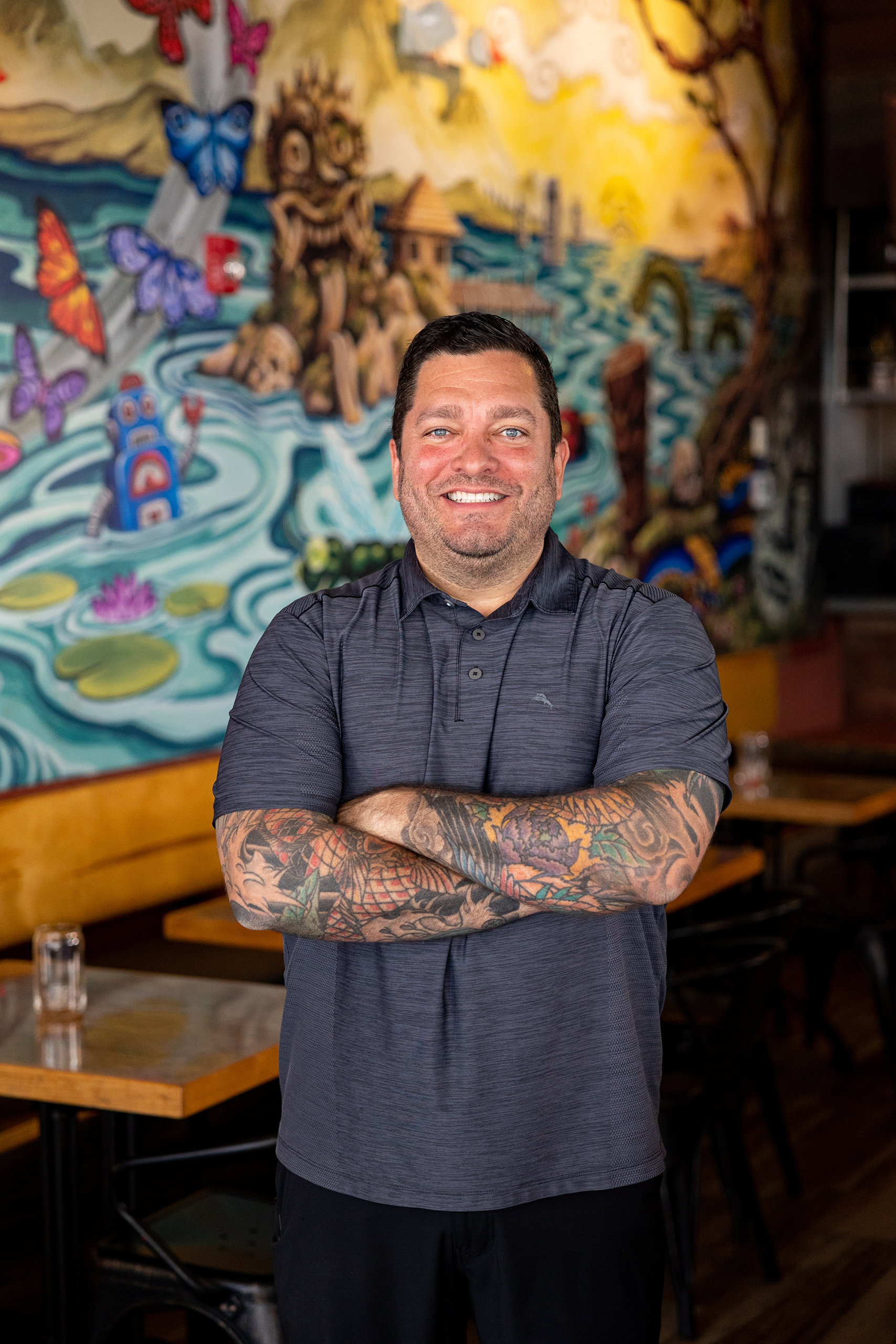 "Around the time we were opening we really noticed a lot of inefficiencies in the business," says Dugan. "We were trying to find ways to save money and cut costs, and realized that we could achieve that using recycled and reclaimed materials. We were lucky to be ahead of the curve. Right place, right time."
The success catapulted Pizza Fusion into a global spotlight — and franchise expansion — a decision Dugan says carried with it the death of his original vision.
"My idea of taking over the world as a restaurateur was three to five of my own establishments. It's one thing to manage your own business, and quite another to oversee the growth of 49 serial entrepreneurs," he says. "It was a huge challenge. It got to the point where the business no longer aligned with my values, or my passions."
In 2012, Dugan stepped away from Pizza Fusion, but he was by no means done. When the space next door to Mayo and Frielich's 6-year-old Irish pub, Dubliner, became available, the trio began to conceptualize a new Sub-Culture concept that would breathe new life to Boca Raton's sleepy Mizner Park.
"We traveled all over, from New York City to San Francisco, with the crazy idea to bring what we thought was an emerging trend to South Florida," says Dugan. "At the time, we saw a void in the market for fun, chef-driven, Asian concepts."
And they filled it with Kapow!, Mizner Park's first foray into fun and hip, a tiny eatery with an energy twice its size that spoke to a decidedly younger generation.
"It's hard to talk about the evolution of Kapow! without also talking about the evolution of Boca Raton," says Dugan. "Right now, I see it as a growing tech hub, with so many phenomenal businesses coming out of the Tech Runway business incubator program at Florida Atlantic University. It's breathing new life into what's always been a very seasonal city."
For Mayo, who brought an Irish Pub to the heart of the now 31-year-old Mizner Park in 2006, it's also a city ready to embrace change.
"When we decided to open an Irish Pub in what was mostly thought of as an upscale retirement community, people thought we were crazy," says Mayo. "We had a great sixteen-year run and have left a huge impact in Mizner Park. Now we're ready for what's next with Shaker & Pie as we continue evolving with the city."
This summer, change is on the horizon for Sub-Culture — and Mizner Park — when the group will launch two new concepts, alongside a reimagined Kapow! following a recent welcoming of the third location of Sub-Culture Coffee.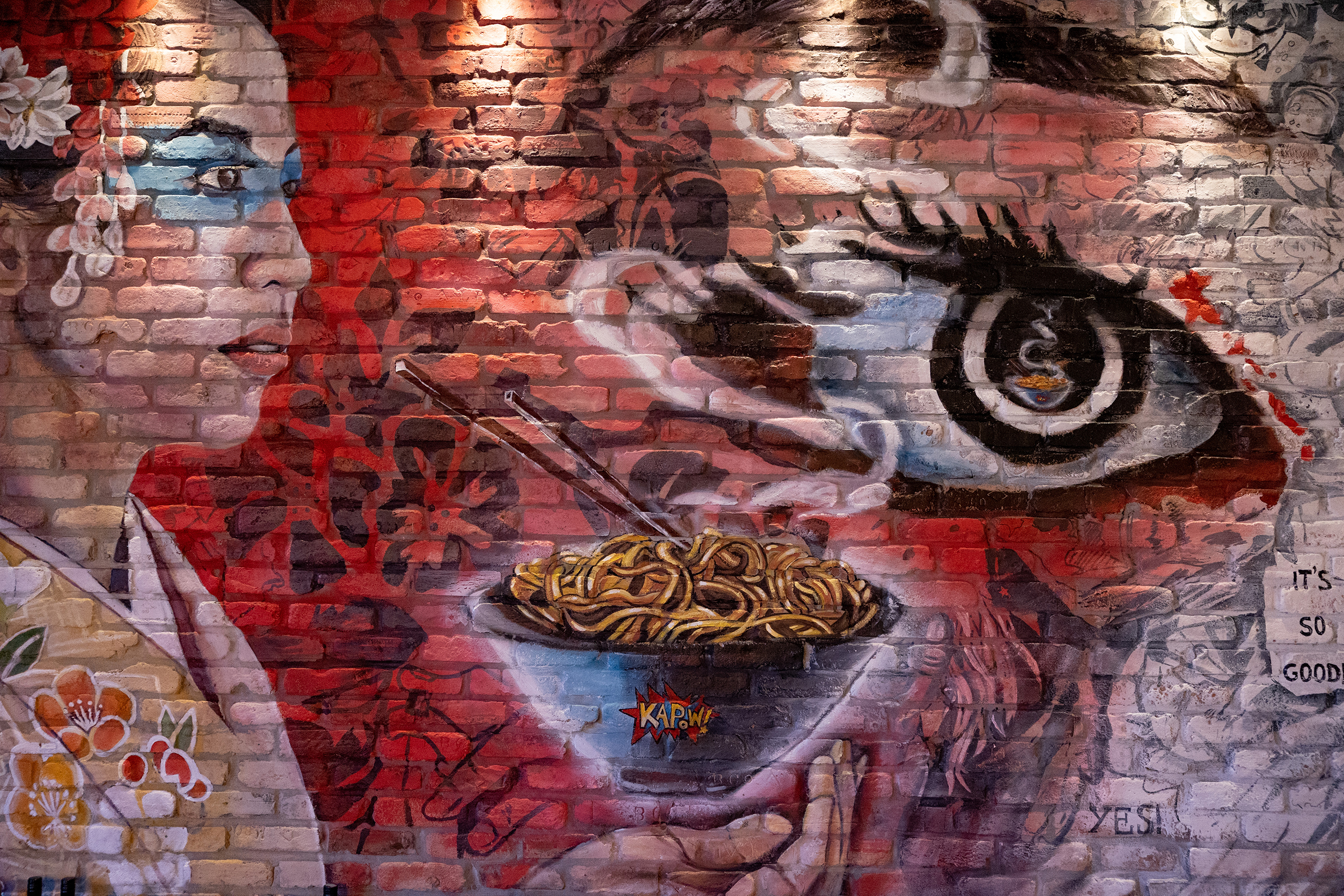 By July, Dugan and his partners will move Kapow! to a new, larger space across the plaza. The new space will feature an indoor/outdoor wrap-around bar, eight-seat omakase bar, expansive air-conditioned covered patio seating, and three full-service private karaoke rooms. When it opens, a menu overhaul will include a number of elevated items and sushi, eventually rolling out to the West Palm Beach location.
By the Fall, they also plan to open a brand-new concept in the former Dubliner space with their Italian trattoria Shaker & Pie. Here, a wood-burning oven will pump out sharable plates and house made pasta and Neapolitan-style pies with chef-curated toppings, and a bar lineup that highlights amaros, aperitifs, and Italian wines.
And, slipping into the intimate space once occupied by Kapow!, Sub-Culture will debut Penelope, the group's ode to a New Orleans-style brasserie. Here, the Nola vibe will come courtesy of approachable Cajun — and French — themed fare paired alongside cordials, craft cocktails, and a wine list that's reminiscent of the café-style drinking culture of Paris.
"Over the years, we've gotten really good at identifying trends and making them our own," says Dugan. "The growth and evolution have become a mashup of all our loves, backed by Sub-Culture's history of entertainment-focused nightlife. And that's become a winning, magical combination."
Kapow! Noodle Bar: 402 Plaza Real, Boca Raton, FL 33432 (new location, Summer 2022)
Penelope: 431 Plaza Real, Boca Raton, FL 33432 (Fall 2022)
Shaker & Pie: 435 Plaza Real, Boca Raton, FL 33432 (Spring 2023)
SubCulture Coffee: 437 Plaza Real, Boca Raton, FL 33432 (Now Open)