Down with COVID, Up with Creatives
by Darien Davies
It's easy to see the effect that the coronavirus had on local restaurants and service-oriented businesses, as anyone with a stomach could attest to. Not only were restaurants forced to close or change their business strategies overnight, but some larger organizations and companies saw reduced hours for their employees, limited orders for their goods, and significantly lesser growths during peak season than they had ever hoped for.
But what about the little guys? Small business owners with few people on their team who had to restructure, reorganize and become their business' HR/CEO/CPA/WTF Boss in the blink of an eye? It was all about how to realize, prioritize, and rise back up.
Social-Less Calendars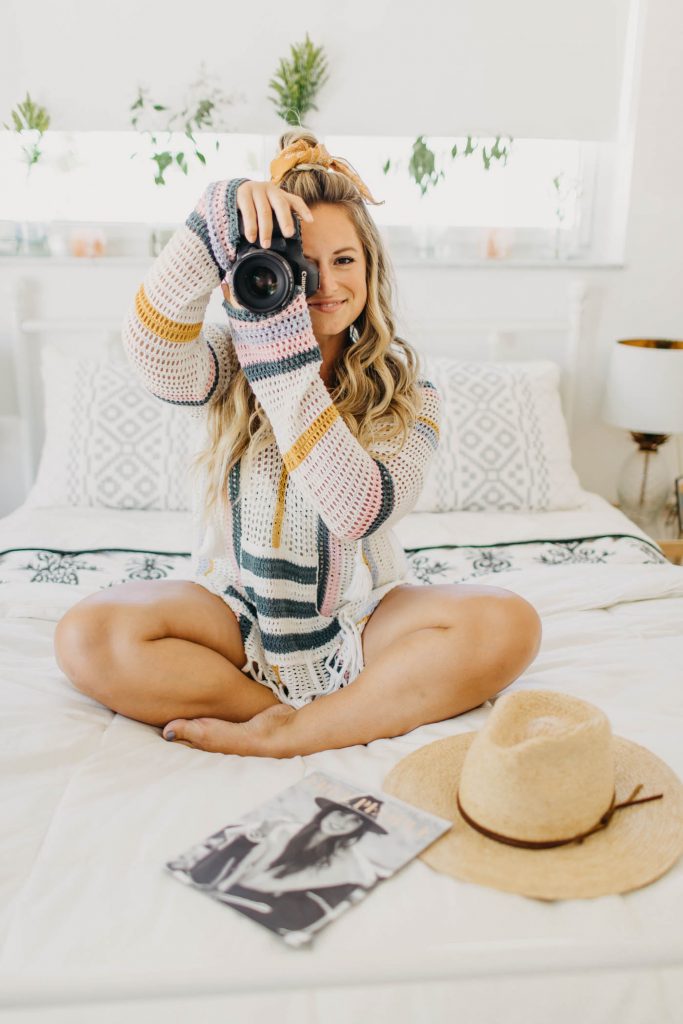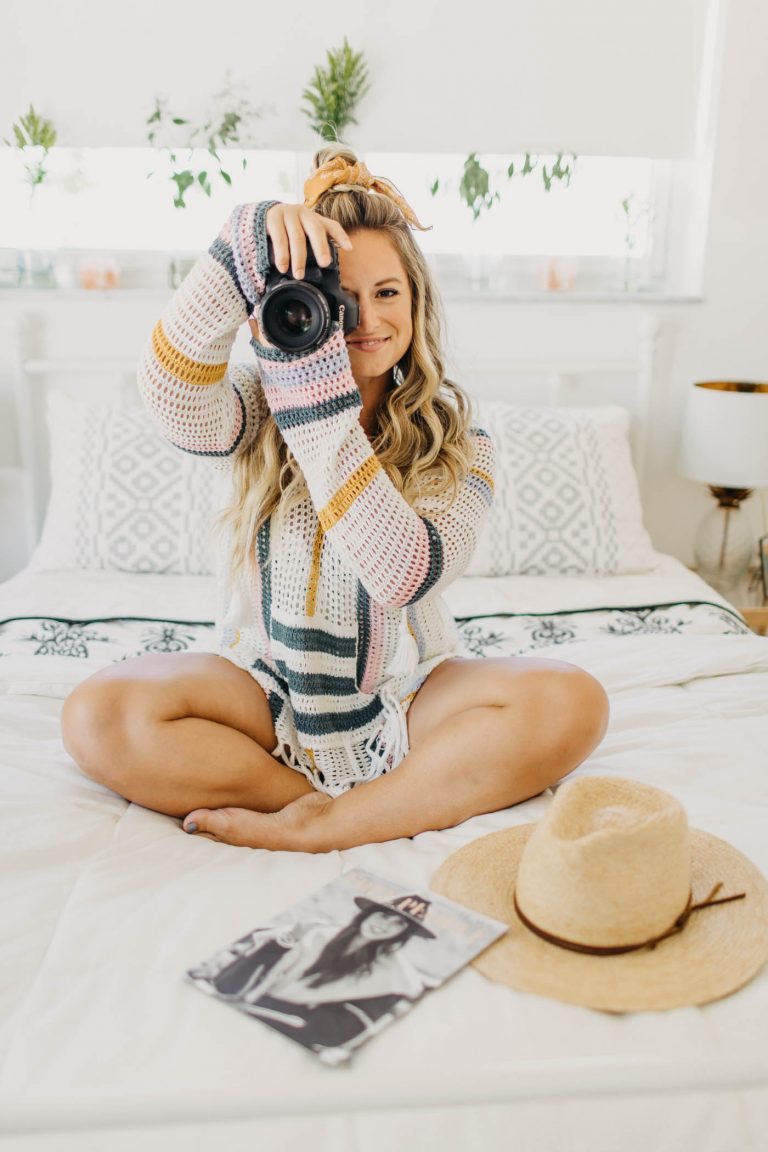 "My outlook has stayed pretty much the same," said Chelsea Gould, a wedding and engagement photographer based out of South Florida. "If anything, it's made me see that love conquers all… even a pandemic."
Understandably so, the social distancing requirements put in place during the pandemic have created quite the hiccup for Gould, as her business focuses on celebrations of love, most notably weddings. March, April and May are some of her busier months for Florida weddings. This caused her to strategically rebook those clients to later this year or even into 2021 and work to manage delayed income.
Luckily for her, all of her couples were able to reschedule alongside her availability so she hasn't lost any clients. But for other photographers who didn't have that flexibility, they are losing out on final balances and, in some cases, refunding retainers. Overall, it's been a big transition for the industry, but also an opportunity for even more special celebrations down the line.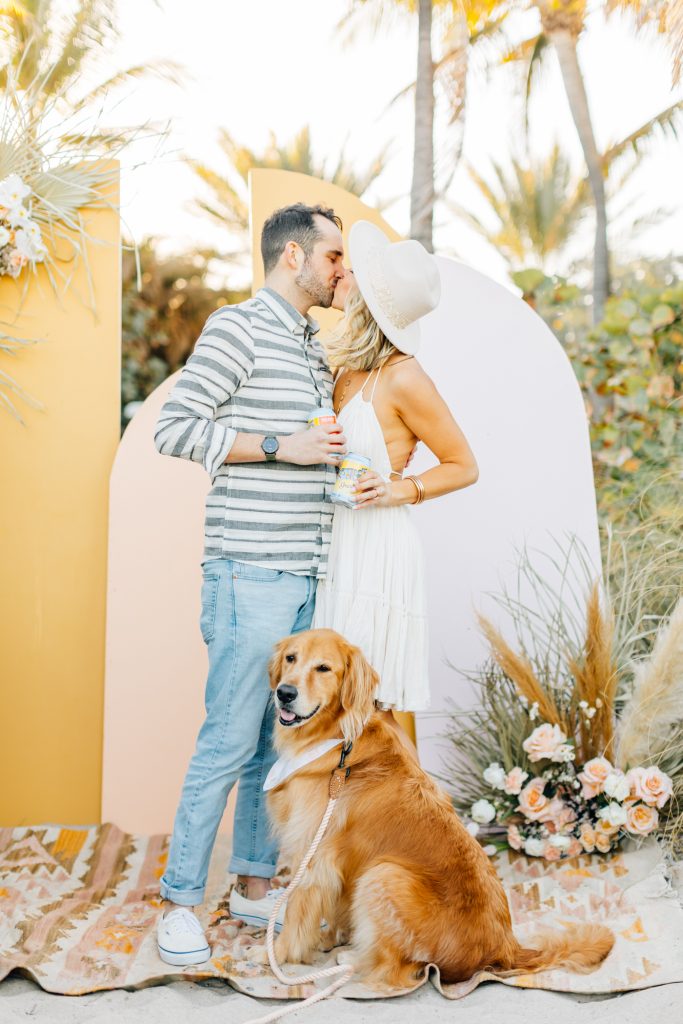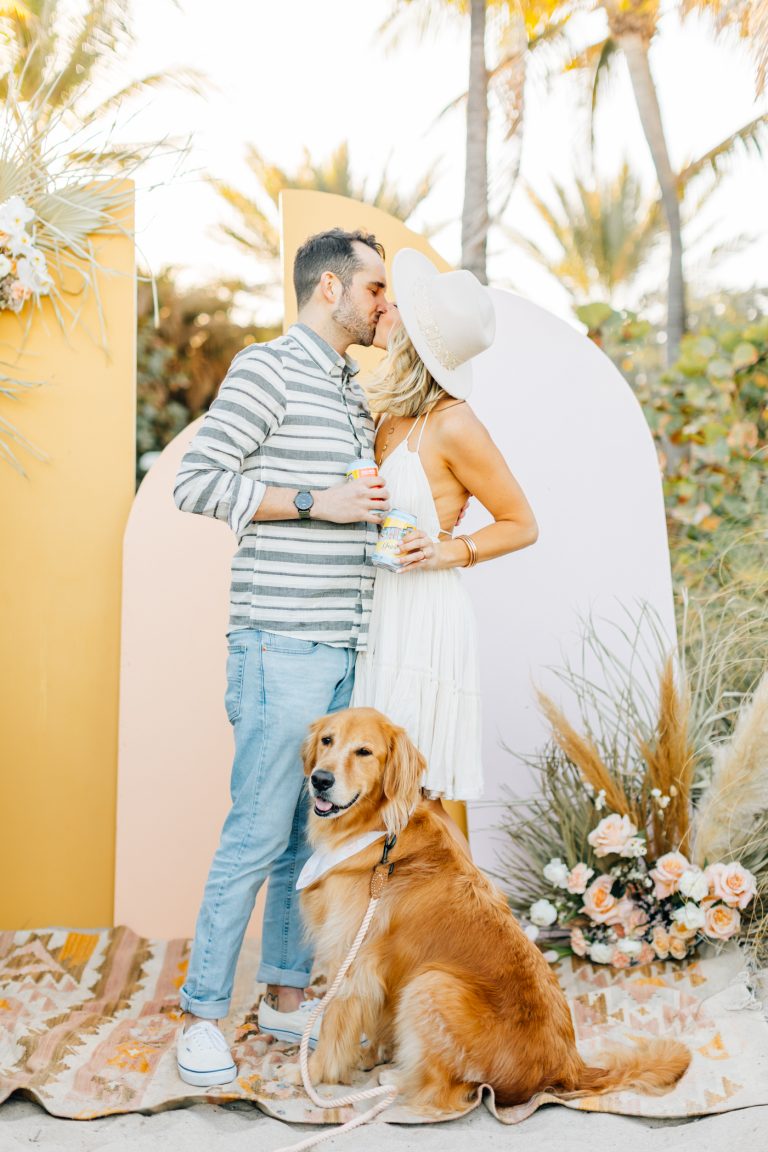 "I've been reminded now more than ever that as much as we photographers didn't ask for this, [my clients] didn't either and we all owe it to each other to be as flexible and forgiving as we can as we navigate these weird times," Gould said, who says she'll never take a hug for granted again. "I have a feeling the wait, although frustrating, is going to make the new 'big day' dates even more epic. I see some loaded Coronas as specialty drinks in our wedding future."
While she's hopeful and excited for the future, the shutdown wasn't easy for her. However, it made her even that much more appreciative and thankful for what she does as a living and how she can impact and capture the love lives of her clients. She'll also never take a hug for granted again
"Honestly, I've just realized how much I missed creating," Gould said. "As a photographer who photographs people in love for a living, going from third wheeling a bunch of intimate moments to almost total isolation — there's definitely a void. It just made me realize not only how much I love my job, but also how much I love creating for my clients. They're special people. and I'm so happy to be slowly getting back to them."
Social Media for the Win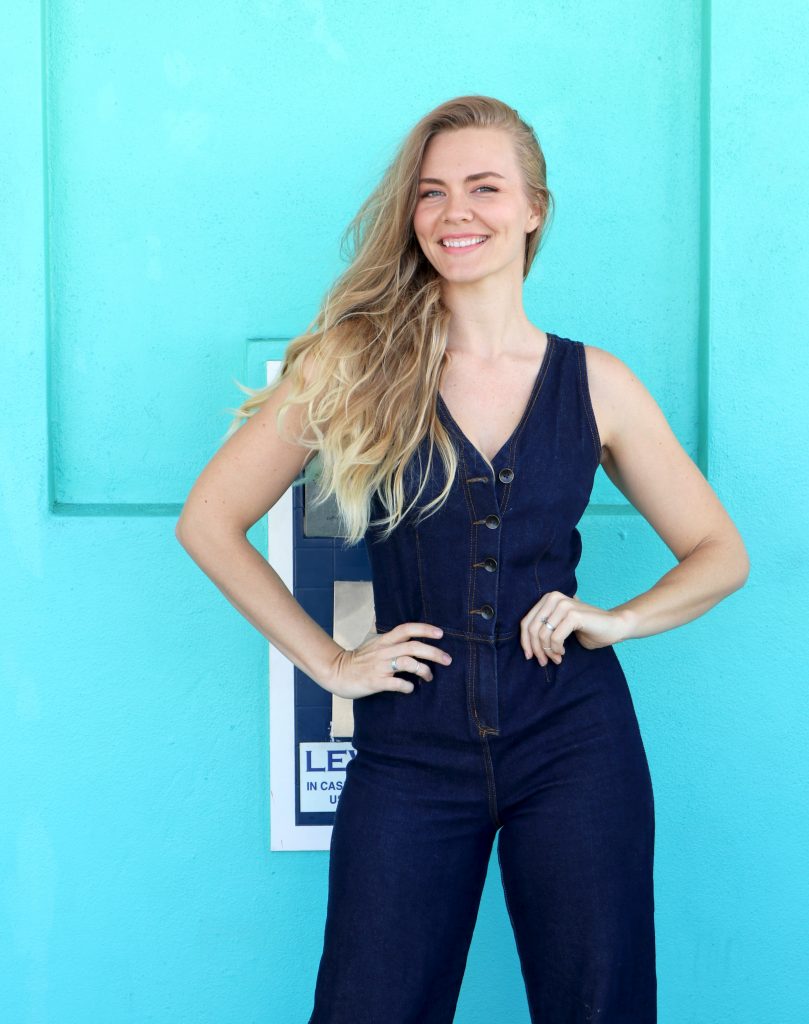 Sarah LaPierre is a second-generation artist based in West Palm Beach. Her art focuses on heavily textured and vibrantly colored paintings inspired by both her love of local flora and fauna and the outdoors. As an immediate result of the pandemic, the art shows and events she usually attends and connects with current and new customers were canceled. On top of this, a local gallery that displayed her work closed permanently, which put a financial damper on her current and future income. On the flip side, however, she has seen a spike in more people reaching out online for custom work.
"With almost everyone spending the bulk of their time at home, they're reevaluating their living spaces and how it impacts them," LaPierre said. "Art, or lack of it, plays an important role there."
Her focus for 2020 was to become more effective and authentic in her online presence, including having a website shop and better utilizing social media, so everything with COVID has affirmed the need for those components. As soon as her events were canceled, she took to live streaming every Sunday where she painted and answered questions from her home studio.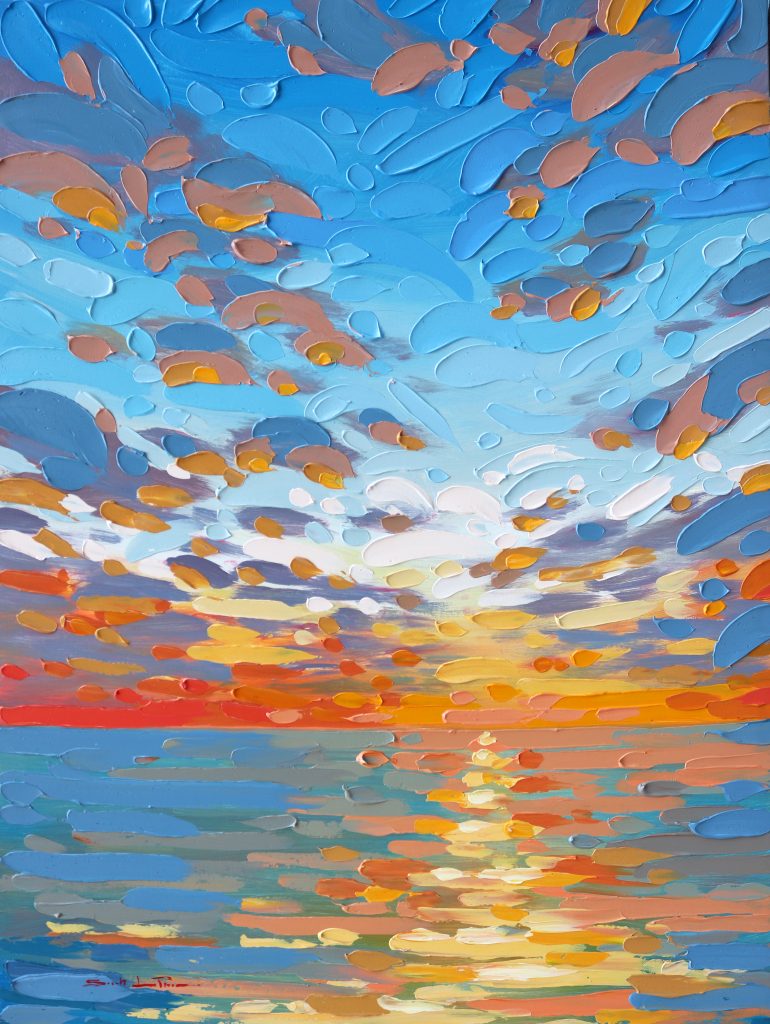 After two months, LaPierre was felt much more of a personal connection with her viewers than she expected. As for the future, her goals will stay the same. She's remained with a paintbrush in hand in her home studio and hopes to get back into her secondary public studio in Rosemary Square soon.
"For me, there hasn't been a slow down in work really, even with the events being canceled," said LaPierre, who finds that it has been encouraging seeing people "come together" and find new ways to lift each other up. "I still have a place to paint and channels to connect with customers and sell my art through. Though I will say I have learned the value of a good morning routine."
Doing More with Less
When the coronavirus swept through town, Ben Hick's life sped up when everything shut down. He's most notably known as a fine-art photographer who captures the majestic beauty of the natural world for his businesses, Ben Hicks Fine Art and Boca Raton Photo.
But first and foremost, Hicks is a father of two, and he's been a full-time parent the last three months while his wife managed the 9-5 gig. To make sure his little ones were in good hands, he realized work is of less importance in life. So even though he lost about 90% of his business in March and April, he and his wife didn't have the downtime to even think twice.
Now that things are on the up and up, Hicks is on board and riding the wave, but with his priorities still in check. He's recently having to find some help to not drown in some of his incoming business, while also focusing on diversity as his main COVID takeaway.
"A lot of artists are always told, 'when are you going to focus on one direction?' I always ignored that the last 17 years of being self-employed," said Hicks, who now has work coming in from every angle. "Income for my two businesses comes in many directions and in times where the economy is out to the test, it's important to max your skills in the right direction."
Moving forward, he plans to keep an open mind and prepare for an unstable economy for many months to come, regardless if it goes up or down.
"Be prepared just like hurricane season," Hicks said.
Forward Motion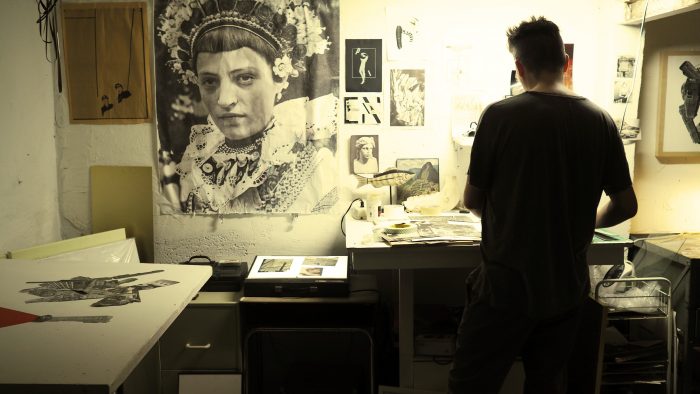 A visual and sound artist with a background in graphic design and audio/visual collaboration, Richard Vergez creates hand-made collage works on paper and mixed media that combines both human and technological elements as it relates to ideas surrounding an ever-evolving modern dystopian identity. So when the COVID chaos swept the nation, he didn't skip a beat.
"[While] working for The Atlantic Current and showing support for local businesses, the focus changed overnight from 'how can we get more people to come in' to 'how can we keep people away,'" Vergez said. "As far as a working environment, not much has changed since I am used to working at home. However, the nature of the work has switched paths from designing for recovery versus designing for sustainment."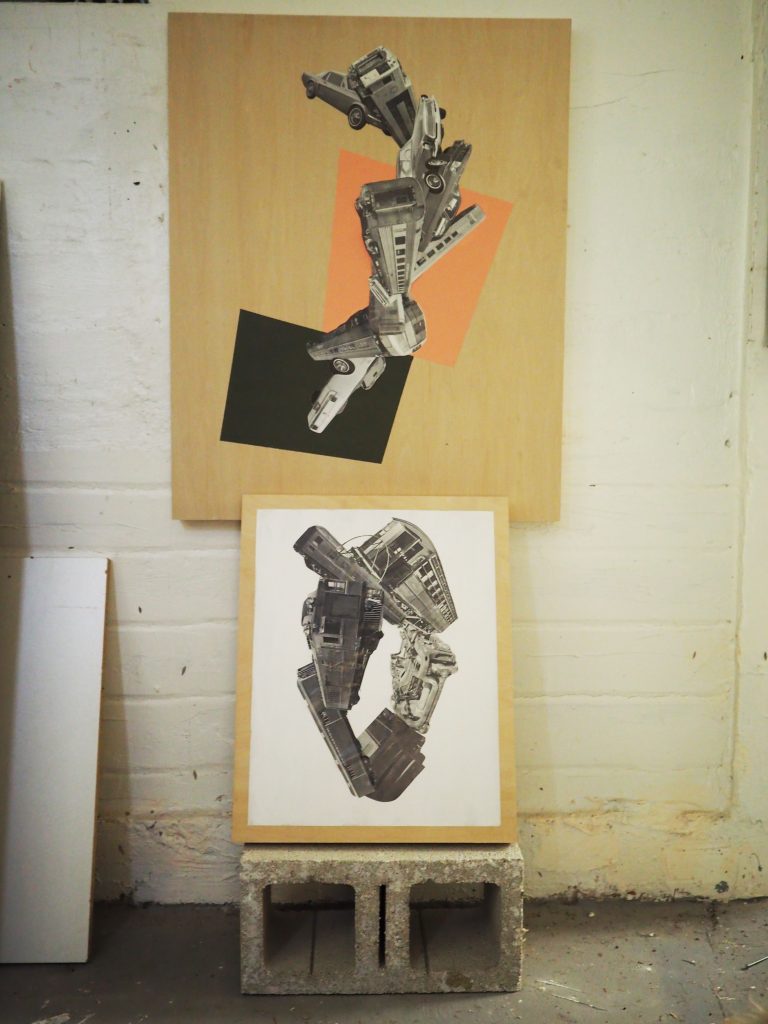 As far as the fine art side of his business, he realized that now more people are staying home and thinking about how to liven up their living spaces with art. This is where he comes in.
"This pandemic has given us new perspectives and experiences. We're smarter now and can use that knowledge to move forward. I always strive to be more creative, so hopefully, all of this will inspire that," Vergez said. "We've all been forced to take a break and meditate a bit, reconnect with our primal selves and realize that we don't always need people around at all times."
This time provided him the opportunity to focus on and realize moments of thought that have been brewing for a while. Not only this, but he also learned to utilize the key idea of "do it yourself." Because of this realization, he's been able to take on independent projects without wasting time and money or risk quality at the hands of an outsourced printing job.
The Comeback
So out of all the what-ifs and oh sh-ts, the creatives are doing what they're doing best, which is riding the creativity wave. While there might not be definite artistic events set in stone or social ways to connect with future clients in person, there are still more than enough opportunities to create.
"Things will look different I'm sure. The next art festival I tentatively plan to exhibit with isn't till October (The Delray Affair that was rescheduled from April), so there will still be more unfolding that happens along the way until then, of course," LaPierre said. "I'm still creating mostly from home, and not yet back to a public studio setting either. Being a creative is a constant though, I will continue to develop my art and show up more authentically online, and perhaps offer more that way. The new normal is really paying attention to and utilizing the power I have to support the people in my life, my fellow creatives, local businesses, and nonprofits."
Working together seems to be the key, no more than ever. While that can apply to most businesses, it takes someone who is really creative to see the silver lining in all of this and find ways to continue to maintain and grow their business, whether that be through collaboration, streamlining efforts or enjoying the space and freedom to dream the big dreams.
"My comeback is still sort of in the making. Right now, engagement sessions are back on track, but with the latest numbers, a lot of couples with Fall weddings are considering moving into 2021," Gould said. "The new normal is to expect the unexpected, roll with the punches and be as helpful as possible along the way; it only works if we all work together."
Work together and diversify, diversify, diversify. Luckily Hicks has his artistic reach fully extended and has been able to grow both his commercial business and fine art business during this time. He's been able to take advantage of product shots for businesses who are seeing great online growth, increase his online inventory and create large orders with custom images for various organizations, and complete commercial art installations for TD Bank locations in Miami.
It seems that when in doubt, throw it all again the wall and see what sticks. While it might not happen overnight, there's some good (or all great) that will come out of it, as long as you're open to the opportunity that change brings.
Vergez, a self-proclaimed pessimist, describes his comeback as more of a crawl-back.
"When you expect the worst, you won't be let down. Now is an important time to really think about your actions, especially amidst the current world's fragility," Vergez said. "The new normal looks like a dystopian sci-fi novel, and it's giving everyone now a chance to hopefully step back and analyze it all. Become an existentialist. Brunch now has a bottom, deal with it."
Three cheers for the creatives makin' it happen, and bottoms up!