A Delicacy from The Grove in Delray
Chef Tony V. Coddington shares with us the deets on this special dish. The Japanese A5 Wagyu Strip is a transient regular on The Grove's dinner menu. With the menu changing every day, you better pray, manifest, wish on a star — whatever you need to do — that you happen to be in attendance on a night when this dish is being served.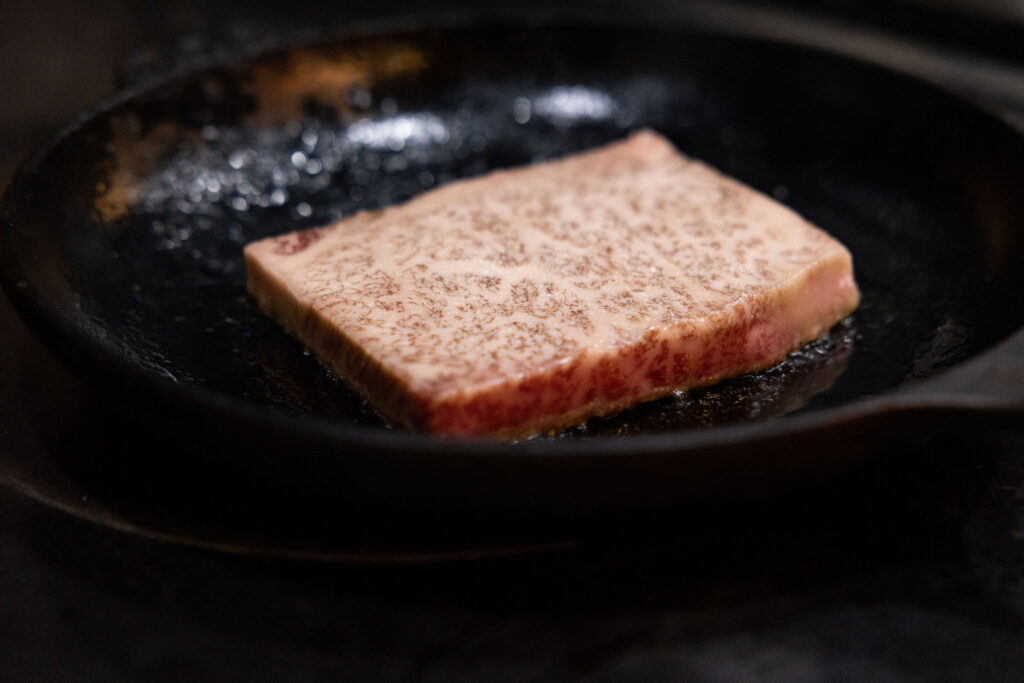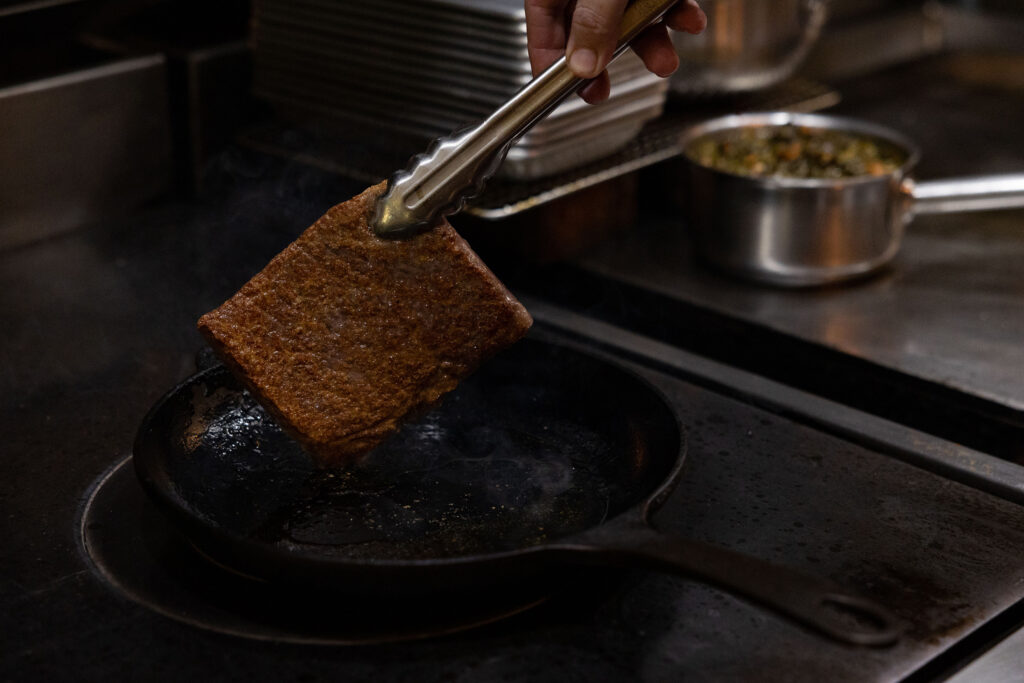 How it's prepped and prepared:
"Honestly very simple. First, we make sure to properly temper the wagyu, seasoned with salt and pepper, before searing both sides on the extremely hot plancha. Tempering the meat is super important so that the marbling evenly 'melts.' Once cooked to medium rare we slice it then finish with smoked sea salt, chives and aged black vinegar and truffle sauce."
What it's paired with:
"Not really a 'pairing dish,' think it's more of an experience to enjoy on its own. If you want to pop some champagne or some nice red wine, wouldn't hurt."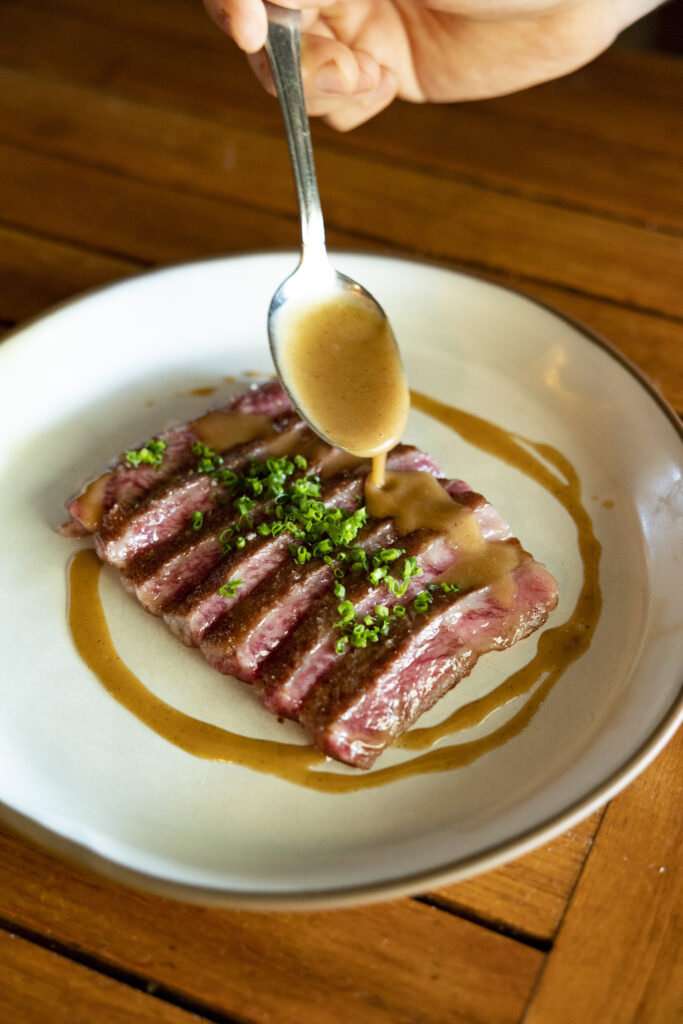 What is unique about this cut:
We like the New York Strip cut as we find it's a nice balance of lean meat and that marbling. When it's raw, great to see an almost 50/50 ratio red to white (lean protein to fat).