Tale Of Craft Beer Enlightenment
By Doug Fairall
Photos by Ben Hicks
Five years ago, a brewing renaissance was born in a little tea and hookah bar in Boca Raton. Ryan Sentz, along with brother KC Sentz, moved their years old college-age-oriented lounge down the street a few blocks to formally begin the Funky Buddha Lounge and Brewery.
"I still go back there and I'll still help them brew on certain days," Ryan tells me during an afternoon at their current 40,000 square foot Oakland Park production brewery. "I'm not fully removed from it, but it's definitely weird to think that there are days here where we'll brew the same amount that we brew all year there. If we're lucky, we'll hit 200 barrels there, but we'll do 180 barrels in a day here…it's… mind boggling."
In 2010, Sentz and his brother opened up in that small Boca Raton location with a 55 gallon homebrew-like system. Back then his staff was small and his customers were just getting into craft beer. The explosive growth that we see today was just in its infancy in South Florida, and generally only the bigger craft beer brands were readily available in the marketplace.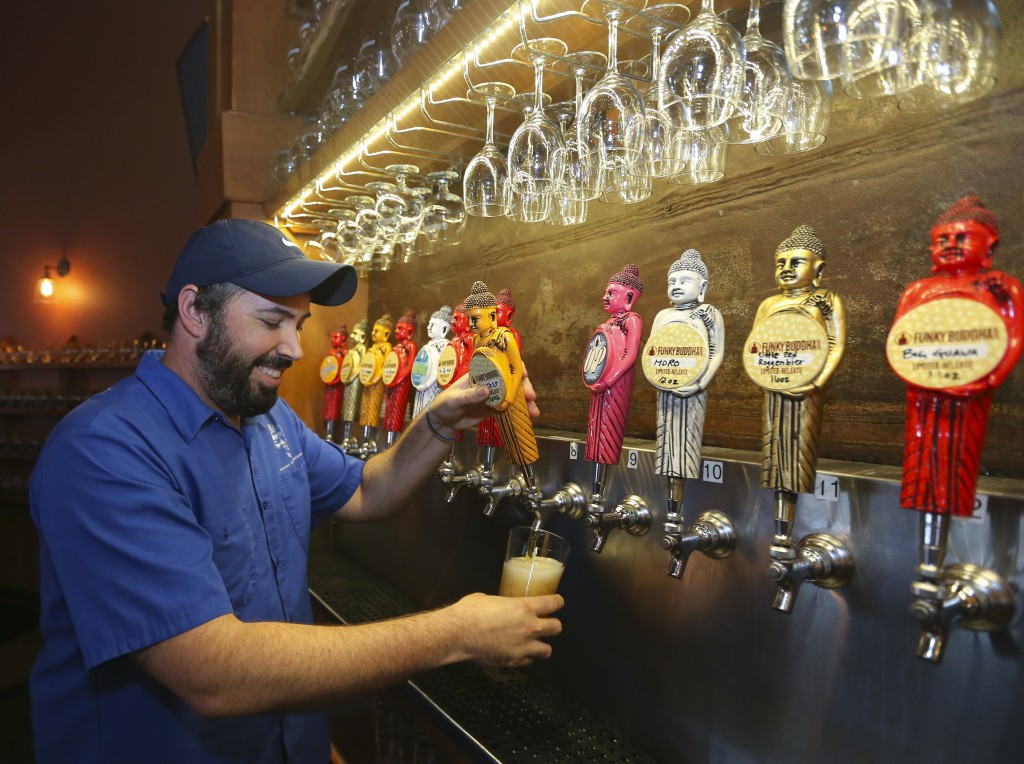 He began brewing and focusing on interesting culinary-inspired beer styles. When Ryan commented to the Daily Beast earlier this year at the Extreme Beer Festival in Boston, he said, "As a beer drinker it always bothered me when someone said a beer was going to taste like something and then you had to really search for it. If we say we are brewing a ham sandwich beer, we want you taste the ham, rye, and mustard!"
There has yet to be a ham sandwich beer from the brewery, but what has flowed out is nothing short of influential. Beers like Key Lime Berliner, Peanut Butter and Jelly Sandwich, Randy's Old Fashioned, Veruca Snozzberry Gose, and Blueberry Cobbler form just a small percentage of what the brewery experiments with in the recipe department.
"My favorite thing is the recipe creation," Sentz explains. "That's my favorite part about it. Conceptualizing, and then seeing the end product. Sometimes it works, sometimes it's awful."
Sometimes it creates an international sensation. Take the Maple Bacon Coffee Porter, a beer that defines the brewery for a lot of people. Created in the then primary brewing facilities of the Lounge, MBCP (as it's shortened to by the beer-geoisie) was created at just the right time in the exploding craft beer movement in America. In an instant, MBCP became the number one rated porter on the beer rating site BeerAdvocate, while the brewery itself was launched to the number 27 best ranked brewery in the world according to commenters on RateBeer. No small feat for a small brewery that wasn't even open for 12 months.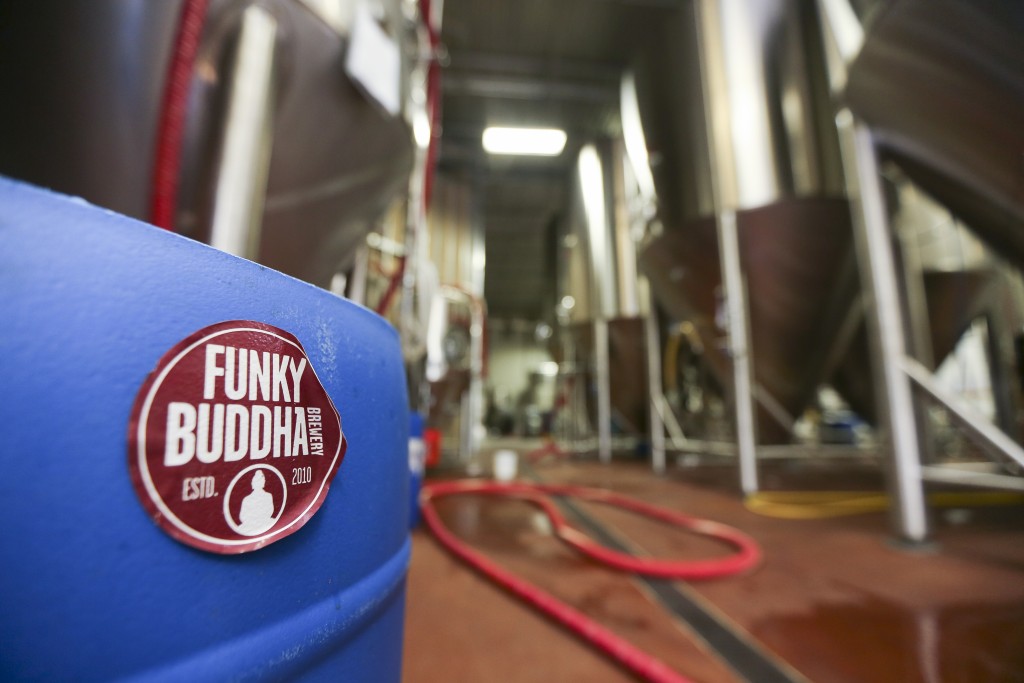 Funky Buddha is a fluid place as well, and I'm not talking about the fact that they make beer, but the fact that the beer they make will change over time. "We've had guys here say 'I think this [beer] would be better'," Sentz admits. "[And] we've changed it. We've changed Hop Gun, and I think have made it better. We always look at it like, let's taste it and see if can we make this better and how. There's nothing that's ever set in stone here. I want the best beer. It doesn't matter if I made it 10 years ago or just made it now."
"Right now, I think the Hop Gun is tasting better than it ever has. It's just…I love it."
Towards the end of 2014, the brewery entered into their next phase of evolution, transitioning from a strictly keg-only distribution model to one with core bottled flagship beers and a rotating seasonal selection of some of those famously flavorful brews. Though the new and improved Hop Gun IPA and Floridian Hefeweizen are solid in their style in their own right, the beer geeks of the world will be gunning for the seasonals, which will include the highly rated Last Snow, a white chocolate and coconut porter, as their winter beer.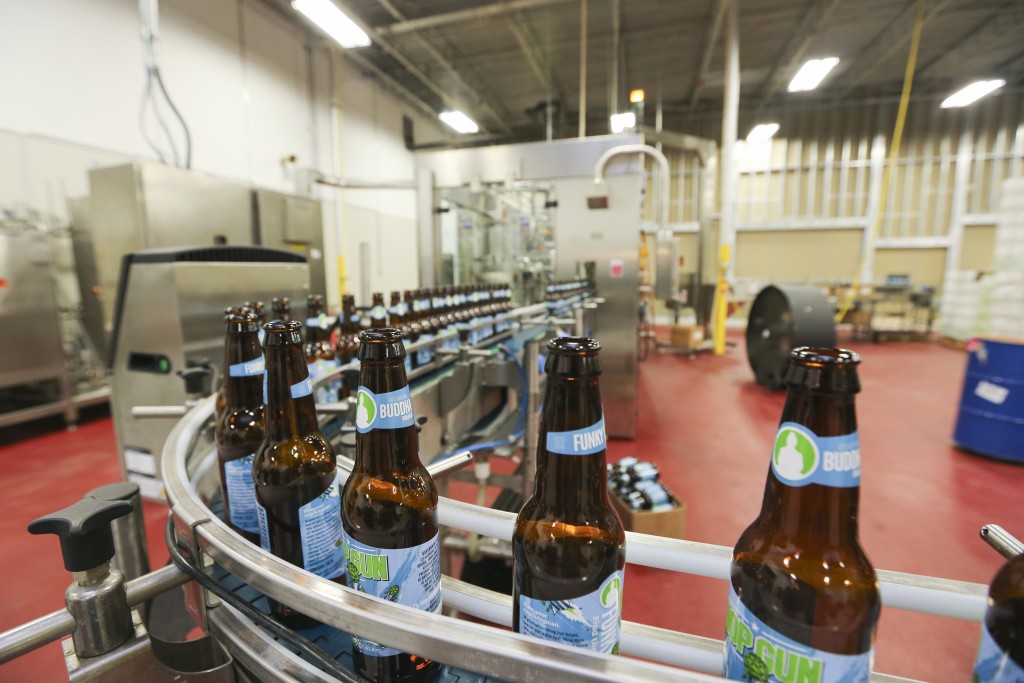 One of the brewery's most recent collaborations had the team work with craft beer royalty Sam Calagione of Dogfish Head Brewery, joining forces in brewing a beer that contained, among other ingredients, salt from the seashores from both brewery locations. The porter, previously called 'Nano-Nano' (an ode to each brewery's small origins), is now called Cabotage, a term for inter-coastal trading between cities.
"Someone on their side came up with that great name," Ryan shared. "Plus it sounds like Sabotage from the Beastie Boys, so we're like, 'Yep, that works too'."
This will be their second time brewing this beer with Sam from Dogfish Head, but Ryan still feels humbled to be a part of the big brewers in the industry.
"You almost feel guilty sometimes. You see these guys who've been around for 20 years… it's crazy that I've become friends with [them]. You definitely don't feel worthy to be talking to these people, and you also feel like, these guys have put in work and did this before craft really was booming. We're getting invited to a lot of these festivals and getting the notoriety, and a lot of it is because of those websites like BeerAdvocate and RateBeer that really weren't as popular before, so they had a much more grassroots approach. We got heard about when we were on a 30 gallon system—that's stupid. We're like the Arctic Monkeys of craft beer. They didn't even play a show and they had a million albums sold."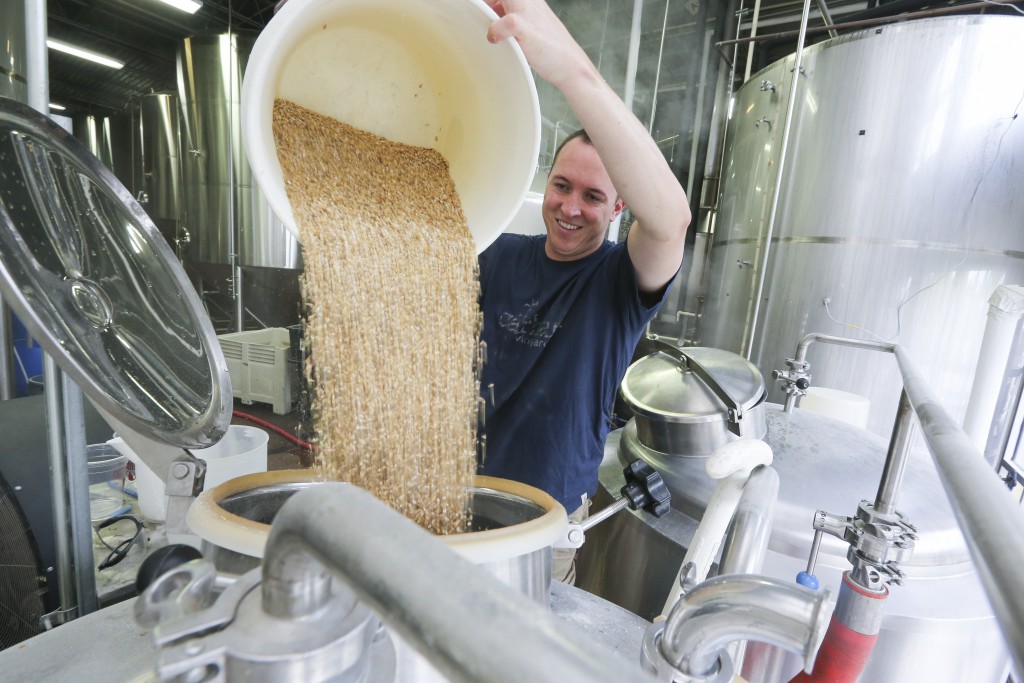 As for the facility itself, there's been a lot of growth, seemingly every week, when new multi-barrel fermenters get installed at breakneck speeds to keep up with demand. Still, there are avenues of growth in which the brewery wants to expand beyond simply beer capacity. When the brewery first opened, a lot of people were curious about why they didn't have food, Ryan explained. It was because they wanted to concentrate, firstly and solely, on the beer. "Having a restaurant and doing food, especially if you wanted to be good, was a completely separate business." He compared it to going to a really good restaurant and seeing a terrible wine and beer menu. It was something he wanted to avoid until the time was right.
"It's still a very casual place; you see people come in here dressed up, and people in shorts and sandals. And we didn't want to change that," he said.
"Let's make it a craft food counter, where it's very casual too… We want to work out something where people can order from their phone, order from a kiosk. Good food, but hopefully more things that are more shareable. A permanent food truck inside."
If there's one thing beyond food, beyond expansion, and beyond the fame that comes with creating such highly rated beers that Ryan wants to get back into, it's moving away from the minutia of the day-to-day operations and "get back to being able to play around with it a little more, with recipes and trying to come up with some more stuff. That, and working hand-in-hand with Kevin at the Lounge and making that truly what we wanted it to be, which was a test kitchen. So it's good for me, I can get back into creating again."